COVID-19 info for December 2021: We're still open online! We continue to make occasional adjustments to order fulfillment to accommodate local health regulations and supply chain issues. We now accept PayPal, major credit cards and Venmo (via PayPal) for all online and telephone orders, but we had to permanently discontinue in-store pickups, replacing them with free expedited domestic shipping on art prints. Orders are fulfilled on schedule by us or directly through our manufacturing partners, but some minor delays may occur throughout the holiday season.
$39.75

USD

This bi-monthly magazine (The Storybook Home Journal) shows how to live richly without being rich, and how to create and maintain a more delightful setting for life at home. Each 24-page, ad-free issue is printed in full color. Lavishly illustrated articles feature ideas about decorating, gardening, recipes, music, projects, art, and more. Now in its 22th year of publication. All new subscriptions start with the current issue. Made & Printed in the USA.

Ships to US (including APO, FPO & DPO) and Worldwide. Economy shipping is available at checkout.

Always in stock

- Product ships in 2 to 6 days

(Serial No. 3.24.9000.900)
The Storybook Home Journal
Published by Al Young Studios
Bi-monthly since 2000

No advertisements
Full color
Lavishly illustrated
24 pages per issue
8.5 in. x 11 in. page size (printed on 11 in. x 17 in. sheets folded and stapled)
28# gloss paper

Mailed to your postal address

This magazine is for people who love literature, fine art, world-class cuisine, simple pleasures, good writing, and beautiful photography.

Now in its 17th year, choose from more than 90 individual issues, subscribe, or do both.


From the Newsroom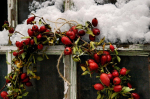 Christmas issues of The Storybook Home Journal
By Nancy Young


These are the Christmas issues of The Storybook Home Journal, each of which is available directly from the Studios on the main product page for the Journal:... Read more »
Tags: Vol. 1 No. 1, Vol. 2 No. 1, Vol. 3 No. 1, Vol. 4 No. 1, Vol. 5 No. 1, Vol. 6 No. 1, Vol. 7 No. 1, Vol. 8 No. 1, Vol. 9 No. 1, Vol. 10 No. 1, Vol. 11 No. 1, Vol. 12 No. 1, Vol. 13 No. 2, Vol. 14 No. 2, Vol. 15 No. 1, Vol. 16 No. 1, Vol. 17...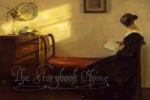 Storybook Life (overview)
By Nancy Young
announcements and newsroom articlesPurchase individual issues or subscribe
Contacting Al Young Studios

companion articles to issues of The Storybook Home Journal

.storybook life is a trademark of al young studios... Read more »
Tags: Vol. 1 No. 1, Vol. 1 No. 2, Vol. 1 No. 3, Vol. 1 No. 4, Vol. 1 No. 5, Vol. 1 No. 6, Vol. 2 No. 1, Vol. 2 No. 2, Vol. 2 No. 3, Vol. 2 No. 4, Vol. 2 No. 5, Vol. 2 No. 6, Vol. 3 No. 1, Vol. 3 No. 2, Vol. 3 No. 3, Vol. 3 No. 4, Vol. 3 No. 5,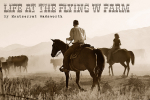 The Veranda: Life at the Flying W Farm
By Nancy Young
Long time Storybook Home subscriber and popular Mommy Blogger, Montserrat Wadsworth, lives with her family of twelve on a roomy ranch in northern Nevada.  She gives a glimpse of daily life through the seasons on the Flying W Farm in this Veranda article accompanying the 2014 Autumn Issue of The Storybook Home Journal, featuring The Sunbridge Girls at Six Star Ranch by Eleanor H. Porter.... Read more »
Tags: Vol. 14 No. 6, 2014, The Storybook Home Journal, The Veranda