COVID-19 info for October 2021: We're still open online! We continue to make minor adjustments to order fulfillment to accommodate local health regulations and resolve occasional supply chain issues. We now accept PayPal, major credit cards and Venmo (via PayPal) for online orders, but we had to permanently discontinue in-store pickups, replacing them with free expedited domestic shipping on most products. Orders are fulfilled on schedule by us or directly through our manufacturing partners, but some delays could be possible as the holiday season begins.
A Star By Which To Steer

the

Writer's Garret

article
In response to a question from Merinand about the loneliness she feels when her husband is away from home, Seymore writes at length about the things Bryhta had done over the years to help him make the most of time away from his family. Trust being paramount in matters of the heart, he talks about the way in which Bryhta's unselfishness motivated him to seek her interests and the interests of their children, and how it had helped him know when to give society or when to give his family precedence. He also talks about a few of the many ways in which daily life provides opportunities for a husband and wife to express affection and regard.
From the Newsroom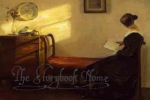 Storybook Life (overview)
By Nancy Young
announcements and newsroom articlesPurchase individual issues or subscribe
Contacting Al Young Studios

companion articles to issues of The Storybook Home Journal


storybook life is a trademark of al young studios... Read more »
Tags: Vol. 1 No. 1, Vol. 1 No. 2, Vol. 1 No. 3, Vol. 1 No. 4, Vol. 1 No. 5, Vol. 1 No. 6, Vol. 2 No. 1, Vol. 2 No. 2, Vol. 2 No. 3, Vol. 2 No. 4, Vol. 2 No. 5, Vol. 2 No. 6, Vol. 3 No. 1, Vol. 3 No. 2, Vol. 3 No. 3, Vol. 3 No. 4, Vol. 3 No. 5,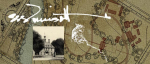 The Papers of Seymore Wainscott TM by Al R. Young (overview)
By Al R. Young purchase novellas constituting the papers (updated 2018 March 26)
The novellas constituting this product are available for purchase directly and solely from Al Young Studios.  They are not available in retail outlets.  Novellas are printed on demand, and can be purchased individually or in groups in any configuration desired.

publication announcements (updated 2018 June 1)
Novellas are published as they are completed.  Publication announcements appear here and on the Al Young Studios' Facebook page... Read more »
Tags: The Boxwood Folios Vol. 1, Bevel Wainscott Vol. 1, Leornian Feldham Vol. 1, Leornian Feldham Vol. 2, Leornian Feldham Vol. 3, The White Pavilion Vol. 1, The White Pavilion Vol. 2, The White Pavilion Vol. 3, The White Pavilion Vol. 4, The...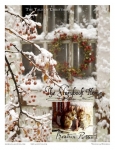 New Issue of the Storybook Home Shipped - A Beatrix Potter Christmas
By Al R. Young The A Beatrix Potter Christmas issue of The Storybook Home Journal is now available from Al Young Studios.  This issue features these regular sections:Decorating - Tucking Them Up (5 pages)Hearth - Some Tiny Canisters (1 page)Kitchen - Near Christmastime (6 pages)Music - The Tailor of Gloucester (1 page)Garden - Merry Christmas, Mr. McGregor! (3 pages)Workshops - Something To Please Everybody (4 pages)Garret - A Star By Which To Steer (2 pages)A Beatrix Potter Christmas is the 79th issue of the Journal, published bi-monthly since November 2000... Read more »
Tags: Vol. 13 No. 1, 2012, News, The Storybook Home Journal issues