To Remind Him Of Her

the

Looking Glass

article
Quilting has been a rite of passage, a companionable pastime, and a necessary thrift for hundreds of years. Though the quilt culture of Avonlea was probably beginning to wane by the time Anne left Green Gables (thanks to the advent of machine-made en masse), quilting was still a treasured trust to be passed on to the rising generation by a notable housewife and seamstress like Mrs. Lynde.
A Sanctuary In The Treetops

the

Writer's Garret

article
Seymore Wainscott describes The Gable, where he and his young bride lived for a short time in the old Mill at Lanham Plantation. The Gable was the home where he and Bryhta began the tradition of reading together as a family, and where they defined the part that leisure would play in their lives: How we define leisure is one of the most important influences on the nature of any home. This letter also takes the reader along for the kind of rooftop picnics Seymore and Bryhta enjoyed at the Mill, and talks about the great power of trust, the influence of Bryhta's love of truth, as well as the importance of her gifts as a culinary genius.
From the Newsroom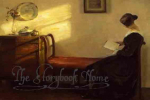 Storybook Life (overview)
By Nancy Young
announcements and newsroom articlesPurchase individual issues or subscribe
Contacting Al Young Studios

companion articles to issues of The Storybook Home Journal

.storybook life is a trademark of al young studios... Read more »
Tags: Vol. 1 No. 1, Vol. 1 No. 2, Vol. 1 No. 3, Vol. 1 No. 4, Vol. 1 No. 5, Vol. 1 No. 6, Vol. 2 No. 1, Vol. 2 No. 2, Vol. 2 No. 3, Vol. 2 No. 4, Vol. 2 No. 5, Vol. 2 No. 6, Vol. 3 No. 1, Vol. 3 No. 2, Vol. 3 No. 3, Vol. 3 No. 4, Vol. 3 No. 5,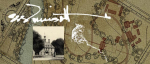 The Papers of Seymore Wainscott TM by Al R. Young (overview)
By Al R. Young novellas constituting the papers
Novellas constituting this product are available for purchase directly and solely from Al Young Studios.  They are not available in retail outlets.  Novellas are printed on demand, and can be purchased individually.  Each 24-page novella is printed in full color.  No advertisements.  Page size - 8.5 in. x 11 in. (printed on 11 in. x 17 in. sheets, folded and stapled).  Paper weight - 24#.

introduction
The Boxwood Folios, currently consisting of a single volume, introduces the lytfolc whose world exists alongside the world of the greátfolc; however, the two peoples do not interact... Read more »
Tags: The Boxwood Folios Vol. 1, Bevel Wainscott Vol. 1, Leornian Feldham Vol. 1, Leornian Feldham Vol. 2, Leornian Feldham Vol. 3, The White Pavilion Vol. 1, The White Pavilion Vol. 2, The White Pavilion Vol. 3, The White Pavilion Vol. 4, The...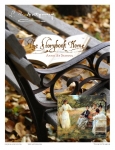 New Issue of the Storybook Home Shipped - Anne at School
By Al R. Young The Anne at School issue of The Storybook Home Journal is now available from Al Young Studios.  This issue features these regular sections:Decorating - The Only Time I Have For Dreaming (3 pages)Hearth - It's A Sight To Behold (1 page)Kitchen - A Big Box Of Preserves (5 pages)Music - Singing Softly To Herself (1 page)Garden - The Acquaintance Of Echoes (3 pages)Workshops - Home O' Dreams (2 pages)Bookshelf - Children At Heart (1 page)Looking - To Remind Him Of Her (2 pages)Attic - Living Richly Without Being Rich (1 page)Garret - A Sanctuary In The Treetops (3 pages)Anne at School is the 72nd issue of the Journal, published bi-monthly since November 2000... Read more »
Tags: Vol. 11 No. 6, 2011, News, The Storybook Home Journal issues