COVID-19 info for May 2022: We're still open online! We now accept PayPal, all major credit cards and Venmo (via PayPal). We've permanently discontinued in-store pickups; we now offer free expedited shipping for all art prints and free freight shipping on oil paintings. International ordering has changed significantly, and we suggest that you contact us to make special arrangements for orders shipping outside the United States. Most domestic orders are fulfilled on schedule by our manufacturing and shipping partners.
In The Spirit Of Porch Swings

the

Lead

article
Introduces the new, full-color and expanded format of The Storybook Home Journal. The improvements are made in the spirit of porches, quiet conversation, gentle laughter, and refreshing treats from a time when families and neighbors spent more time on the porch.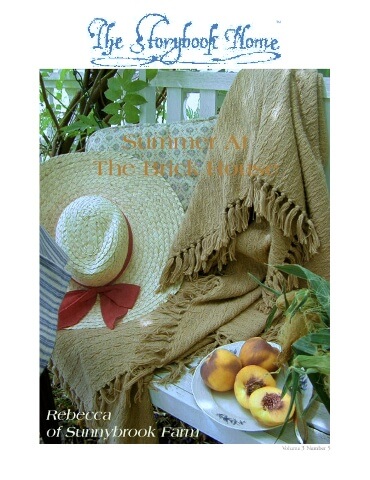 From the Newsroom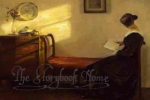 Storybook Life (overview)
By Nancy Young
announcements and newsroom articlesPurchase individual issues or subscribe
Contacting Al Young Studios

companion articles to issues of The Storybook Home Journal

.storybook life is a trademark of al young studios... Read more »
Tags: Vol. 1 No. 1, Vol. 1 No. 2, Vol. 1 No. 3, Vol. 1 No. 4, Vol. 1 No. 5, Vol. 1 No. 6, Vol. 2 No. 1, Vol. 2 No. 2, Vol. 2 No. 3, Vol. 2 No. 4, Vol. 2 No. 5, Vol. 2 No. 6, Vol. 3 No. 1, Vol. 3 No. 2, Vol. 3 No. 3, Vol. 3 No. 4, Vol. 3 No. 5,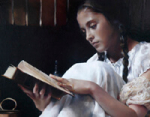 Rebecca of Sunnybrook Farm by Kate Dougle Wiggin
By Al R. Young Reviewed by Nancy Young

Just as Kate Douglas Wiggin's life was full of compassion and creativity, so is the life of Rebecca of Sunnybrook Farm. This charming and delightful novel introduces the reader to seven-year-old Rebecca Rowena Randall and follows her journey through childhood and adolescene.
At the outset, Rebecca goes to help her Aunt Miranda at the Brick House, even though Rebecca's older sister was actually the sister Miranda wanted. Despite the circumstances, even cold-hearted and efficient Aunt Miranda begins to see that Rebecca, though more prone to daydreaming and reading than cooking and cleaning, is just as wonderful... Read more »
Tags: Vol. 3 No. 5, Vol. 8 No. 1, Vol. 12 No. 5, 2010, Book reviews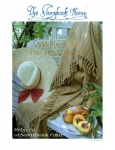 New Issue of the Storybook Home Shipped - Rebecca Of Sunnybrook Farm
By Al R. Young The Rebecca Of Sunnybrook Farm issue of The Storybook Home Journal is now available from Al Young Studios.  This issue features these regular sections:Decorating - The Monday Washing (3 pages)Kitchen - A Riverboro Colation (4 pages)Music - Friday Afternoon Recitations (2 pages)Garden - That Winter Must Ever Come … (4 pages)Workshops - Out Of Unpromising Material (3 pages)Bookshelf - [Kate Douglas Wiggin] (1 page)Lead - In The Spirit Of Porch Swings (1 page)Glass - Flowers For Dress-Up (1 page)Attic - [Living Richly Without Being Rich] (1 page)Studio - Daydreaming: A Moment Of Renewal (3 pages)Veranda - [One Real Home Always Makes Others] (3 pages)Garret - The Sifting Of Forgetfulness (2 pages)Rebecca Of Sunnybrook Farm is the 23rd issue of the Journal, published bi-monthly since November 2000... Read more »
Tags: Vol. 3 No. 5, 2003, News, The Storybook Home Journal issues