COVID-19 & Supply Chain info for March 2023
: Orders are being fulfilled on schedule and experiencing minimal in-transit delays. In-store pickups are permanently discontinued; instead, we offer domestic expedited free shipping on art prints and magazines and free freight shipping on oil paintings. Please
contact us
to arrange international shipping or if your domestic delivery appears delayed.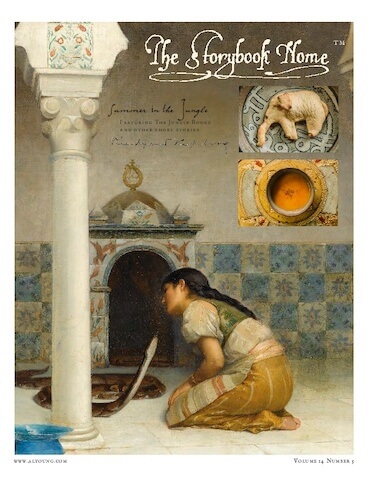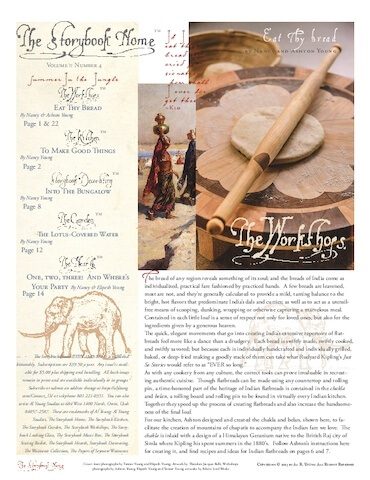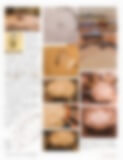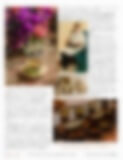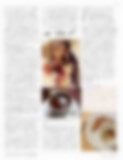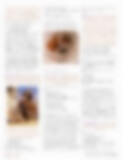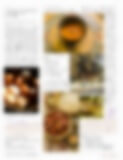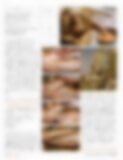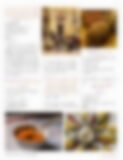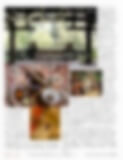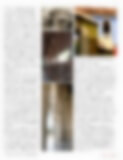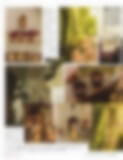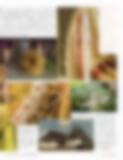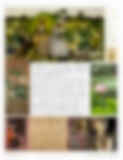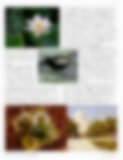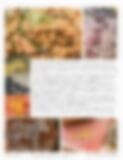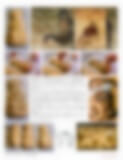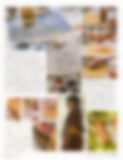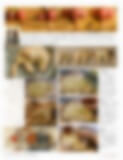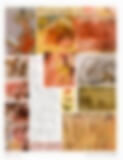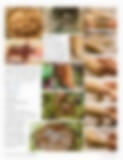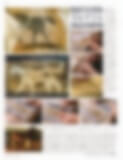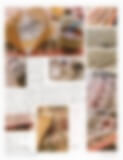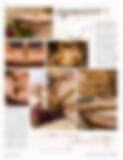 Vol. 15 No. 4 of The Storybook Home Journal
Summer in the Jungle
What's in this issue?
Into The Bungalow

the

Decorating

article
Detached, private, and initially modest, the bungalow started as housing for English sailors of the East India Company and eventually grew into the iconic accommodations of the Raj. Now, there are entire "bungalow belts" in neighborhoods across America, Britain, and Australia. Not all of us live in one, but we can still bring home the time-honed beauty and practicality of the subcontinent. Illustrations and commentary explain how to do so.
One, Two, Three! And Where's Your Party

the

Hearth

article
Of all of Kipling's Just So Stories, the most heavily laden with responses to questions of a jungle-nature is "How the Leopard Got His Spots," which cleverly explains the coloration of several equatorial beasts. One of its most delicious moments is when the camouflaged Zebra and Giraffe trick the two hungry hunters out of their meal with a "One—two—three! And where's your breakfast?" A commonly stated woe that accompanies long summer days is "there's nothing to do," which is sometimes followed up by the question "can't we have a party?" to which we reply "one—two—three! And where's your party?" Ideas and instructions fill up these pages so you can make a party that is "just so, best beloved!"
To Make Good Things

the

Kitchen

article
The literal taste of India found in its perfectly balanced, vibrant uses of spices and aromatic vegetables—all of which are designed to please every possible portion of the palate whether sweet, savory, hot, salty, bitter, or sour, and generally accomplished in a single dish!—must have left a craving no amount of bubble and squeak or even roast beef and Yorkshire pudding could satisfy. For those accustomed to a land where spice flowed freely, even to the impoverished; and returning to a land where spice was rationed by sprinkles even among the wealthy, the craving for curry ran high. The following recipes are a small sampling of India's cookery that we have adapted to the tastes of our family--but the flavors can be intensified or lightened, the heat turned up or down, the fat can be heightened or reduced, curries can be beefed up or vegan-ed down, one legume (known as "dal" in India) can be substituted for or combined with another, and so on and so on.
The Lotus-Covered Water

the

Garden

article
The Christians of the Raj would have phrased it as "keeping oneself unspotted from the world;" but the native Hindus or Buddhists would have summed it up in contemplating the sacred lotus. Today, just as for the enlightenment-seeking lama in Kipling's novel, Kim, studying the lotus makes for a "pilgrimage well begun."
Eat Thy Bread

the

Workshop

article
Flatbreads can be made using any countertop and rolling pin, but a time-honored part of the heritage of Indian flatbreads is contained in the chakla and belan, a rolling board and rolling pin to be found in virtually every Indian kitchen. Together they speed up the process of creating flatbreads and increase the handsomeness of the final loaf. The article presents inspiration and instructions for making a chakla and a belan.
From the Newsroom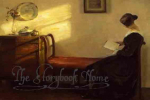 Storybook Life (overview)
By Nancy Young
announcements and newsroom articlesPurchase individual issues or subscribe
Contacting Al Young Studios

companion articles to issues of The Storybook Home Journal

.storybook life is a trademark of al young studios... Read more »
Tags: Vol. 1 No. 1, Vol. 1 No. 2, Vol. 1 No. 3, Vol. 1 No. 4, Vol. 1 No. 5, Vol. 1 No. 6, Vol. 2 No. 1, Vol. 2 No. 2, Vol. 2 No. 3, Vol. 2 No. 4, Vol. 2 No. 5, Vol. 2 No. 6, Vol. 3 No. 1, Vol. 3 No. 2, Vol. 3 No. 3, Vol. 3 No. 4, Vol. 3 No. 5,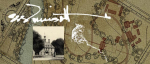 The Papers of Seymore Wainscott TM by Al R. Young (overview)
By Al R. Young novellas constituting the papers
Novellas constituting this product are available for purchase directly and solely from Al Young Studios.  They are not available in retail outlets.  Novellas are printed on demand, and can be purchased individually.  Each 24-page novella is printed in full color.  No advertisements.  Page size - 8.5 in. x 11 in. (printed on 11 in. x 17 in. sheets, folded and stapled).  Paper weight - 24#.

introduction
The Boxwood Folios, currently consisting of a single volume, introduces the lytfolc whose world exists alongside the world of the greátfolc; however, the two peoples do not interact... Read more »
Tags: The Boxwood Folios Vol. 1, Bevel Wainscott Vol. 1, Leornian Feldham Vol. 1, Leornian Feldham Vol. 2, Leornian Feldham Vol. 3, The White Pavilion Vol. 1, The White Pavilion Vol. 2, The White Pavilion Vol. 3, The White Pavilion Vol. 4, The...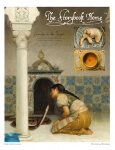 New Issue of the Storybook Home Shipped - Summer in the Jungle
By Al R. Young The Summer in the Jungle issue of The Storybook Home Journal is now available from Al Young Studios.  This issue features these regular sections:Decorating - Into The Bungalow (4 pages)Hearth - One, Two, Three! And Where's Your Party (8 pages)Kitchen - To Make Good Things (6 pages)Garden - The Lotus-Covered Water (2 pages)Workshops - Eat Thy Bread (2 pages)Summer in the Jungle is the 94th issue of the Journal, published bi-monthly since November 2000... Read more »
Tags: Vol. 15 No. 4, 2015, News, The Storybook Home Journal issues