A Row of Hooks

the

Decorating

article
Katy and Clover looked eagerly about. It was a small room, but the sun shone in cheerfully at the window. There was a maple bedstead and table, a couple of chairs, and a row of hooks; that was all. From this simple cue in What Katy Did at School, this installment of Storybook Decorating explores conveniences and aesthetic pleasures associated with hooks.
J'aime beaucoup les oiseaux

the

Kitchen

article
Because autumn is the indisputable season of the roasted bird, we thought it a good time to celebrate the tradition of the "beef bird," a swirl of meat stuffed with a wonderful filling. Featured recipes include: Roast Beef Birds, Fruit-stuffed Pork Birds, and Faux Partridges with Spinach Stuffing.
A Bowl Full Of Chrysanthemums

the

Garden

article
Just as chrysanthemums held a special place in Victorian devotion to the language of flowers, so this installment of the Garden focuses on the history and virtues of this ancient flower from the east. Also featured are a recipe for Chrysanthemum Jumbles and Simply Perfect Pumpkin Butter.
The Gardens of Castle Threave

the

Writer's Garret

article
Seymore Wainscott, Leornian Feldham, and their guide, Duhglas Cairn, spend a magical day touring the legendary Lytfolc Gardens of Castle Threave. "I have seen so many wonders [today]," wrote Seymore, "that it no longer seems there is anything here of the commonplace; nevertheless, notwithstanding the magnificence of all these things, my mind is ablaze with questions of how — not in terms of science or engineering, but in terms of the societies from which these things arise and continue, generation upon generation. As the day progressed, one question beat in my brain with mounting tympani: How has this society cooperated for so long, enlisting one generation after another in so great an enterprise?"
From the Newsroom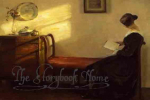 Storybook Life (overview)
By Nancy Young
announcements and newsroom articlesPurchase individual issues or subscribe
Contacting Al Young Studios

companion articles to issues of The Storybook Home Journal

.storybook life is a trademark of al young studios... Read more »
Tags: Vol. 1 No. 1, Vol. 1 No. 2, Vol. 1 No. 3, Vol. 1 No. 4, Vol. 1 No. 5, Vol. 1 No. 6, Vol. 2 No. 1, Vol. 2 No. 2, Vol. 2 No. 3, Vol. 2 No. 4, Vol. 2 No. 5, Vol. 2 No. 6, Vol. 3 No. 1, Vol. 3 No. 2, Vol. 3 No. 3, Vol. 3 No. 4, Vol. 3 No. 5,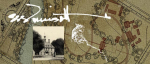 The Papers of Seymore Wainscott TM by Al R. Young (overview)
By Al R. Young novellas constituting the papers
Novellas constituting this product are available for purchase directly and solely from Al Young Studios.  They are not available in retail outlets.  Novellas are printed on demand, and can be purchased individually.  Each 24-page novella is printed in full color.  No advertisements.  Page size - 8.5 in. x 11 in. (printed on 11 in. x 17 in. sheets, folded and stapled).  Paper weight - 24#.

introduction
The Boxwood Folios, currently consisting of a single volume, introduces the lytfolc whose world exists alongside the world of the greátfolc; however, the two peoples do not interact... Read more »
Tags: The Boxwood Folios Vol. 1, Bevel Wainscott Vol. 1, Leornian Feldham Vol. 1, Leornian Feldham Vol. 2, Leornian Feldham Vol. 3, The White Pavilion Vol. 1, The White Pavilion Vol. 2, The White Pavilion Vol. 3, The White Pavilion Vol. 4, The...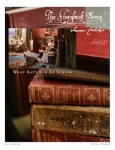 New Issue of the Storybook Home Shipped - What Katy Did at School
By Al R. Young The What Katy Did at School issue of The Storybook Home Journal is now available from Al Young Studios.  This issue features these regular sections:Decorating - A Row of Hooks (4 pages)Hearth - The Same Pattern (3 pages)Kitchen - J'aime beaucoup les oiseaux (4 pages)Music - My Turn to Play (1 page)Garden - A Bowl Full Of Chrysanthemums (5 pages)Workshops - Clean Clothes From The Wash (4 pages)Garret - The Gardens of Castle Threave (2 pages)What Katy Did at School is the 96th issue of the Journal, published bi-monthly since November 2000... Read more »
Tags: Vol. 15 No. 6, 2015, News, The Storybook Home Journal issues