COVID-19 & Supply Chain info for April 2023
: Orders are being fulfilled on schedule and experiencing minimal in-transit delays. In-store pickups are permanently discontinued; instead, we offer domestic expedited free shipping on art prints and magazines and free freight shipping on oil paintings. Please
contact us
to arrange international shipping or if your domestic delivery appears delayed.
$8.00

USD

104th issue of The Storybook Home Journal™. Made & Printed in the USA. Categories: Emma Orczy, Magazine, Nancy Young & The Scarlet Pimpernel

Ships to US (including APO, FPO & DPO) and Worldwide. Economy, Priority, Express, & Local pickup shipping options are available at checkout. Bulk discounts available when buying 18 or more issues of the Storybook Home Journal (discounts shown in cart)

Printed on demand

- Product ships in 2 to 6 days

(Serial No. 3.24.0203.010)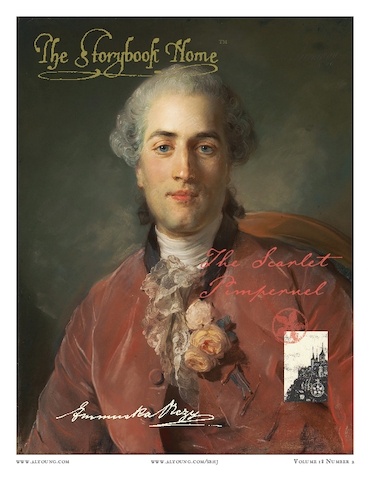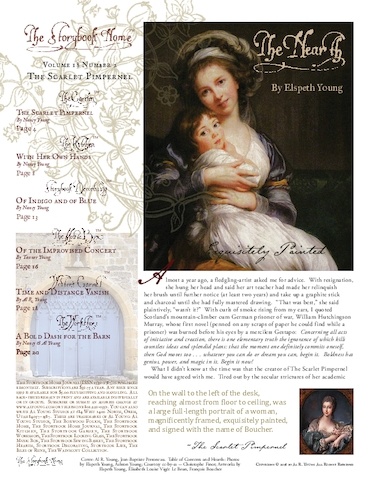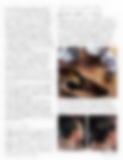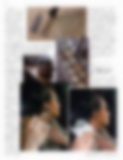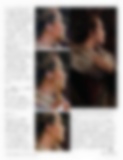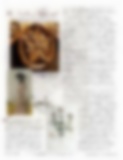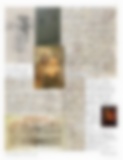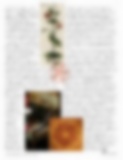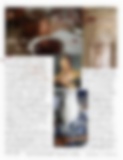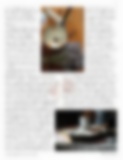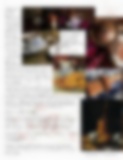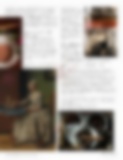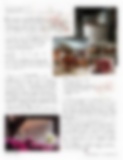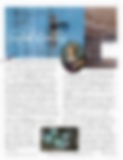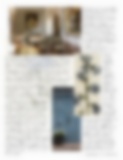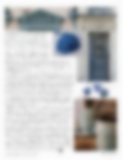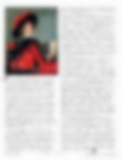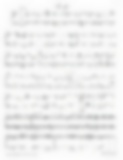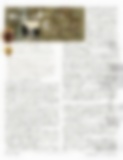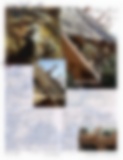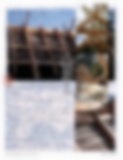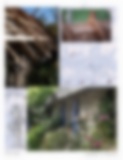 Vol. 18 No. 2 of The Storybook Home Journal
The Scarlet Pimpernel
What's in this issue?
Of Indigo and of Blue

the

Decorating

article
Unlike trends, personal style evolves rather than revolves. Trends are billed for wholesale adoption, while style is about careful adaptation—or even about omitting trends altogether. In personal style, something loved within an interior becomes a layer in the life of a home that trends ought not tamper with.
Exquisitely Painted

the

Hearth

article
Toward the end of a portrait project, paint is added with varying degrees of oil, in varying thicknesses, and in varying degrees of translucence. In the final installment in this four-part tutorial on portrait painting, Elspeth talks briefly about some of the secrets of deeply saturated color magic. Headings include: The over-painting; Glaze deep midtones and shadows; Scumble mid-tones, mid-highlights, and reflected light; Embellish brightest highlights; and Finishing.
With Her Own Hands

the

Kitchen

article
Creating a signature chocolate has allure for all adventurous cooks, and we help out here by starting with a customizable hot chocolate; as well as a ground chocolate recipe that can also be personalized to every palate in the house. Then we finish with an easy chocolate souffle that can be bespoke as well. So, when the appetite for an extraordinary cup of chocolate—whether in liquid or solid form—comes over you, it can be wholly invented and made by your own hands. Recipes: Yvonne*apos;s Hot Chocolate, Signature Ground Chocolate Mix, Souffle a la Scarlet Pimpernel.
Of the Improvised Concert

the

Music

article
We tend to think of classical music as an art form created solely for lengthy concerts of epic, multi-movement pieces played by large orchestras in vast, silent-as-the-grave concert halls. Naturally, it has become all-too-easy to believe that classical music was intended for the exclusive and relatively impersonal, formal environment we've placed it in; but in the time of Sir Percy—and even in the time of Emmuska's musically-gifted father—the presentation of what we call classical music was dramatically different.
The Scarlet Pimpernel

the

Garden

article
The scarlet pimpernel holds a tender significance to Great Britain. It is a flower of innocence and romance, and in the tales that surround it, it has a smack of sheer supernatural agency in its minuscule tendrils as well. The allusion to the flower was an excellent fit for the character and qualities of its namesake hero, Sir Percy Blakeney. In addition to explaining why the enigmatical flower has a mettle worthy of Sir Percy, this installment of the Garden talks about how to enjoy the presence of the pimpernel in the garden and around the house.
Time and Distance Vanish

the

Writer's Garret

article
While journeying from Drumlanrig to Ayr, Seymore's experience, at Sanquhar Castle, with the kind of sundial originating in Scotland during the 17th century, sparks an idea that becomes one of the most formative in his subsequent creation of The Isles of Rune.
From the Newsroom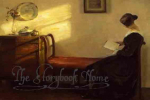 Storybook Life (overview)
By Nancy Young
announcements and newsroom articlesPurchase individual issues or subscribe
Contacting Al Young Studios

companion articles to issues of The Storybook Home Journal

.storybook life is a trademark of al young studios... Read more »
Tags: Vol. 1 No. 1, Vol. 1 No. 2, Vol. 1 No. 3, Vol. 1 No. 4, Vol. 1 No. 5, Vol. 1 No. 6, Vol. 2 No. 1, Vol. 2 No. 2, Vol. 2 No. 3, Vol. 2 No. 4, Vol. 2 No. 5, Vol. 2 No. 6, Vol. 3 No. 1, Vol. 3 No. 2, Vol. 3 No. 3, Vol. 3 No. 4, Vol. 3 No. 5,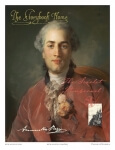 New Issue of the Storybook Home Shipped - The Scarlet Pimpernel
By Al R. Young The The Scarlet Pimpernel issue of The Storybook Home Journal is now available from Al Young Studios.  This issue features these regular sections:Decorating - Of Indigo and of Blue (3 pages)Hearth - Exquisitely Painted (4 pages)Kitchen - With Her Own Hands (5 pages)Music - Of the Improvised Concert (2 pages)Garden - The Scarlet Pimpernel (4 pages)Workshops - A Bold Dash for the Barn (3 pages)Garret - Time and Distance Vanish (2 pages)The Scarlet Pimpernel is the 110th issue of the Journal, published bi-monthly since November 2000... Read more »
Tags: Vol. 18 No. 2, 2018, News, The Storybook Home Journal issues