$9.50

USD

110th issue of The Storybook Home Journal™. Made & Printed in the USA. Categories: H. Rider Haggard, King Solomons Mines, Magazine & Nancy Young

Ships to US (including APO, FPO & DPO) and Worldwide. Economy, Priority, Express, & Local pickup shipping options are available at checkout. Bulk discounts available when buying 18 or more issues of the Storybook Home Journal (discounts shown in cart)

Printed on demand

- Product ships in 2 to 6 days

(Serial No. 3.24.0209.010)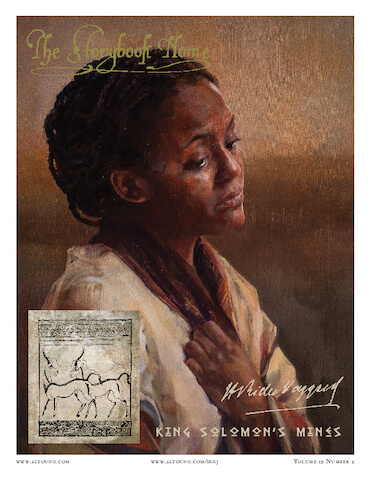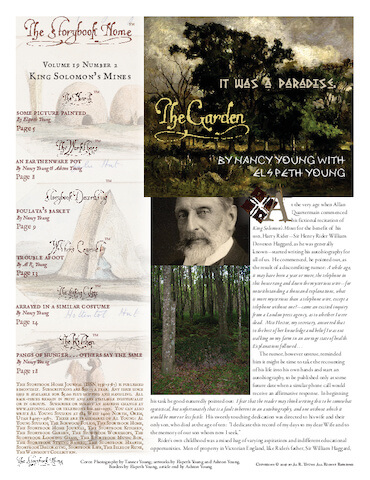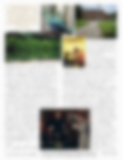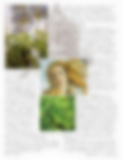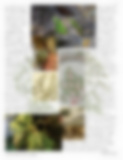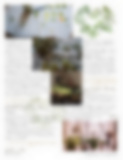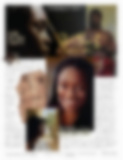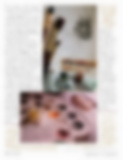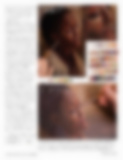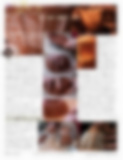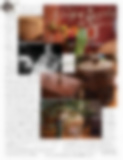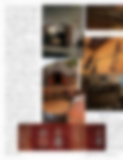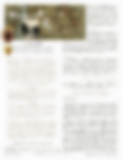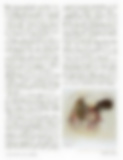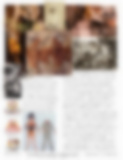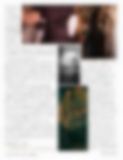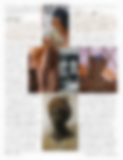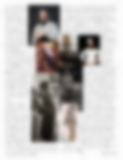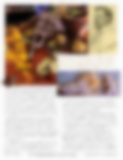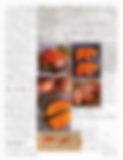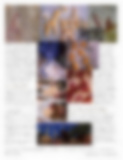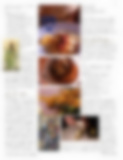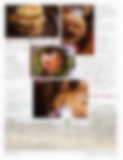 Vol. 19 No. 2 of The Storybook Home Journal
King Solomon's Mines
What's in this issue?
Foulata's Basket

the

Decorating

article
South Africa is a marvelous melting pot of cultures—including everything from amazing tribal influences, Northern Africa's and Arabia's trickled-down imprint, and Europeans' colonial impositions—all of them adopted and assimilated into homes throughout cities like Durban where Allan Quartermain made his beloved home. Cape design has a good handle on blending disparate mementos with a surprising number of styles. To help end the confusion of global fusion, here are three approaches we've gleaned out of Africa.
Some Picture Painted

the

Hearth

article
After years of specializing in portraiture across many enthinicities, and carefully cataloging the basic hues used in rendering the skin tones of each nationality, Elspeth details her discovery that among her many color charts, the color blocks for every ethnicity were actually identical. The only difference in the interracial skin-tone color wheel she formulated was where the highlight, midtone, and shadow dials pointed for each individual.
Pangs of Hunger . . . Others Say the Same

the

Kitchen

article
In the spirit of H. Rider Haggard's comfortable camaraderie of thestrange-becoming-standard we've tried to bridge the gap—at least where food is concerned—between the foreign and the familiar in African cuisine. Actually, we didn't have to try too hard because Africans already did so—adopting and adapting foods such as cornmeal, tomatoes, chilies, and peanuts from the Americas; adding the tastes of exotic spices from all over the world, and then pairing them with homegrown fare. We've just made things a bit more convenient than deep frying in earthenware pots over an open fire or having to spear a fish while standing on the edge of a canoe. Recipes include: Yaminals and Yamwiches, Baked Tobomutwe, Mwambe Fish,King Solomon's Spice, Golden Milk, Golden Goat's Cheese Crackers, Durban Salad and Chili Mealie Pie.
It Was a Paradise

the

Garden

article
Rider described himself as a lover of flowers, a lover of the land and of all creatures that dwell thereon, and he was certainly a friend to all fronds. He collected them in his travels and cultivated them at home. With varieties flung even farther than Rider's extensive travels, the love-locks of maidenhair ferns are shaken out all over the globe. This installment features some of the history of the plant, provides tips on how to replicate the beauty of maidenhair fern leaves in painting, and suggestions on how to care for the species indoors.
Arrayed in a Similar Costume

the

Looking Glass

article
Too few choices stunt the soul. Too many choices numb the brain. I want choices, but I don't want to spend part of my morning gazing blankly into my closet like a hungry man staring into a fridge of unprepared food. Obviously in Kukuanaland there was no time wasted wondering if the ostrich feathers really coordinated with leopard skins or whether the second arm bracelet was over the top. In this installment, Nancy suggests a sensible safari-approach to everyday wear.
Trouble Afoot

the

Writer's Garret

article
This installment begins the serialized publication of Seymore's 1761 coded diary of adventures on the Isle of Mull while he and Duhg were pursued by the Fetts. The installment also begins the serialized presentation of Seymore's 1796 letter to Merrinand, providing detail about the coded diary entries.
From the Newsroom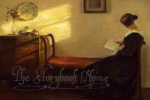 Storybook Life (overview)
By Nancy Young
announcements and newsroom articlesPurchase individual issues or subscribe
Contacting Al Young Studios

companion articles to issues of The Storybook Home Journal

.storybook life is a trademark of al young studios... Read more »
Tags: Vol. 1 No. 1, Vol. 1 No. 2, Vol. 1 No. 3, Vol. 1 No. 4, Vol. 1 No. 5, Vol. 1 No. 6, Vol. 2 No. 1, Vol. 2 No. 2, Vol. 2 No. 3, Vol. 2 No. 4, Vol. 2 No. 5, Vol. 2 No. 6, Vol. 3 No. 1, Vol. 3 No. 2, Vol. 3 No. 3, Vol. 3 No. 4, Vol. 3 No. 5,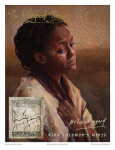 New Issue of the Storybook Home Shipped - King Solomon's Mines
By Al R. Young The King Solomon's Mines issue of The Storybook Home Journal is now available from Al Young Studios.  This issue features these regular sections:Decorating - Foulata's Basket (3 pages)Hearth - Some Picture Painted (3 pages)Kitchen - Pangs of Hunger . . . Others Say the Same (5 pages)Garden - It Was a Paradise (5 pages)Workshops - An Earthenware Pot (1 page)Looking - Arrayed in a Similar Costume (4 pages)Garret - Trouble Afoot (2 pages)King Solomon's Mines is the 116th issue of the Journal, published bi-monthly since November 2000... Read more »
Tags: Vol. 19 No. 2, 2019, News, The Storybook Home Journal issues