On the Wall

the

Decorating

article
In David Copperfield, the materials and textures used to create and adorn the walls often appear to reflect the character of the inhabitants. We focus here on three of the wall treatments Dickens described in the novel—each from a place visited by David and each dear in some way to his heart—as well as some tips and techniques for bringing them home to stay.&nbsp: These include: Stucco, rough plaster and whitewash, Stenciling, and Wallpaper.
The Perfume of the Flowers

the

Garden

article
Given the period, as well as the information supplied by Dicken's writings, Aunt Betsy's perfumed garden might have been either a soothing, somewhat formal garden or a robust cottage garden where herbs, flowers and vegetables ran riot. Suggestions for creating such a garden are adaptable to the needs of varied climates and the aims of personal tastes. Recommended plants would have been available to Aunt Betsy. Also described at length is what, at that time, was known as the still room, which was part chem lab, part apothecary, part pantry, part cosmetics counter, and part summer kitchen.
From the Newsroom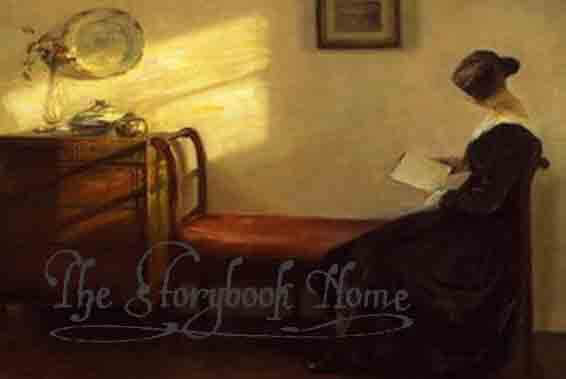 Storybook Life (overview)
By Al R. Young
announcements and newsroom articlesPurchase individual issues or subscribe
Contacting Al Young Studios

companion articles to issues of The Storybook Home Journal


storybook life is a trademark of al young studios... Read more »
Tags: Vol. 1 No. 1, Vol. 1 No. 2, Vol. 1 No. 3, Vol. 1 No. 4, Vol. 1 No. 5, Vol. 1 No. 6, Vol. 2 No. 1, Vol. 2 No. 2, Vol. 2 No. 3, Vol. 2 No. 4, Vol. 2 No. 5, Vol. 2 No. 6, Vol. 3 No. 1, Vol. 3 No. 2, Vol. 3 No. 3, Vol. 3 No. 4, Vol. 3 No. 5,

Holiday shipping schedule
By Al R. Young
Listed below are the last days, for each type of product from the Studios and each shipping speed, to order a product and be confident of its delivery by Christmas Eve.
Domestic Shipping
Please be aware of the following policies and recommendations:
Rush-order requestsReceiving a shipment from Al Young StudiosFraming
International Shipping Delays
When ordering internationally, please add the following number of days to the above table to ensure on-time delivery.  Unfortunately, it is impossible to guarentee that any international orders will not encounter extra delays in International Customs... Read more »
Tags: My Father's Captivity, The Seymore Wainscott Anthology, The Boxwood Folios Vol. 1, Bevel Wainscott Vol. 1, Leornian Feldham Vol. 1, Leornian Feldham Vol. 2, Leornian Feldham Vol. 3, The White Pavilion Vol. 1, The White Pavilion Vol. 2, The...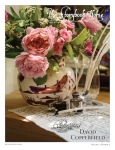 New Issue of the Storybook Home Shipped - David Copperfield
By Al R. Young The David Copperfield issue of The Storybook Home Journal is now available from Al Young Studios.  This issue features these regular sections:Decorating - On the Wall (6 pages)Kitchen - The Pleasant Tea (2 pages)Garden - The Perfume of the Flowers (9 pages)Workshops - With a Long Pen (2 pages)Garret - Catastrophe at Deeping Marr (4 pages)David Copperfield is the 106th issue of the Journal, published bi-monthly since November 2000.  All 105 previous issues remain in print and are available individually or in customer-defined groups directly from Al Young Studios... Read more »
Tags: Vol. 17 No. 4, 2017, News, The Storybook Home Journal issues