COVID-19 info for May 2022: We're still open online! We now accept PayPal, all major credit cards and Venmo (via PayPal). We've permanently discontinued in-store pickups; we now offer free expedited shipping for all art prints and free freight shipping on oil paintings. International ordering has changed significantly, and we suggest that you contact us to make special arrangements for orders shipping outside the United States. Most domestic orders are fulfilled on schedule by our manufacturing and shipping partners.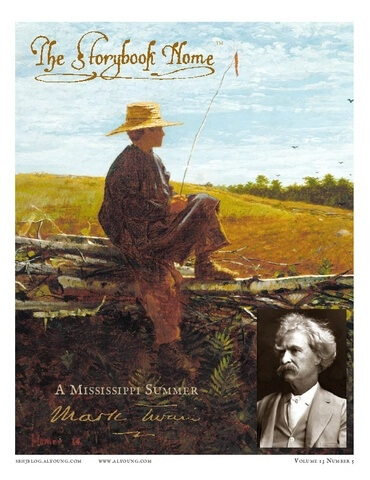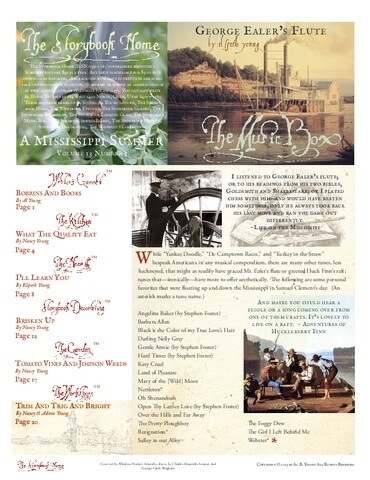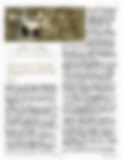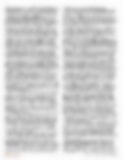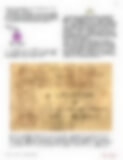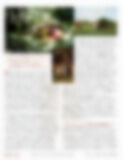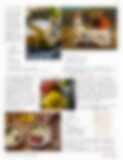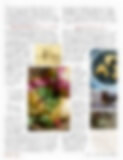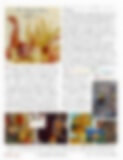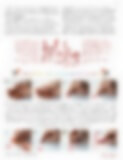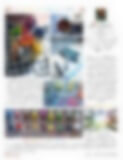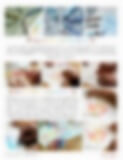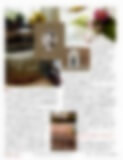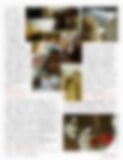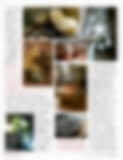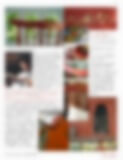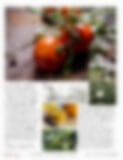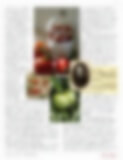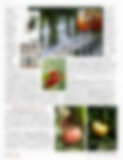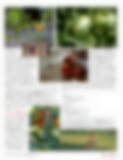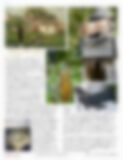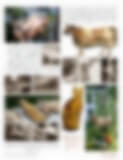 Vol. 13 No. 5 of The Storybook Home Journal
Mark Twain's Mississippi Summer
What's in this issue?
Brisken Up

the

Decorating

article
Learning some lessons in interior design excerpted from Twain's writing is just one more way of referring back to America's great contributor to the quotable quote, but this time with a facility for living instead of simply laughing. Though it doesn't make much of a ripple in The Adventures of Tom Sawyer, Mark Twain's affection for the Eden that his wife, Olivia, brought into his life seeps out a bit at the edges of its sequel, Adventures of Huckleberry Finn.
I'll Learn You

the

Hearth

article
This installment of The Hearth inaugurates a series of art lessons, for beginning and budding artists, focused on teaching skills, methods of seeing, and rudimentary expression without the encumbrance of idioms, techniques, and right-or-wrong artistic methodologies. Exercises in this installment: Hold A Crayon Like An Artist, A Crayon Color Wheel, Spot The Colors, Animal Puzzle.
What The Quality Eat

the

Kitchen

article
Whether corn is used while still on the cob to brighten a barbecue (Twain recommended that the ideal way to fix it was to "boil a pot of water in the field and shuck the ears into it"), or plumped up in an Indian pudding, popped on Friday nights, or baked up as a gritty grain or a silken starch, it is universally loved and comforting. Recipes feature Tom and Becky's Wedding Cake, Bewitching Corn Cobbler, Baker's Overnight Corn Bread, Quality Corn Pone, and Berry Dodgers.
Bobbins and Books

the

Writer's Garret

article
This installment introduces The Brafferton Inn, where Seymore and Bryhta lived in the community of Barracks Row. The Inn was the premier venue in which Old World lytfolc colonies met with representatives of indigenous lytfolc societies. Seymore also recalls the autumnal splendor of the grounds of The College of William and Mary, from the eaves of the buildings to the Collonade Bridge between The Brafferton and the Wren Building. He introduces the lytfolc College Press and describes the work of bobbins in keeping the College abreast of greatfolc advances in the arts and sciences. Once again we hear of Adrien la Porte, who not only became a bobbin, but went on to become the foremost lytfolc map maker in the New World.
From the Newsroom