Project Commentaries: Under Whose Wings Thou Art Come To Trust by Al R. Young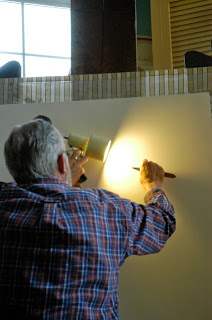 In the very early stages of the painting,
Al uses a small floodlight and a painting
knife as part of the laborious process
of creating the desired surface texture
of the ground for the painting.
By Al R. Young
This full-length portrait of Ruth the Moabitess, based on Ruth 2:12, will be the 48th oil painting in the
Women of the Bible Collection
. It was completed to meet the production schedule for
Women of the New Testament
by Camille Fronk Olson. The book, currently in press, is scheduled for release through Deseret Book later in 2014.
Dimensions
(
width x height
)
35 3/8 in. x 76 7/16 in.
Support
Panel
Milestones
Research begins - January 2003
Composition begins - August 2012
Brushwork begins - December 2013
Equipment
Creating a painting often involves creating or modifying tools or making improvements to the studio itself.
Installing a scrim
Simplifying mounting of
tray and trestle
on the
$10 easel
Simplifying mounting of
panel clamp extenders
on the
$10 easel
Making a
tree-limb brush holder
Enlarging the
clamp-on mahl stick
Methodology
This section presents only one or two items that may be of interest to professional artists, amateurs, and others interested in the work of the Studios.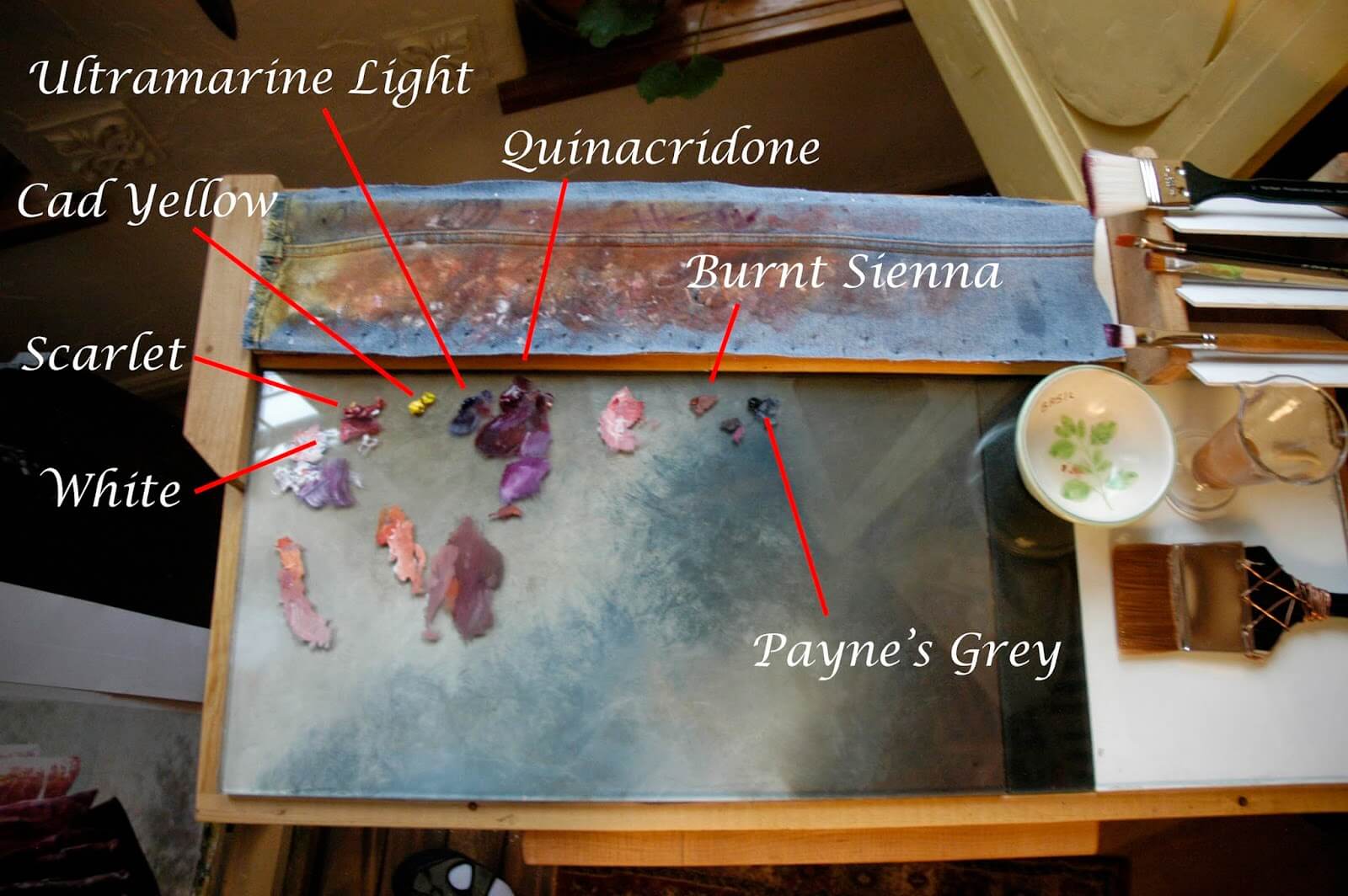 During painting projects like this, that can last for months or years, I sometimes use photographs in addition to or in place of color-formula notes to record crucial color detail from a painting session so I can more readily pick up where I left off. See more images and read more about the Palette Cart here.
Tags: Under Whose Wings Thou Art Come To Trust, 2014, Color, Project commentaries, Tips and techniques, Women of the Bible Art Collection