By faith the harlot Rahab perished not with them that believed not, when she had received the spies with peace.
Hebrews 11:31
The story behind Waiting For The Promise
Rahab awaits the promise of Joshua's spies to free she and her family before Jericho is destroyed (Joshua 2:12-21). They promise this because she conceals them from the king of Jericho and allow for their safe escape from the city through her window on the city wall (Joshua 2:1-15).

Rahab's faith is discussed by Paul (Hebrews 11:31), and her good works by James (James 2:25), and so this painting is a tribute to her righteous example. In particular, I found it interesting that the Bible account does not indicate how long Rahab had to wait before she was rescued by the Israelite army and what point in the battle they were able to make good their promise. Regardless of a time line, it is evident that great faith and hope was required to believe in the promise of these men. In the painting she is depicted standing firm, tall and resolute against the darkness representative of Jericho, an example of one whose spiritual strength was "renewed" by the Lord (Isaiah 40:31).
Symbolism in Waiting For The Promise
The viewer sees Rahab standing before the window on the city wall, waiting for the spies to rescue she and her family, as promised.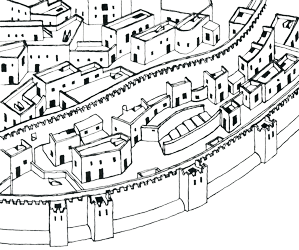 She has secured the same cord she helped them escape with, in her window, as a sign to them that they must save this house amid the battle (Joshua 2:18).
Rahab's skin is pure white, representing her faith and sacrifice and repentance. The embroidery in her dress represents the blossoms of the flax flower in bloom. Flax is the material used in making linen. Flax was grown, gathered, and then dried so that the filaments from the flax plant could be spun and used in weaving. Flax bundles and flaxen cord represent the flax she used to hide the spies when the authorities of Jericho came searching for them (Joshua 2:6). These bundles also symbolize her livelihood and her family, that ultimately she saves through her act of faith.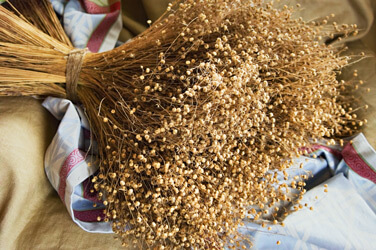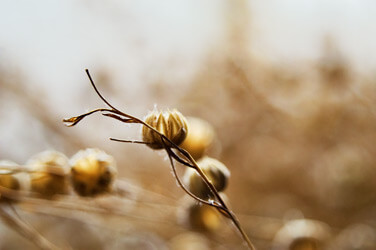 Bibliography
Hepper, FN.
Baker Encyclopedia of Bible Plants: flowers and trees, fruits and vegetables, ecology
. Leicester, England: Inter Varsity Press, 1992.
Copyright and terms of use
© By
Elspeth Young
, All Rights Reserved. You may not print, copy, or reproduce this artwork or make derivative works from it without the prior written consent of the copyright holder. For permissions, please review our
FAQ page
.