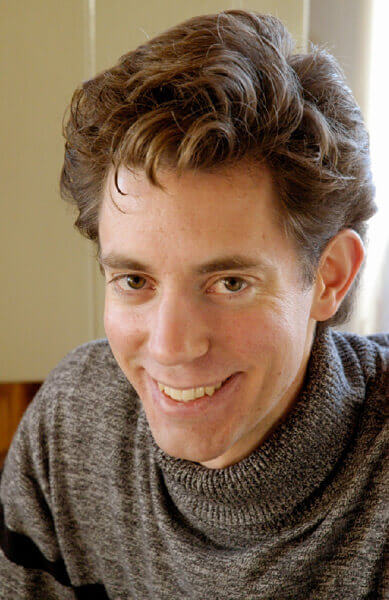 Ashton R. Young
Ashton has been a professional artist and craftsman for more than 15 years as an Artist of Al Young Studios.
His oil paintings and lithographs are featured in four of the Studios' fine art collections:
High Valley
Limited Editions
Pioneers of the American West
Women of the Bible
Some of his
illustrations
(in pen and ink, and other media) have appeared in
Women of the New Testament
and
Women of the Old Testament
by Camille Olsen,
The Papers of Seymore Wainscott
by Al R. Young, and numerous issues of
The Storybook Home Journal
. His earliest published illustration accompanied serialized excerpts from
Country of the Pointed Firs
by Sarah Orne Jewett, published in the
September 1997 issue of Victoria Magazine
(Hearst Corporation).
For more than twenty years, Al Young Studios has framed artworks produced by the Artists of Al Young Studios. Ashton has played a key roll in this aspect of the Studios' operation from the beginning. He has also migrated the Studios' production of museum-quality custom frames from the use of third-party mouldings and ornamentation to the design and creation of one-of-a-kind mouldings and frames for original artworks. He has completed more than fifty museum-quality framing projects.
His consulting experience and craftsman projects have also been a mainstay of Studios projects involving private residences and institutional clients such as
Stein Eriksen Lodge Deer Valley
and the Museum of Church History, Salt Lake City, as well as the Church's Special Projects Department. Many of his craftsman projects have also been featured in the pages of
The Storybook Home Journal
. Artistic media and services performed include:
Bas relief sculpture
Faux beams
Furniture design and fabrication
Gilding
Museum-quality framing
PSA vinyl
Stained glass restoration
Wall-mounted ornamental texts
Wood carving
His monumental work in transcribing original historical documents figured prominently in the publication of
My Father's Captivity
(2009), as well as the
online archive
of original historical sources associated with the book.
Since 2005, his artworks have also been featured and recognized with awards at juried as well as invitational exhibits.
Ashton holds a BA in history from Brigham Young University (2003).
Follow Ashton on Facebook
Contact Ashton