Ashton's empire-style frame for Other Sheep I Have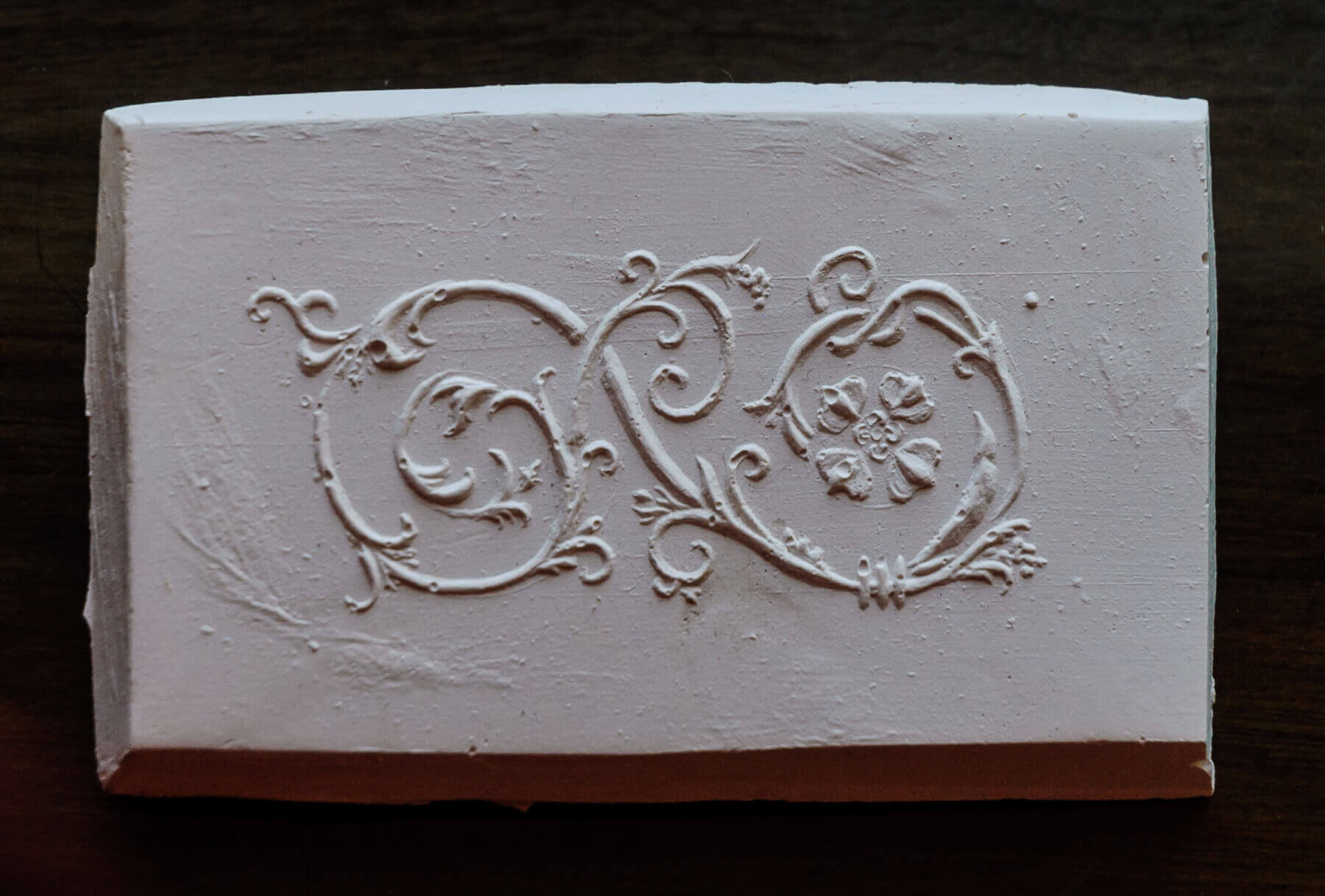 This is Ashton's plaster-positive made from his handmade motif for the face of the frame sides.
This is the mold created from the plaster-positives of the design motif.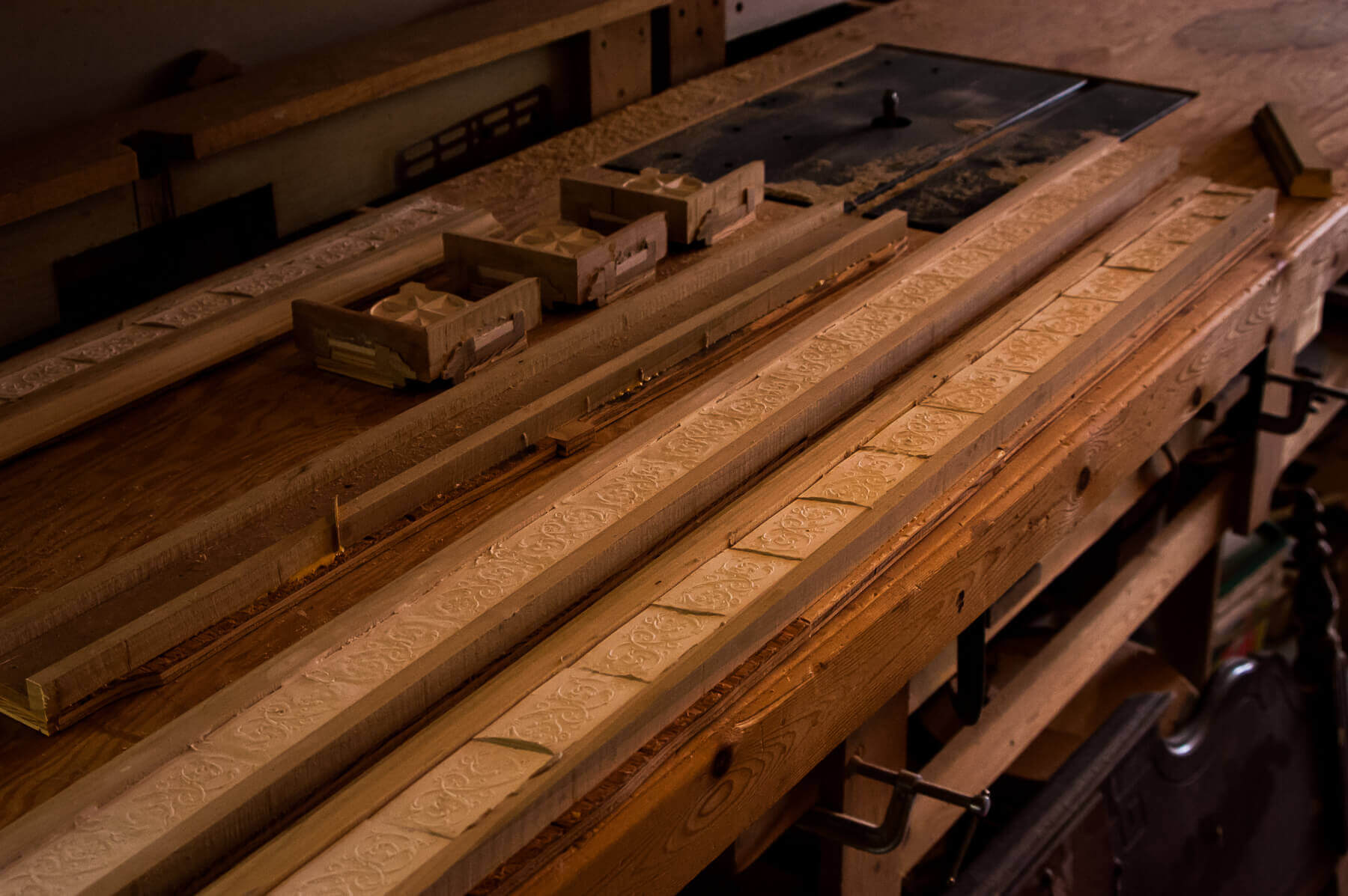 Construction of the frame followed the methodology described elsewhere in this series of articles on the Studios' custom framing services.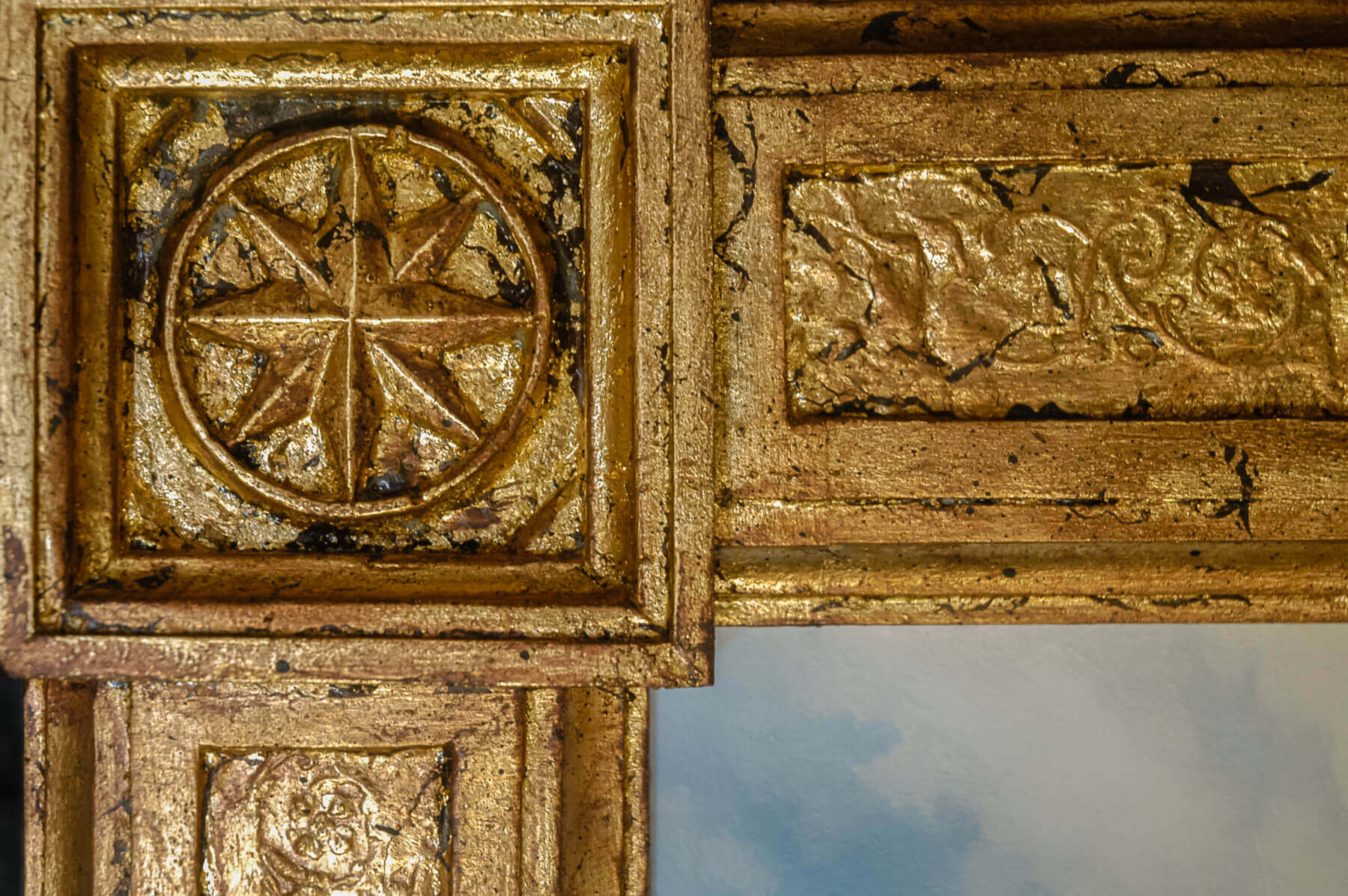 This close-up of one of the frame corners shows the hand-done gilding, antiquing, and finishing that bring a frame to completion.
Tags: Other Sheep I Have, 2015, Framing, Project commentaries