A cedar-lined chest
the cassone project
a commission to make a cedar-lined chest
Completed in 2011 May. Ashton designed and created this heirloom.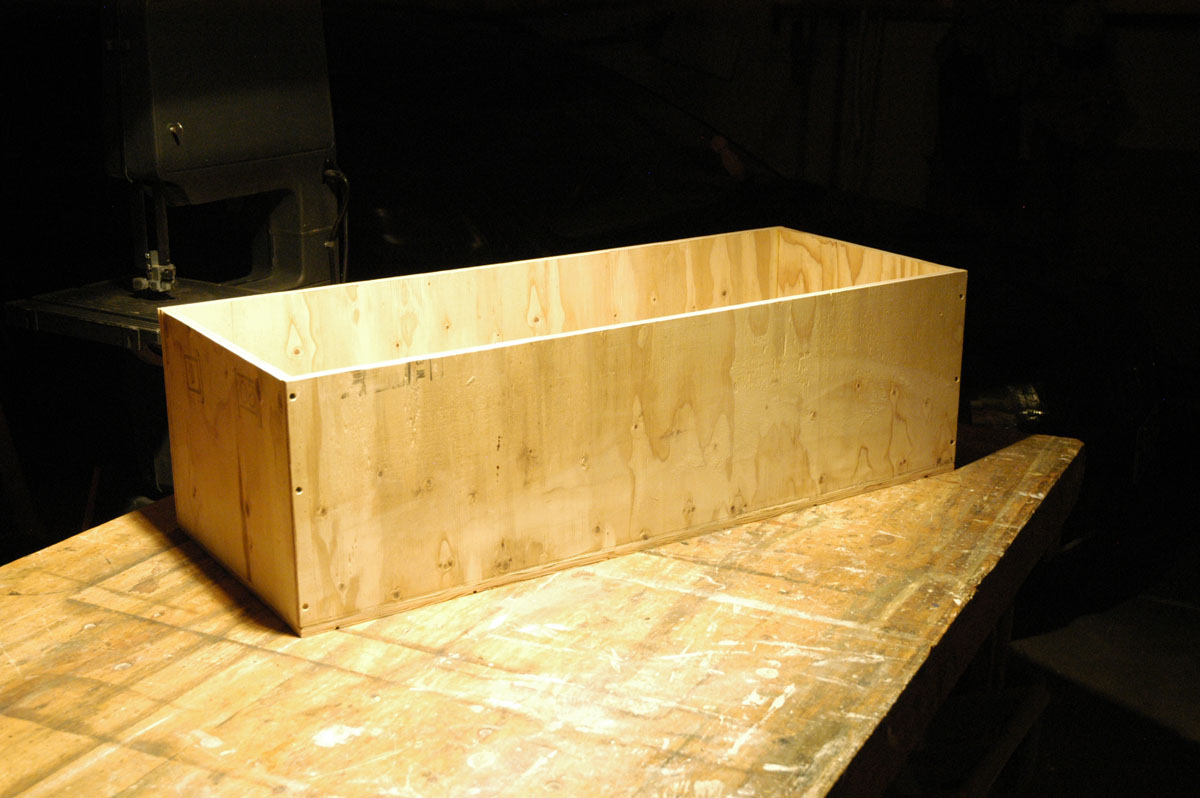 Making a plywood box was the first step.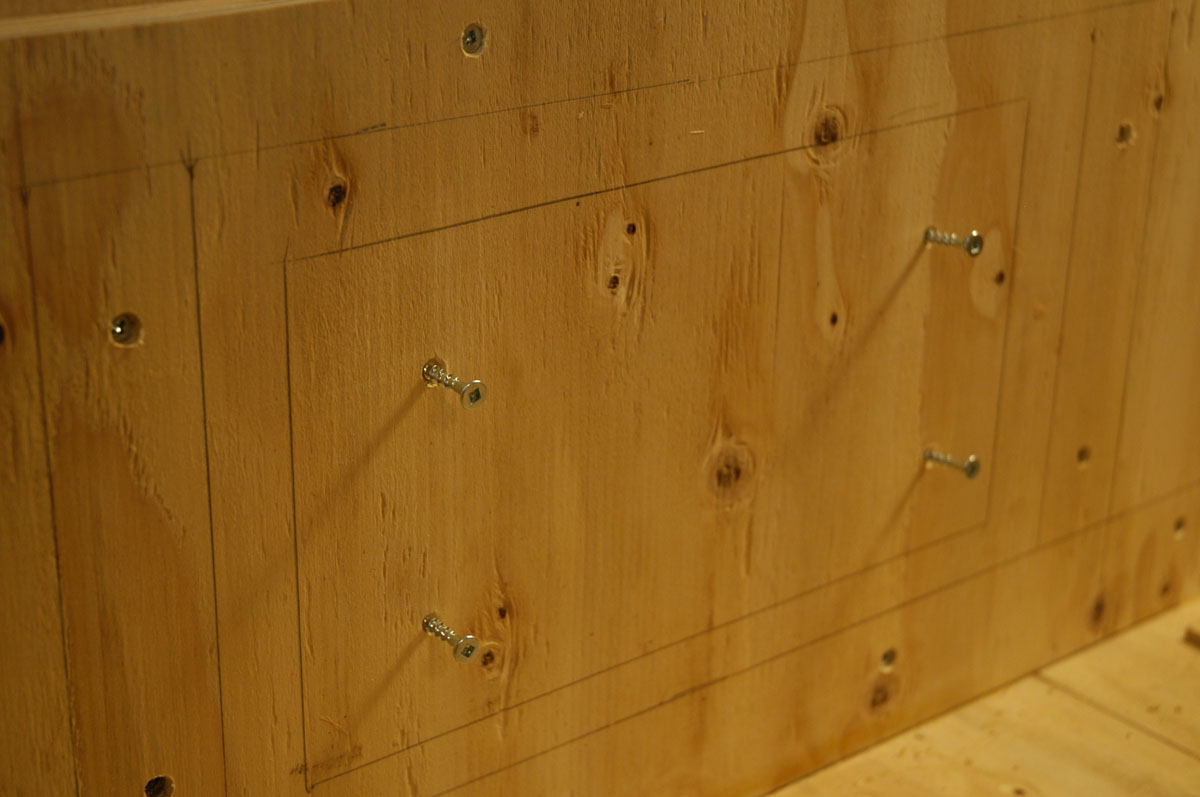 Elements such as stiles and raised panels, were created and affixed to the exterior of the box, as shown here (being secured from the inside of the box). The pencil outlines map the location of elements on the other side of the box.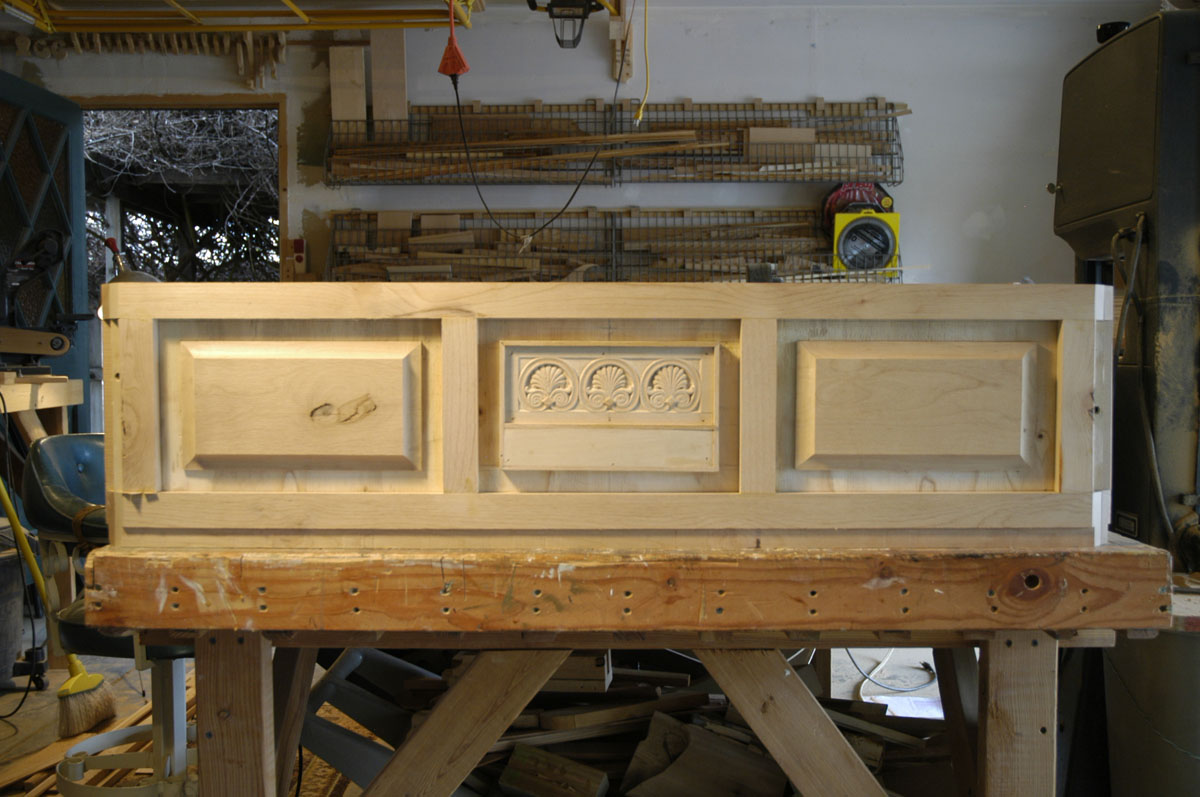 Raised-panel elements on the front of the chest.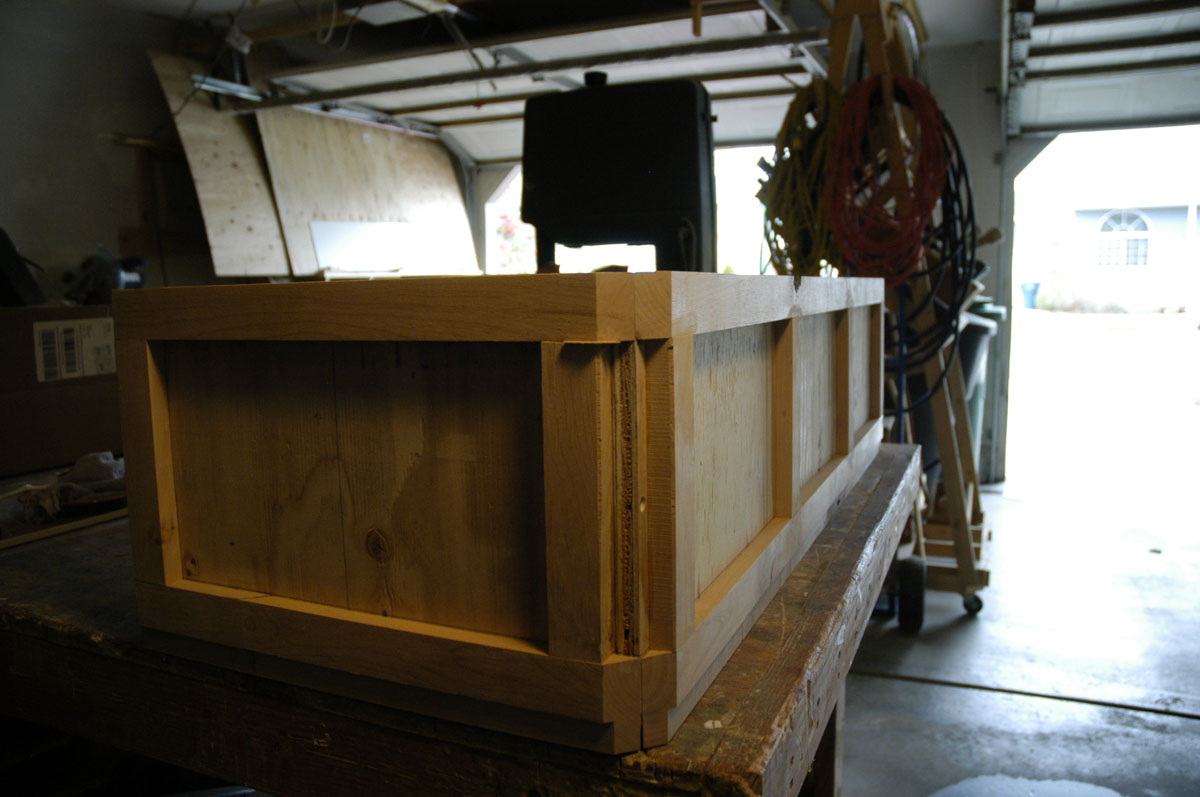 The back and side of the chest, with only stiles and rails attached.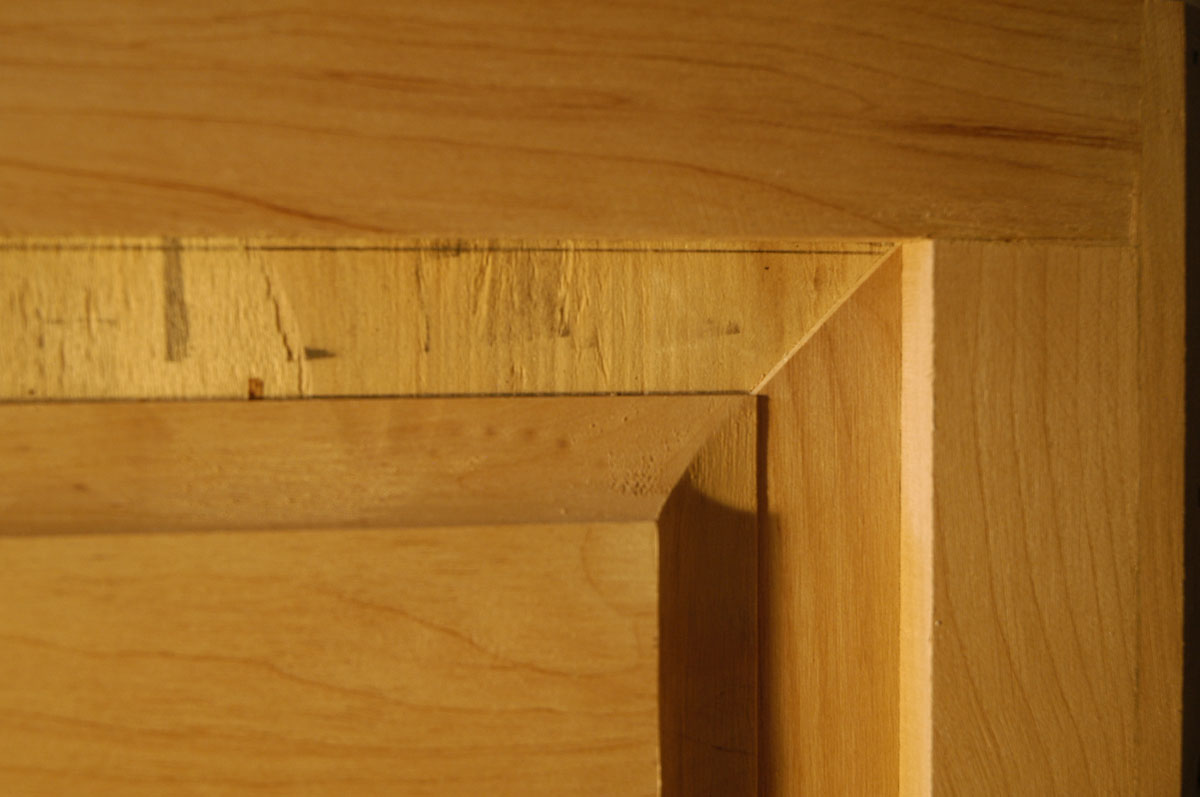 Exposed plywood (the exterior surface of the plywood box) is visible between the raised-panel elements.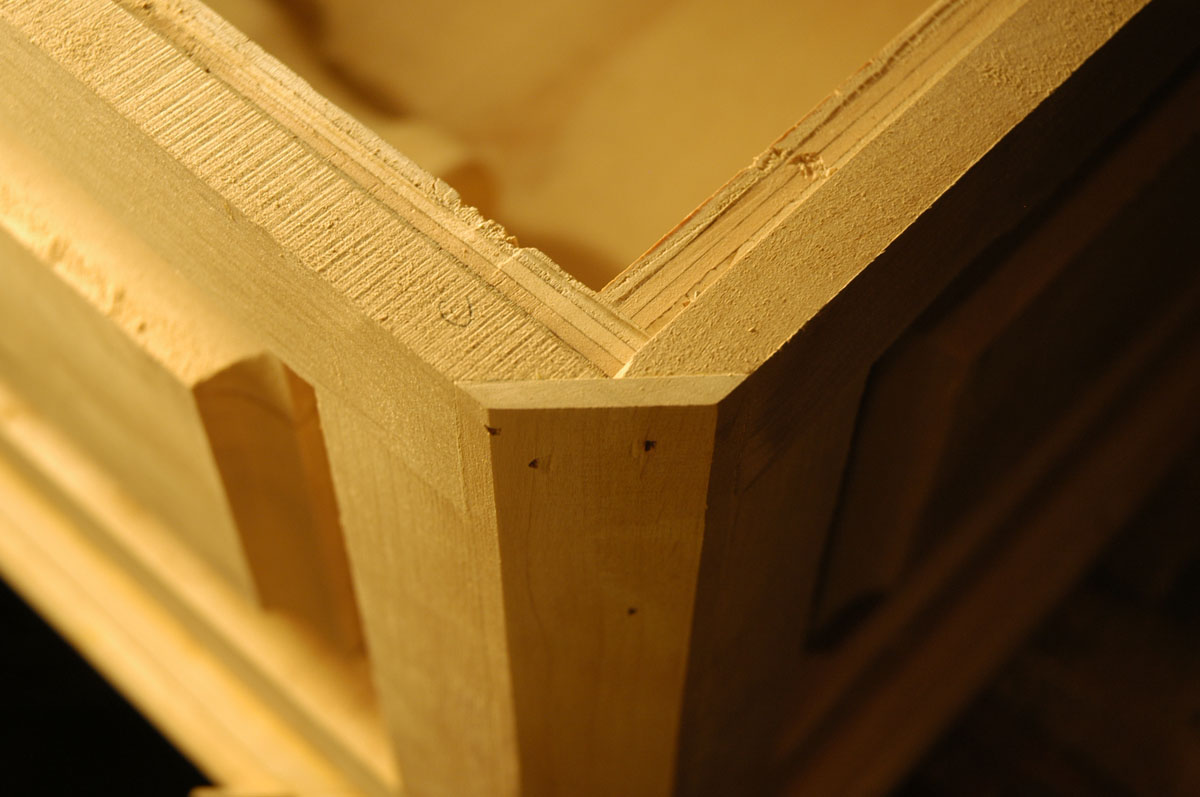 Exterior corner seams are capped with alder.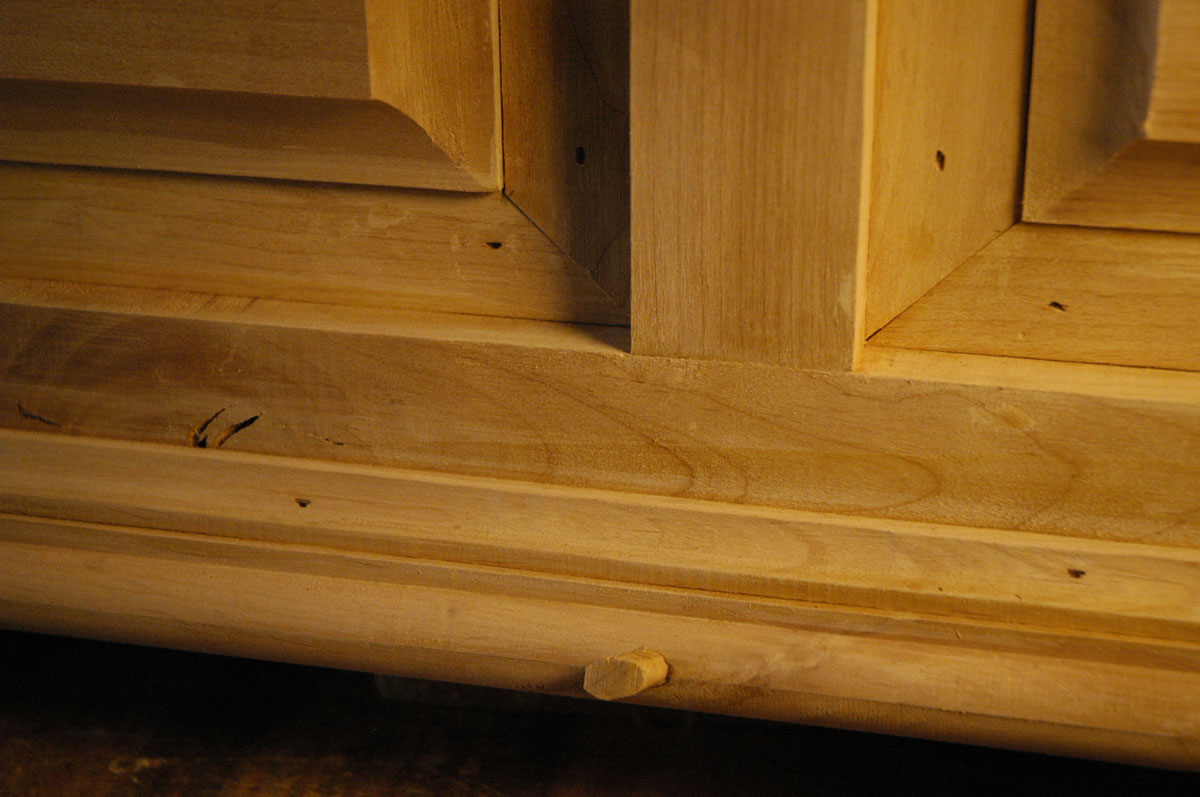 Exposed areas of plywood have been covered with thin strips of alder. Holes in the alder elements are plugged, to be sanded smooth later.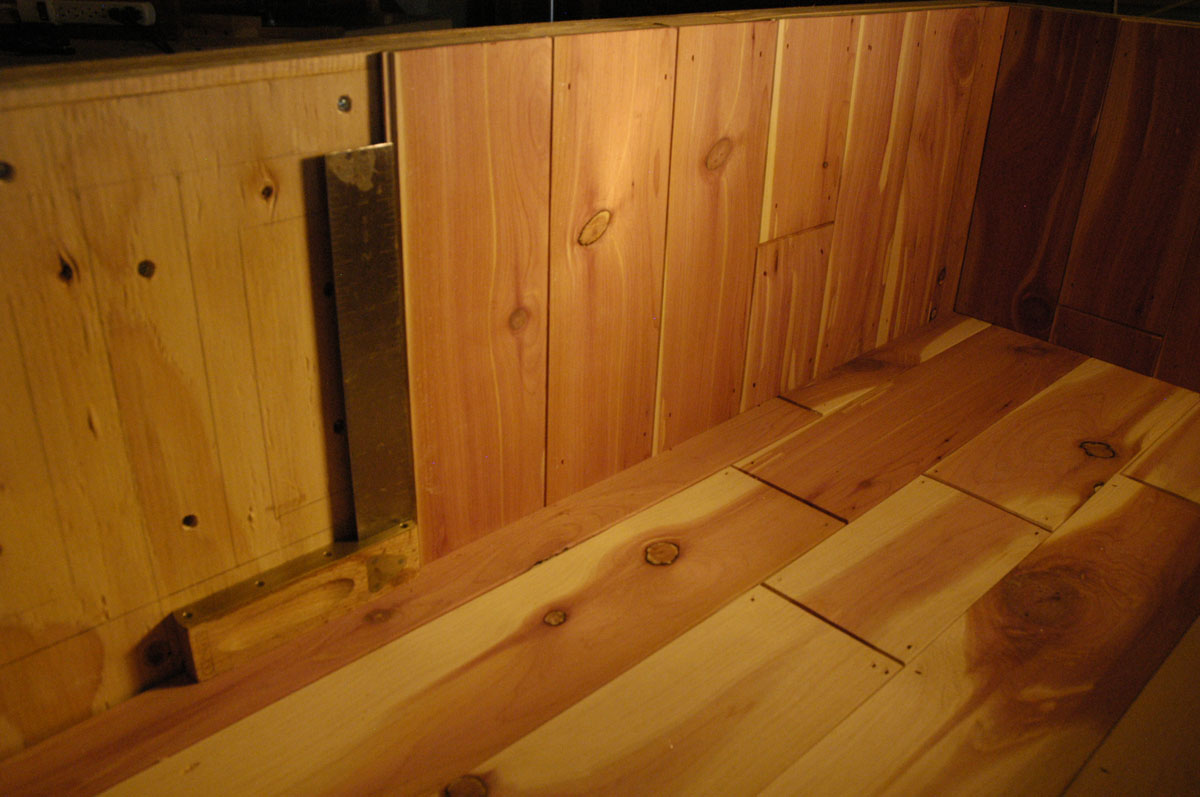 Tongue-and-groove cedar is affixed to the interior of the plywood box.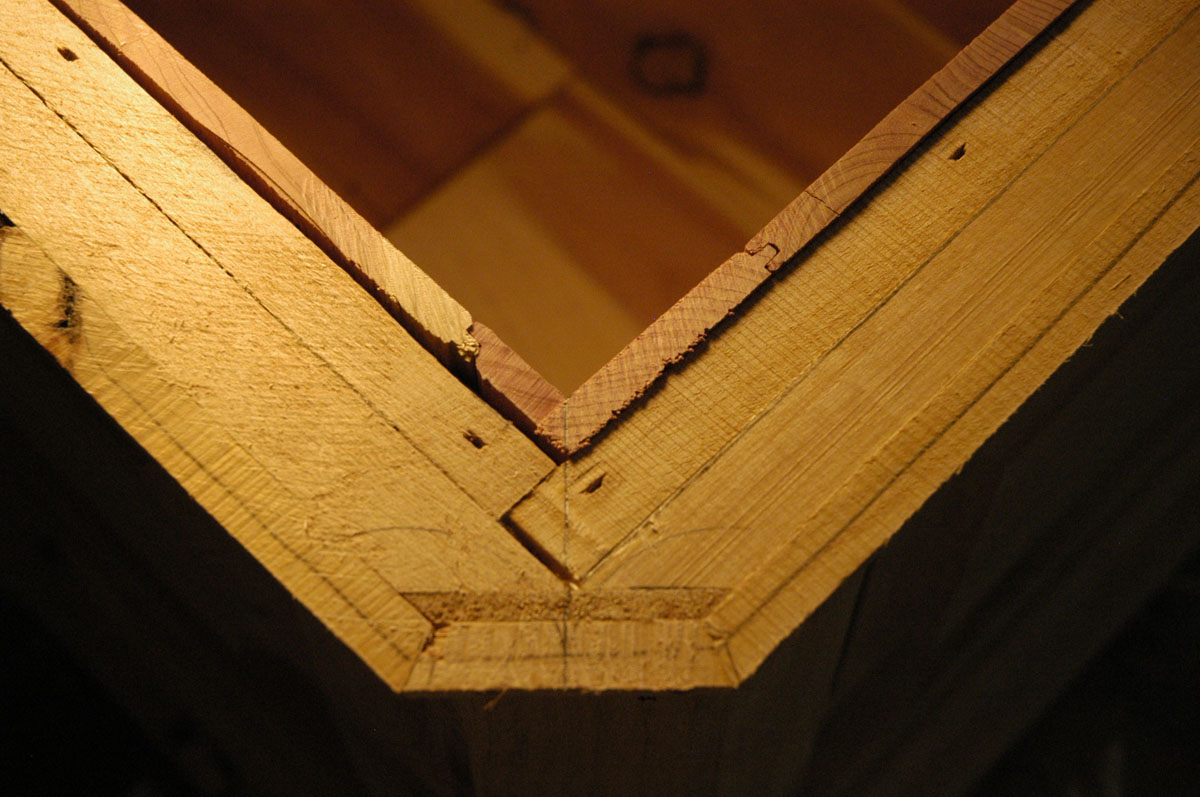 Cross-section view of layers in the walls of the chest.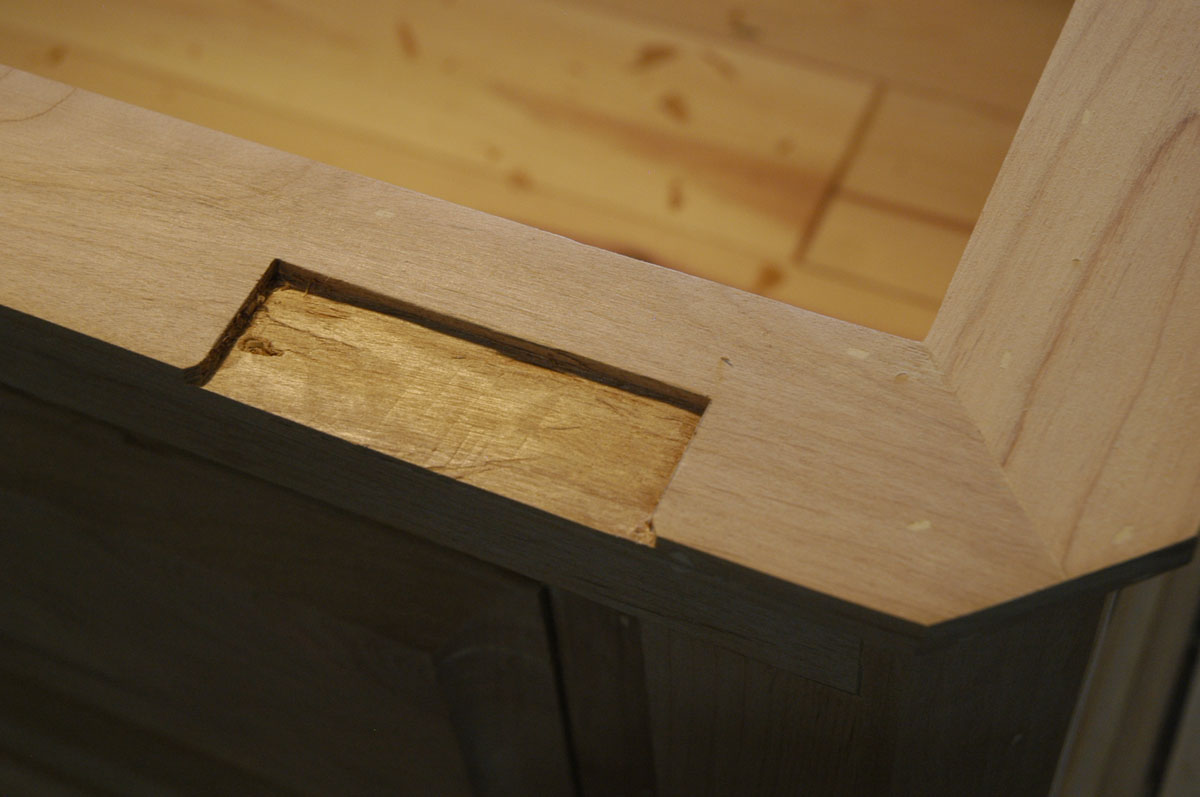 The alder cap on the top of the chest walls are prepared for inset hinges.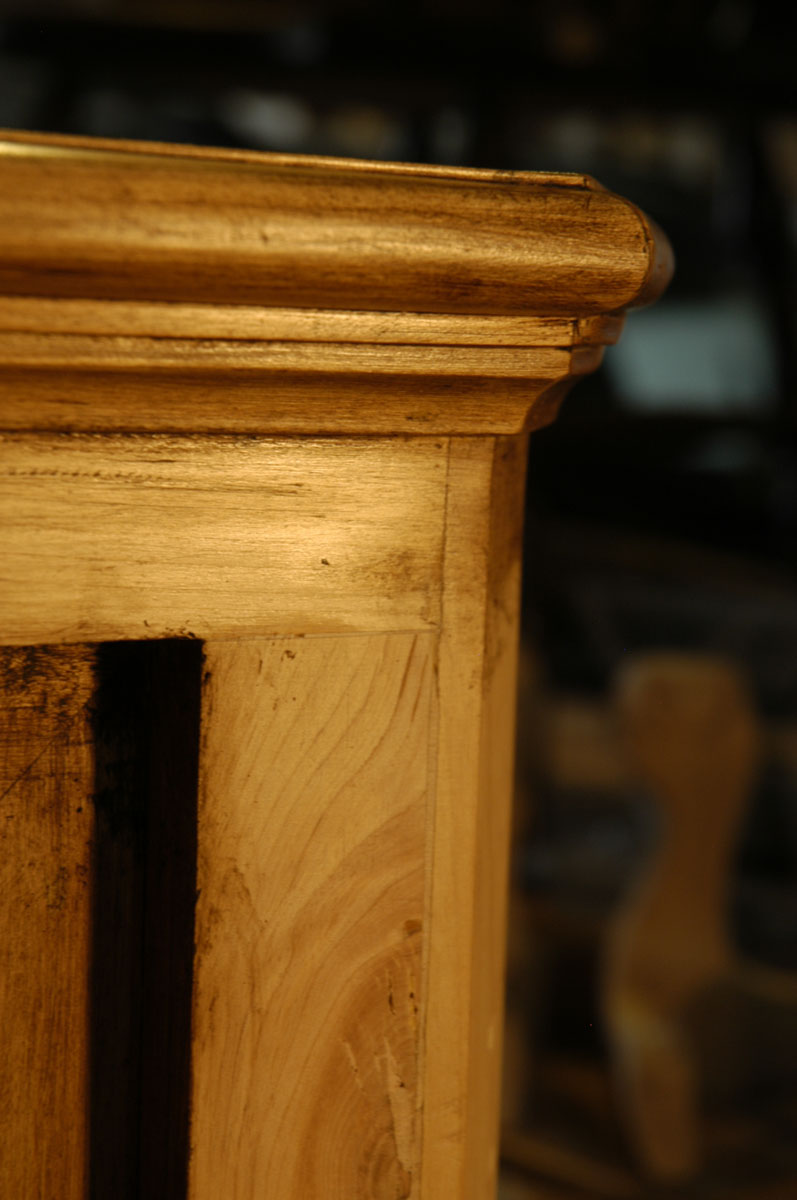 Finishing begins.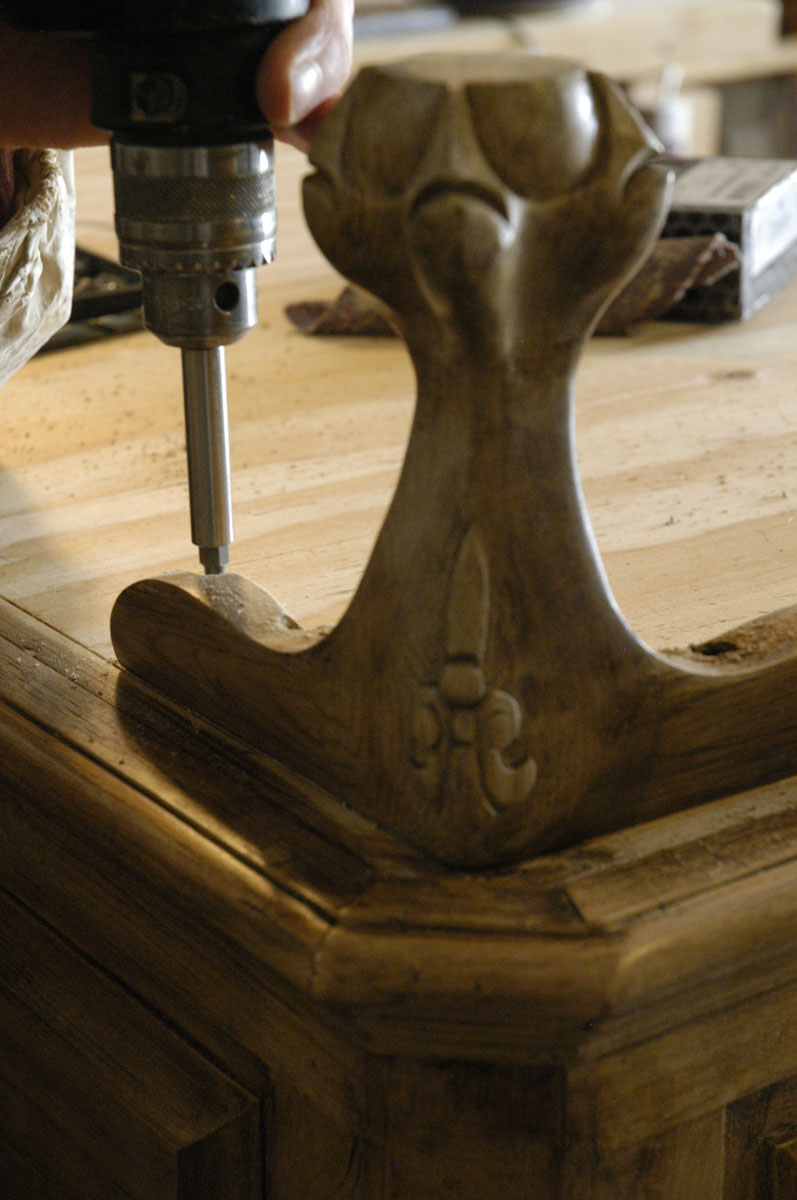 Purchased legs are installed.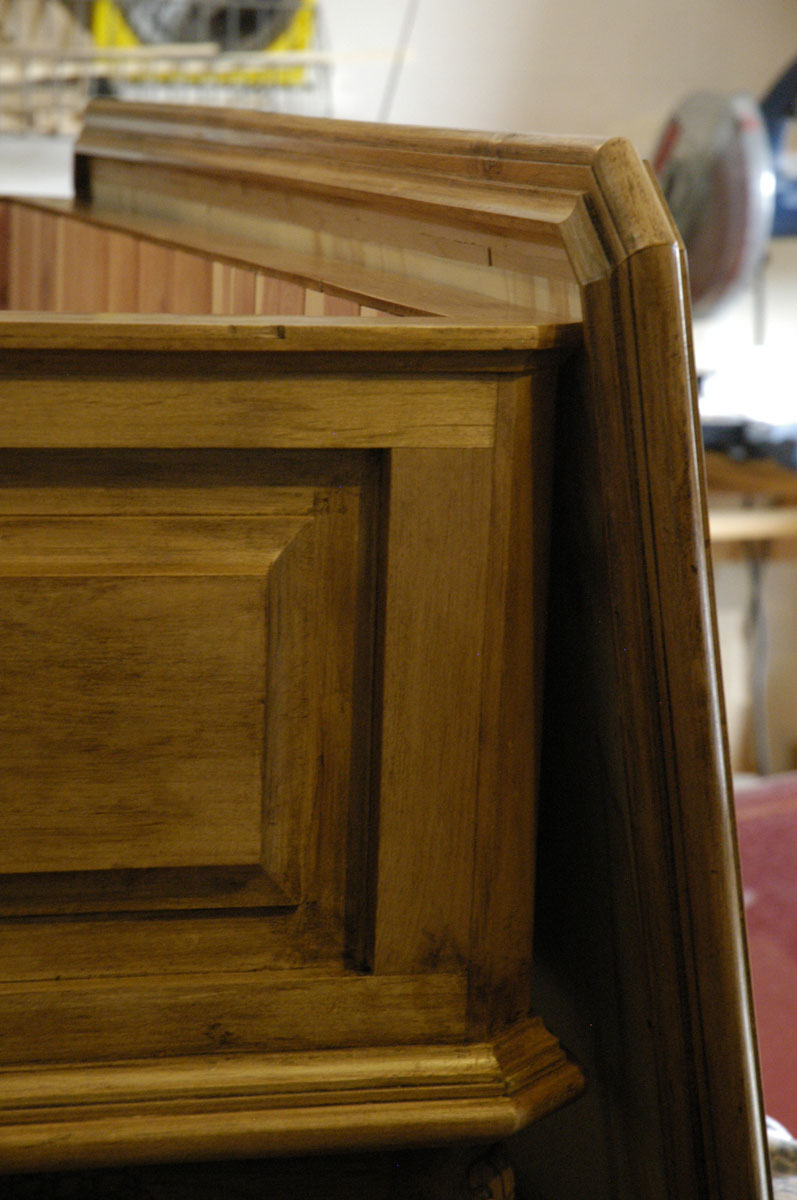 The lid awaits installation.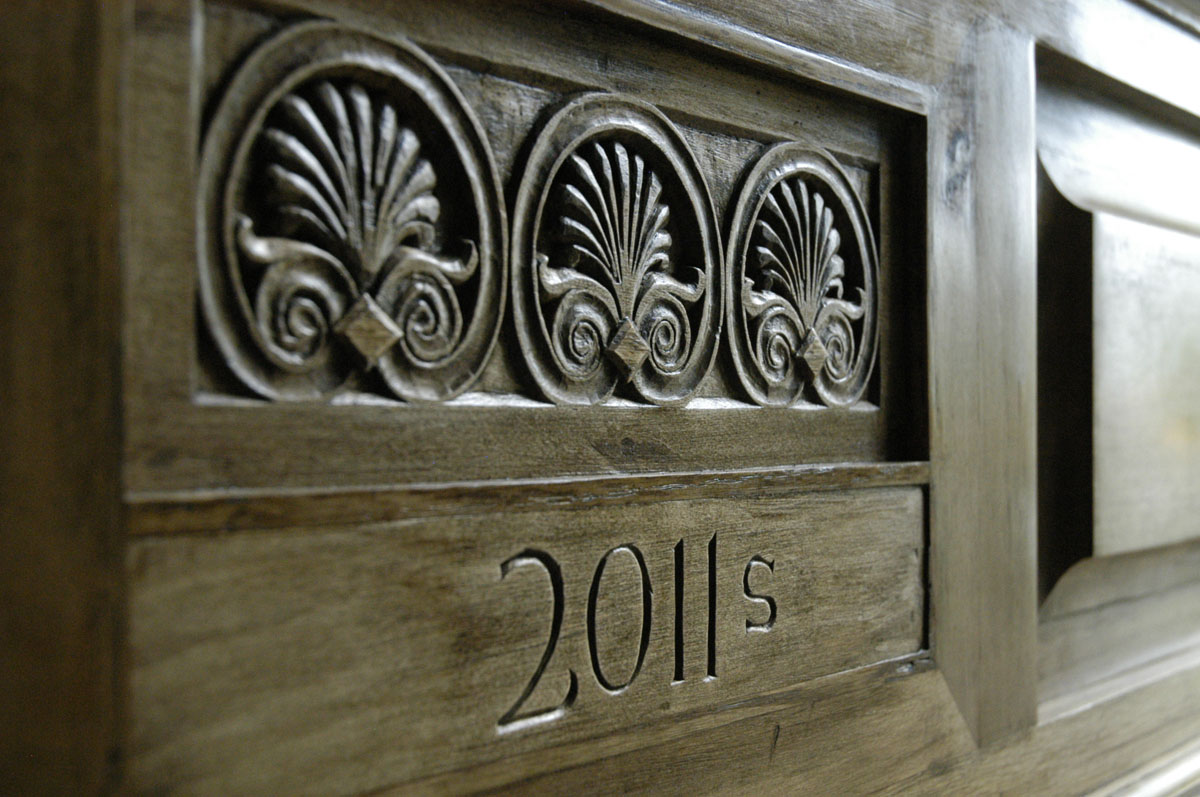 Tags: 2011, Project commentaries