Restoring a stained glass skylight at Robert Redford's home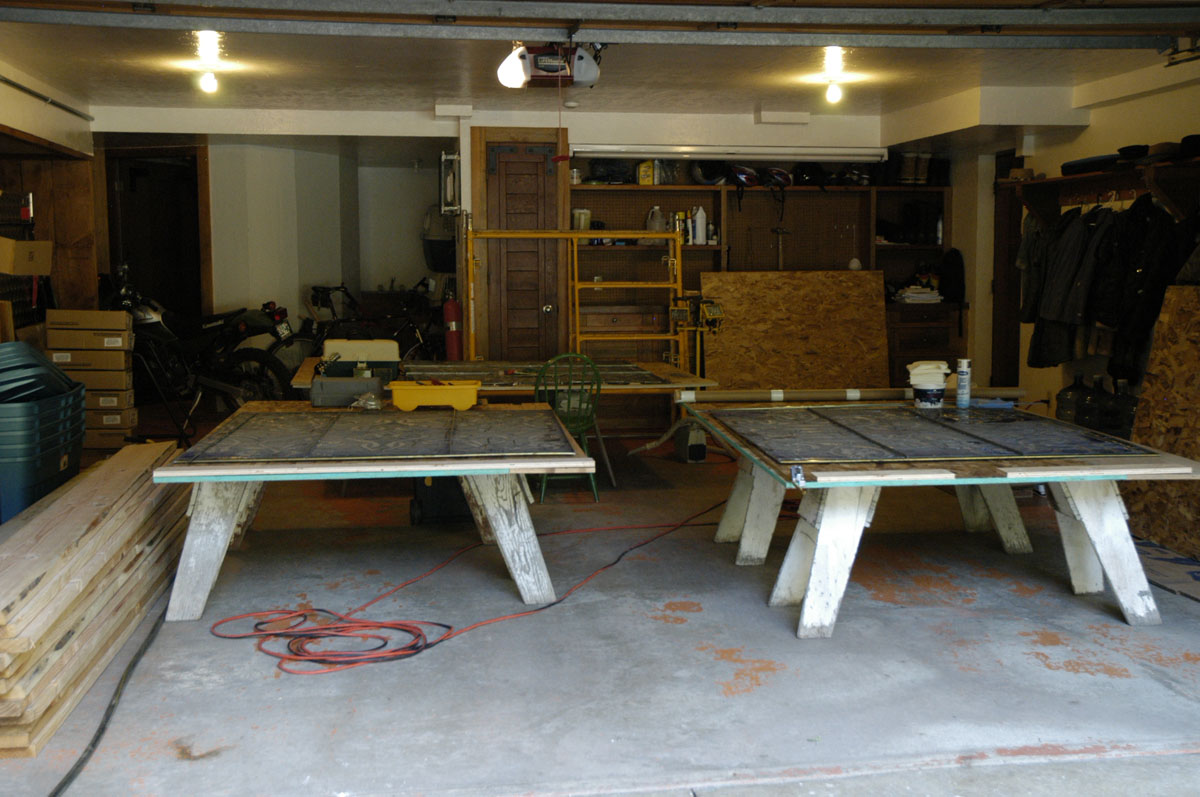 the sundance project
stained glass window cleaning and repairs
In the fall of 2008, Ashton worked on-site in Sundance to clean and repair three large windows.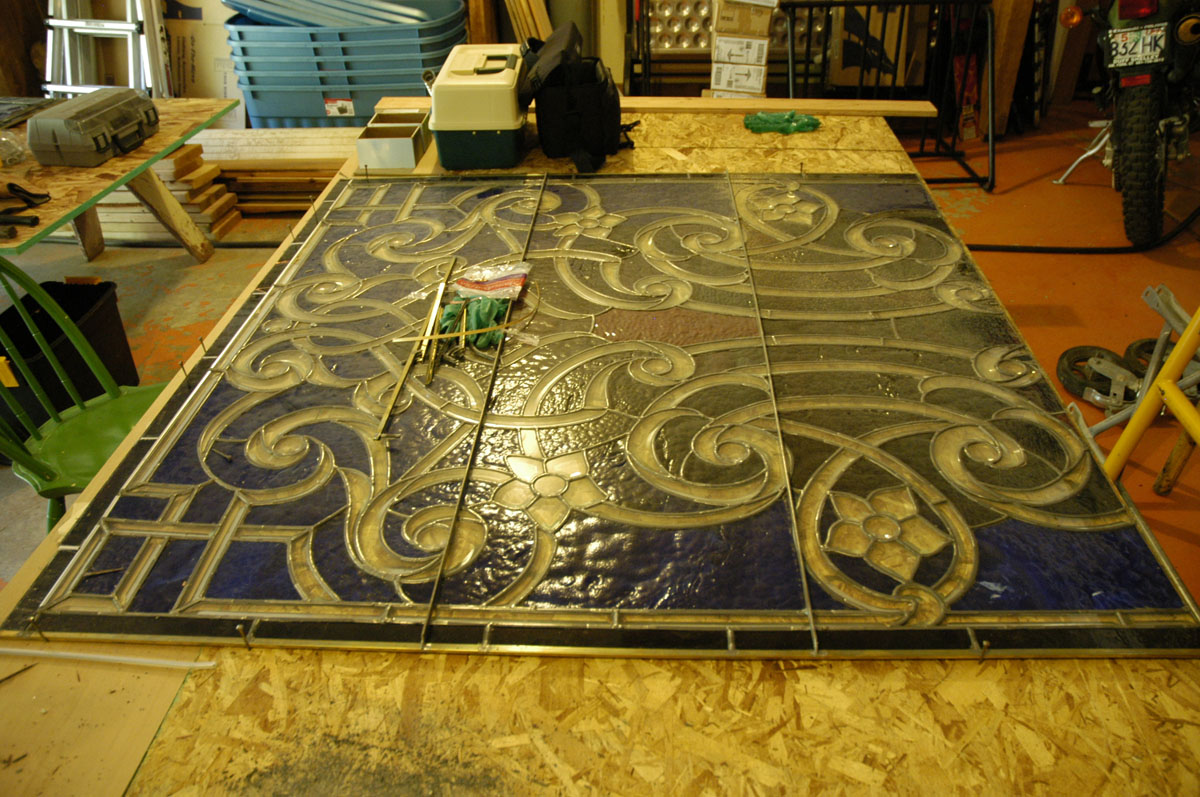 The windows measured approximately 4 ft. x 5 ft.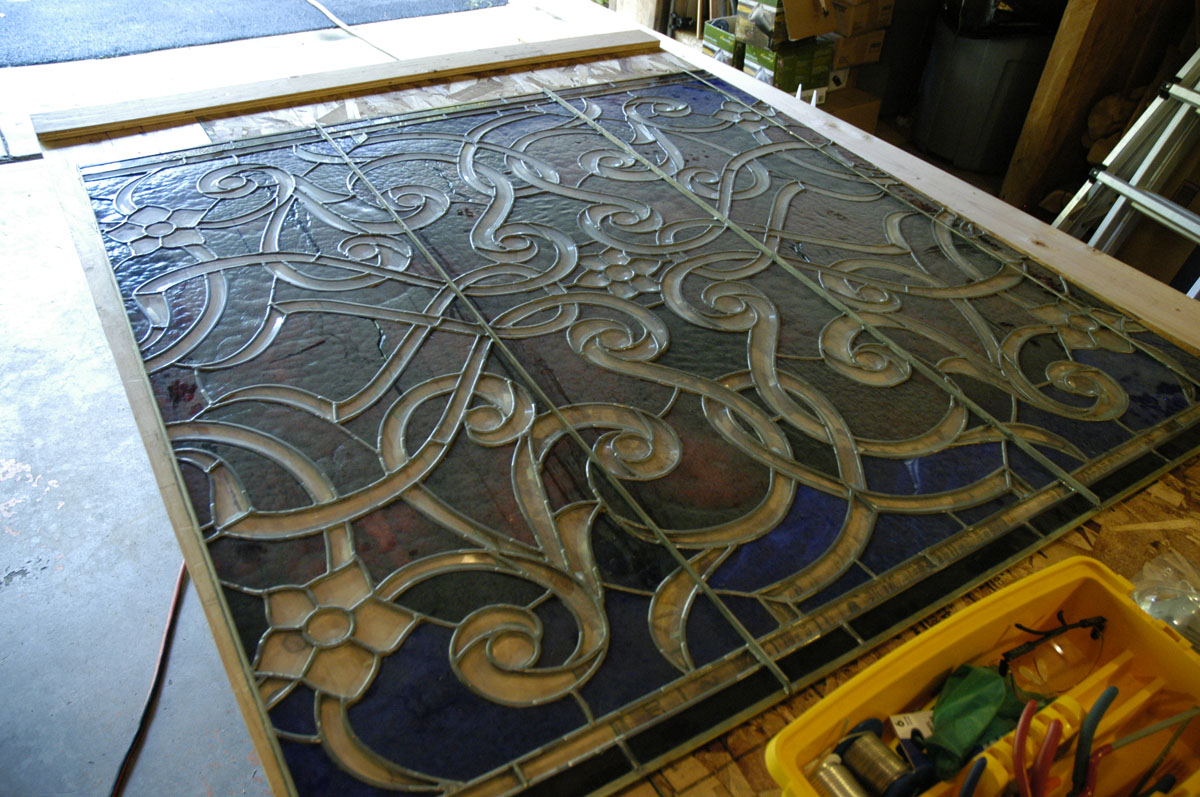 Notwithstanding the cleaning and repairs needed, the windows were in remarkably good condition for having served as skylights.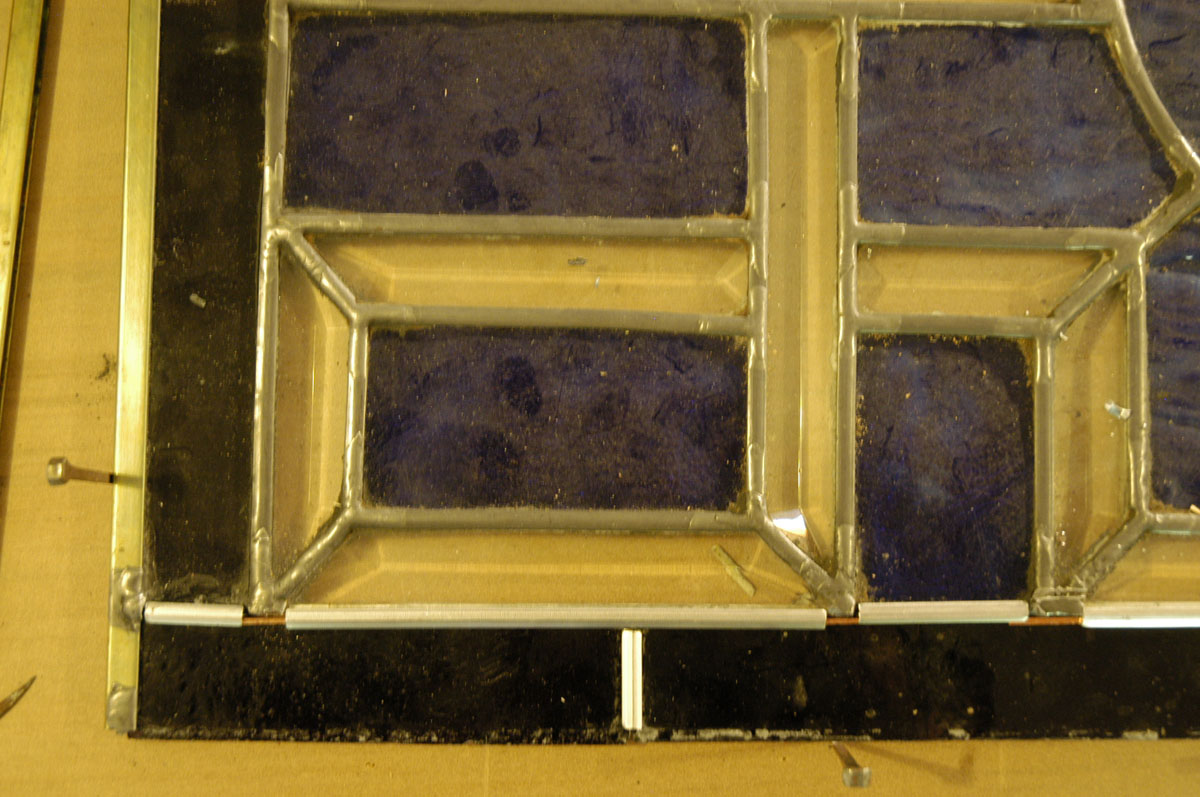 Owing to the overhead mounting of the windows, repairs required that bowing be addressed, in which some of the glass pieces had separated from the came. This corner of one of the windows is being refitted with came, which will be soldered into place and finished with a patena to blend with the older came.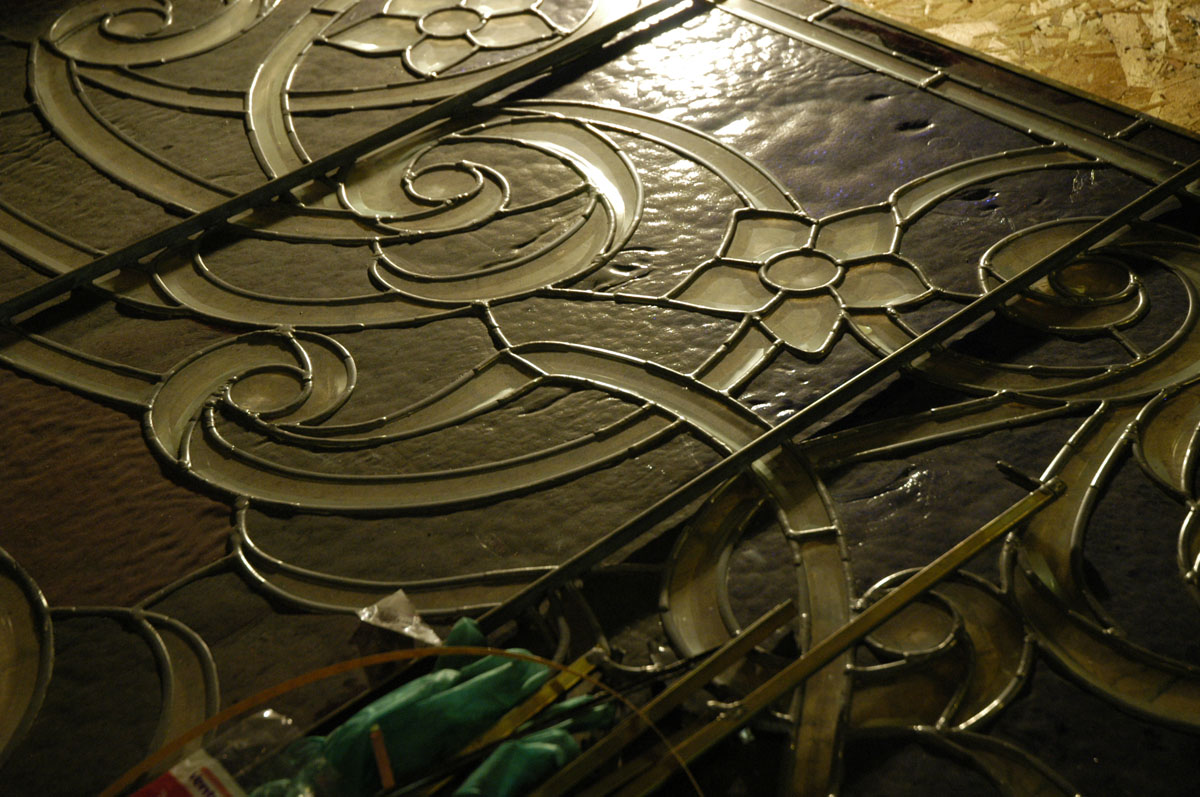 Saddle-bars were added to the windows to reinforce them against bowing.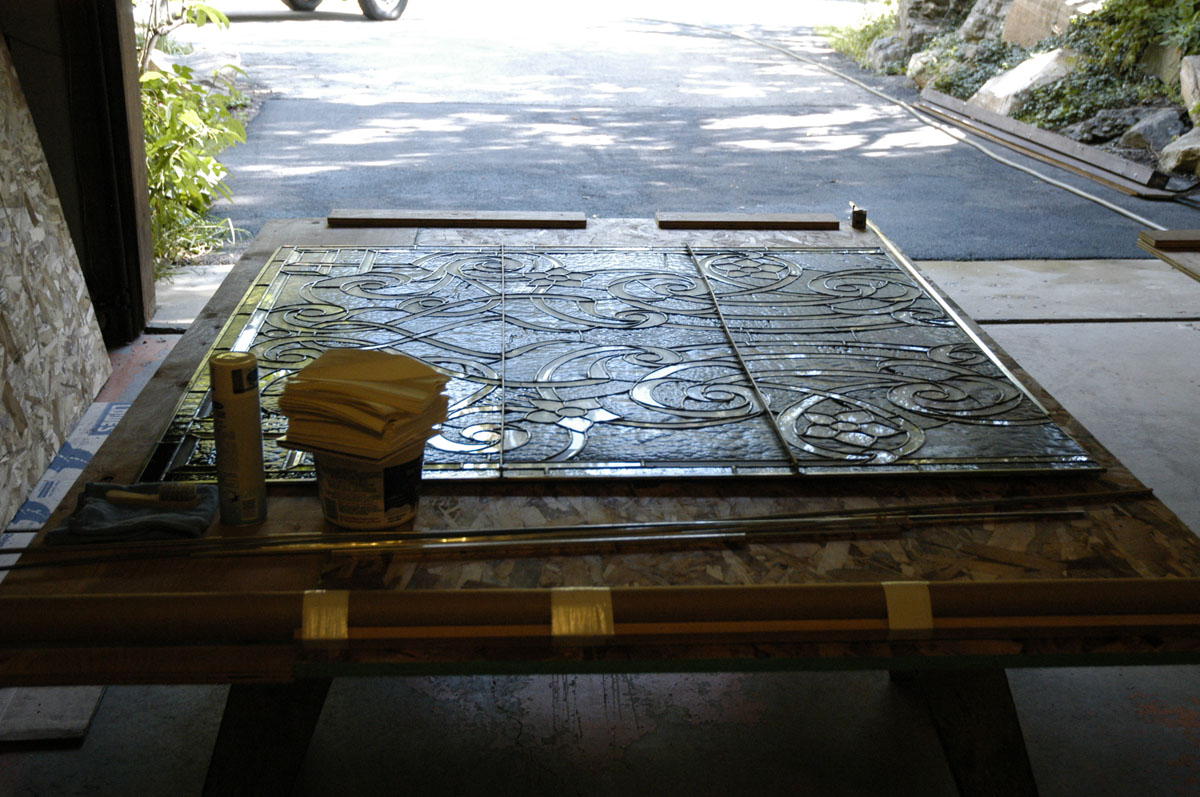 Cleaned.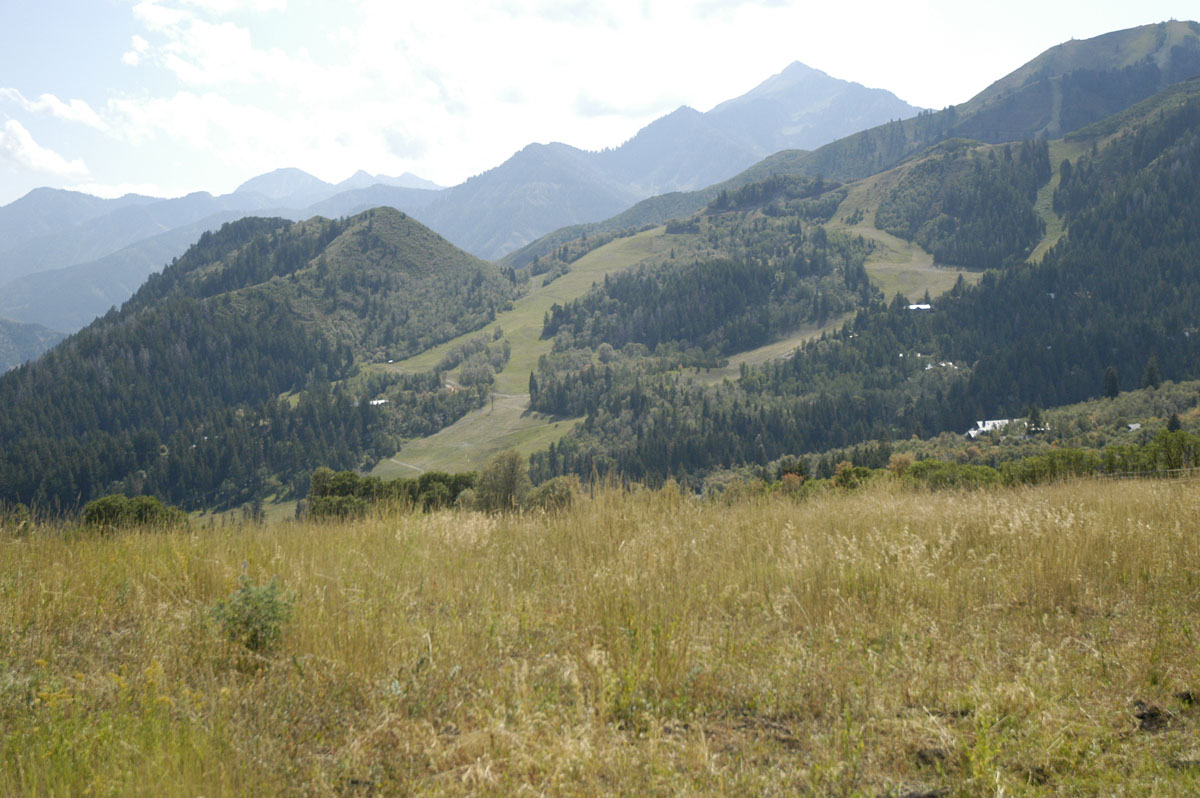 View from the residence: Ski runs at Sundance with Cascade and Provo Peaks beyond.
Tags: 2008, Project commentaries