New Issue of the Storybook Home Shipped - The Story of King Arthur and His Knights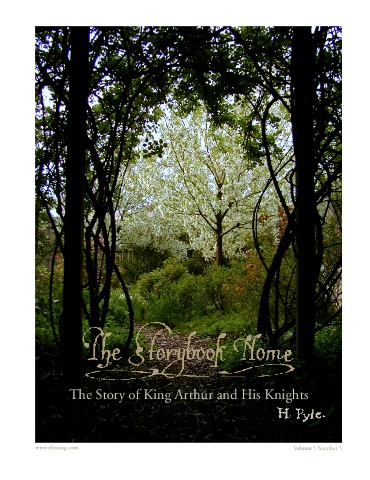 Vol. 5 No. 5 - The Story of King Arthur and His Knights
The
The Story of King Arthur and His Knights
issue of
The Storybook Home Journal
is now available from Al Young Studios. This issue features these regular sections:
Decorating - Alive With Joy And Beauty (1 page)
Hearth - Global History (2 pages)
Kitchen - As A Royal Knight (2 pages)
Music - Very Well Content For To Listen (3 pages)
Garden - In The Valley Of Delights (2 pages)
Workshops - Such Magic (2 pages)
Bookshelf - Howard Pyle (3 pages)
Lead - Happily Ever After (3 pages)
Attic - Living Richly Without Being Rich (2 pages)
Garret - The Indispensable Part (2 pages)
The Story of King Arthur and His Knights
is the 35
th
issue of the
Journal
, published bi-monthly since November 2000. All 34 previous issues remain in print and are available individually or in customer-defined groups directly from Al Young Studios.
These are the all products from Al Young Studios related to the works of Howard Pyle. They are for sale at www.alyoung.com, exclusive retail outlet for the artworks and publications of the Artists and Writers of Al Young Studios
Tags: Vol. 5 No. 5, 2005, News, The Storybook Home Journal issues