Bun Rabbit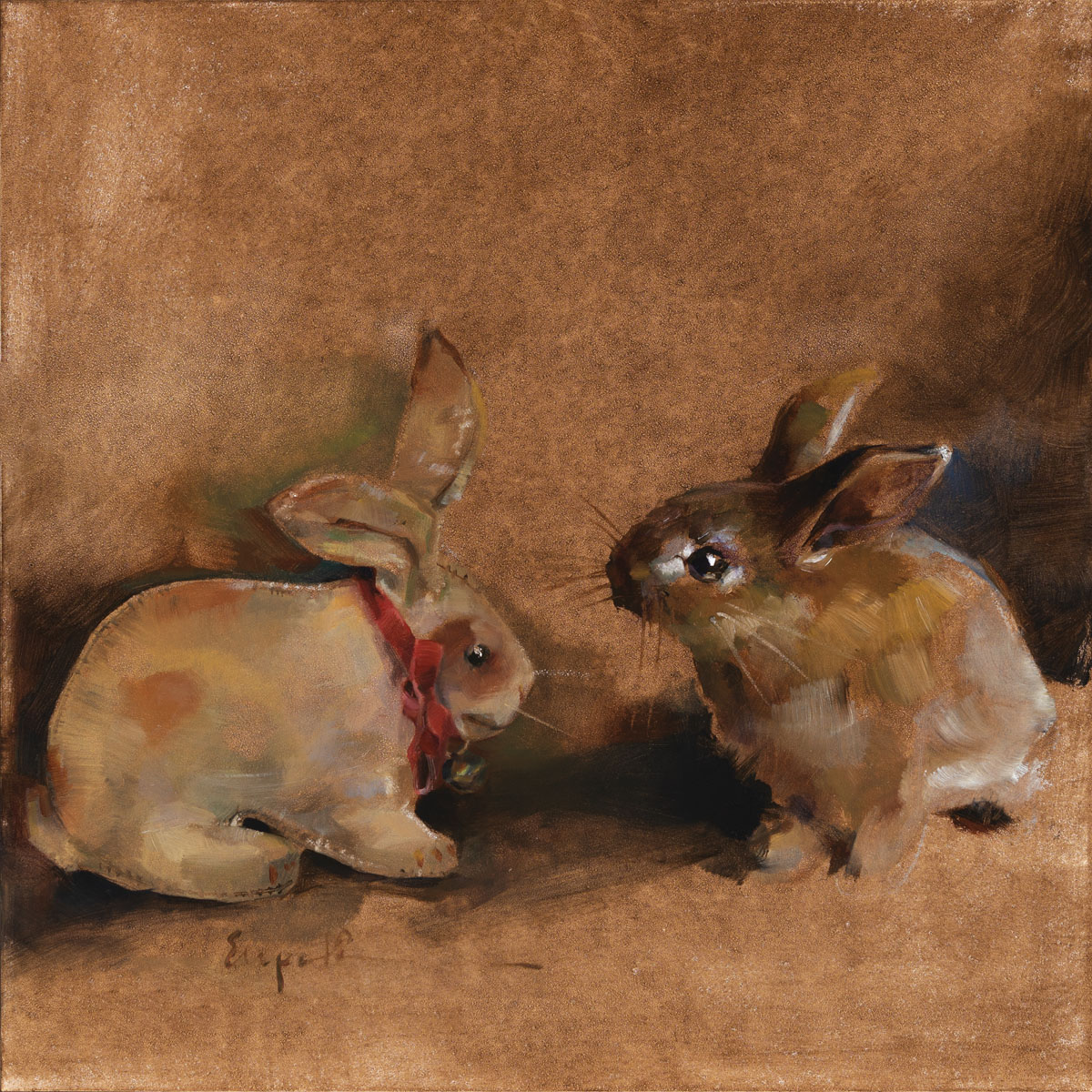 Bun Rabbit
Copyright © by Elspeth C. Young All Rights Reserved

by Elspeth C. Young, oil on panel, 2020
12 in. x 12 in.
This handmade, original oil painting was created by the artist in the studios at Ben Haven.
Purchase the original artwork
This original artwork is not for sale
Purchase open-edition print(s) of this artwork
No prints of this artwork are available
You will need the number of this artwork to request a license
No commentary is currently available
Artist's commentary about the painting
Elspeth created this painting for the
2020 Christmas issue of The Storybook Home Journal
, which featured
The Life and Adventures of Santa Claus
by L. Frank Baum. "
Little Bun Rabbit
was the last story written by Frank Baum.
Tags: 2021, Oil paintings and prints