Lunta jo Vanoe (Lunta and Vanoe)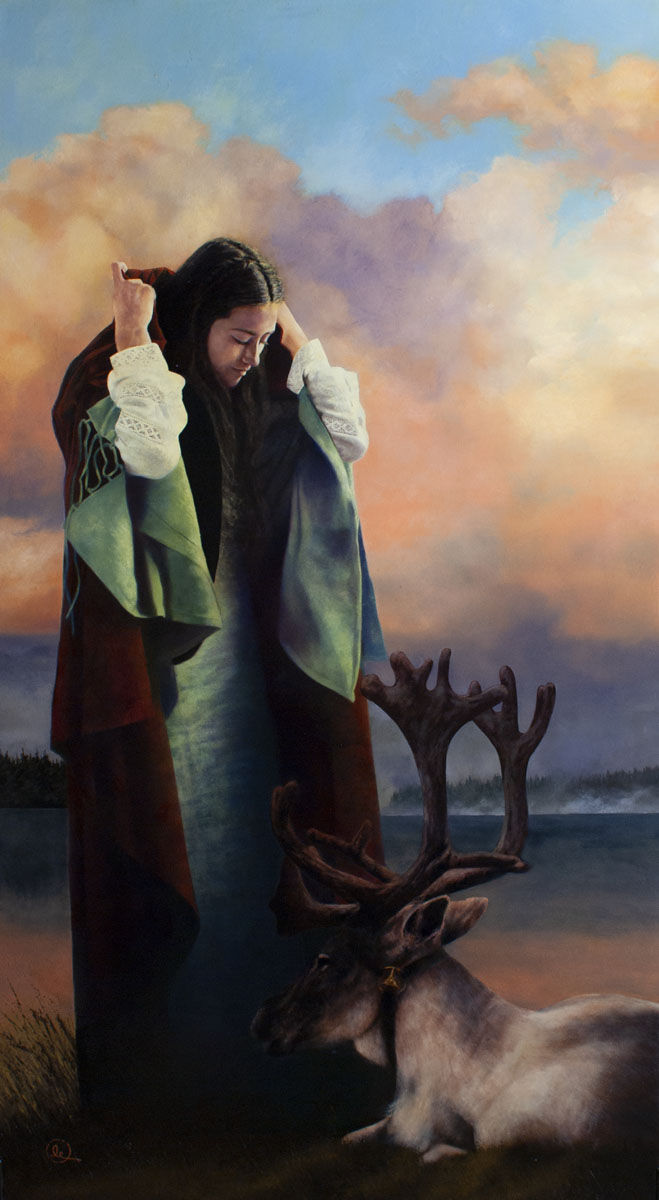 Lunta jo Vanoe
(Lunta and Vanoe)
Copyright © by Al R. Young All Rights Reserved

by Al R. Young, oil on panel, 2021
36 in. x 64.5 in.
This handmade, original oil painting was created by the artist in the studios at Ben Haven.
It is part of The Isles of Rune Project, an ongoing creative endeavor of the Artists of Al Young Studios.
Read more . . .
Purchase the original artwork
This original artwork is not for sale
Purchase open-edition print(s) of this artwork
No prints of this artwork are available
You will need the number of this artwork to request a license
Find out about the creation of this handmade artwork
Behind the title of the painting
This painting was created as part of the
Isles of Rune Project
. The characters portrayed are featured in
The Song of Lunta
, a story about the coming of winter and the meaning of snow. Vanoe is the lord of the reindeer, whose life is saved by Lunta.
The title of the painting is presented in both Ainamarian and English. Ainamaria is the constructed language created by Al R. Young as part of the legendary from which derive the original artworks and stories belonging to the Isles of Rune.
Lunta
, a Finnish word for
snow
, is the name of the woman.
Lunta
is also the word for
snow
in Ainamarian.
Vanoe
, the name of the reindeer, is an Ainarmarian adjective signifying
wise
or
one who is wise
as in
im shto oten vanoe
.
Read more ...