Illustration: Go Forth To Meet The Bridegroom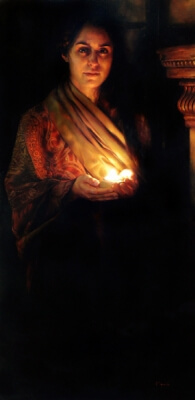 Go Forth To Meet The Bridegroom (A Wise Virgin) by Elspeth Young
Oil on panel, 2011
Copyright © by Elspeth Young All Rights Reserved
High-resolution digital copies are available from the Studios for use as illustrations. Use the serial number—appearing below the thumbnail—in requesting permission from the Studios (see links at the bottom of this page for detail).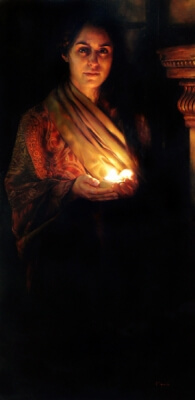 3.64.0350.000
The correct form of attribution when publishing an image is specified in the license agreement issued to the publisher by Al Young Studios.
The original image is available for sale, please contact us for details. License to use or reproduce the image is also available.
Tags: Go Forth To Meet The Bridegroom, 2011, People and Stories of the Bible