Illustration: Ancient Palestine, Map No. 1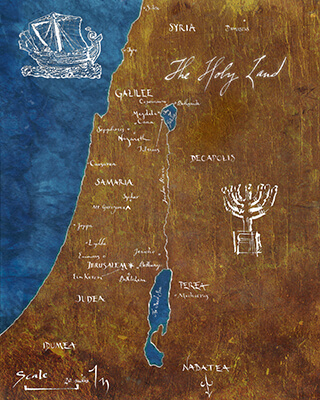 Ancient Palestine, Map No. 1 by Tanner M. Young
Pen and ink on paper with digital background, 2014
Copyright © by Tanner M. Young All Rights Reserved
High-resolution digital copies are available from the Studios for use as illustrations. Use the serial number—appearing below the thumbnail—in requesting permission from the Studios (see links at the bottom of this page for detail).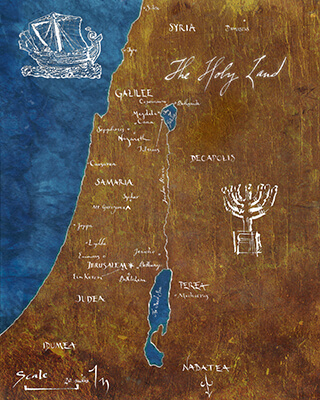 3.67.0005.001
The correct form of attribution when publishing an image is specified in the license agreement issued to the publisher by Al Young Studios.
Neither prints of this image nor the original are for sale.
Tags: 2014, Maps of Bible Lands