Panel-support accessory for A-frame easel
The panel-support accessory shown in the following photographs enables the A-frame easel to accommodate a greater diversity of painting-support sizes, and is better adapted to Elspeth's needs.
The framework is 40 3/8 in. wide and 94 7/8 in. tall. It is made almost entirely of alder, milled in the Studios' shop. The arms by which C-clamps secure the framework to the original A-frame easel, are 30 in. long. The ends of the arms at the C-clamps are free of the original easel, which provides maximum flexibility in positioning the framework. The lowest horizontal member is positioned to allow the artist, while seated on a barstool and painting on a small support, to get as close to the support as possible. Of course, for tall paintings, the support itself precludes sitting with one's knees tucked under the edge of the support.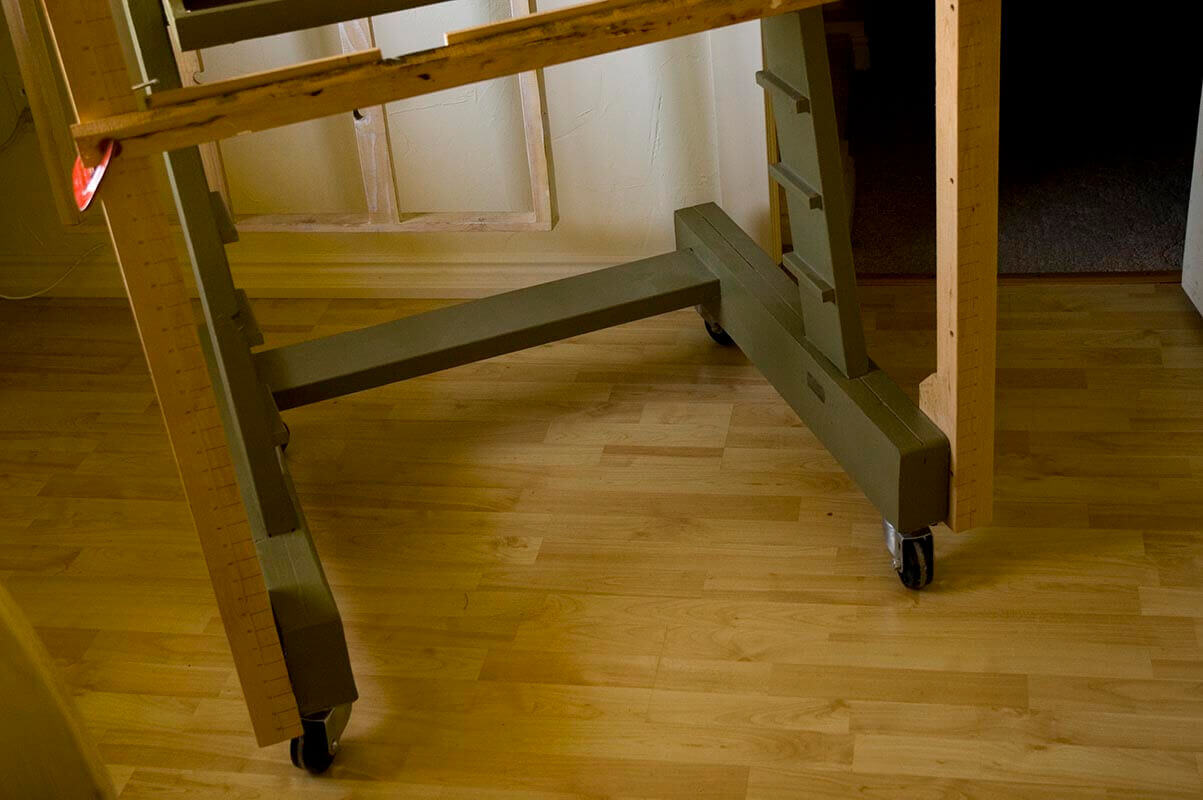 The bottom of each leg of the framework is secured to each runner at the base of the A-frame easel, by means of a bolt, so that the framework swings freely. Each bolt is mounted on the outer surface of each upright so that the head of the bolt, along with a washer) holds the upright in place against the runner.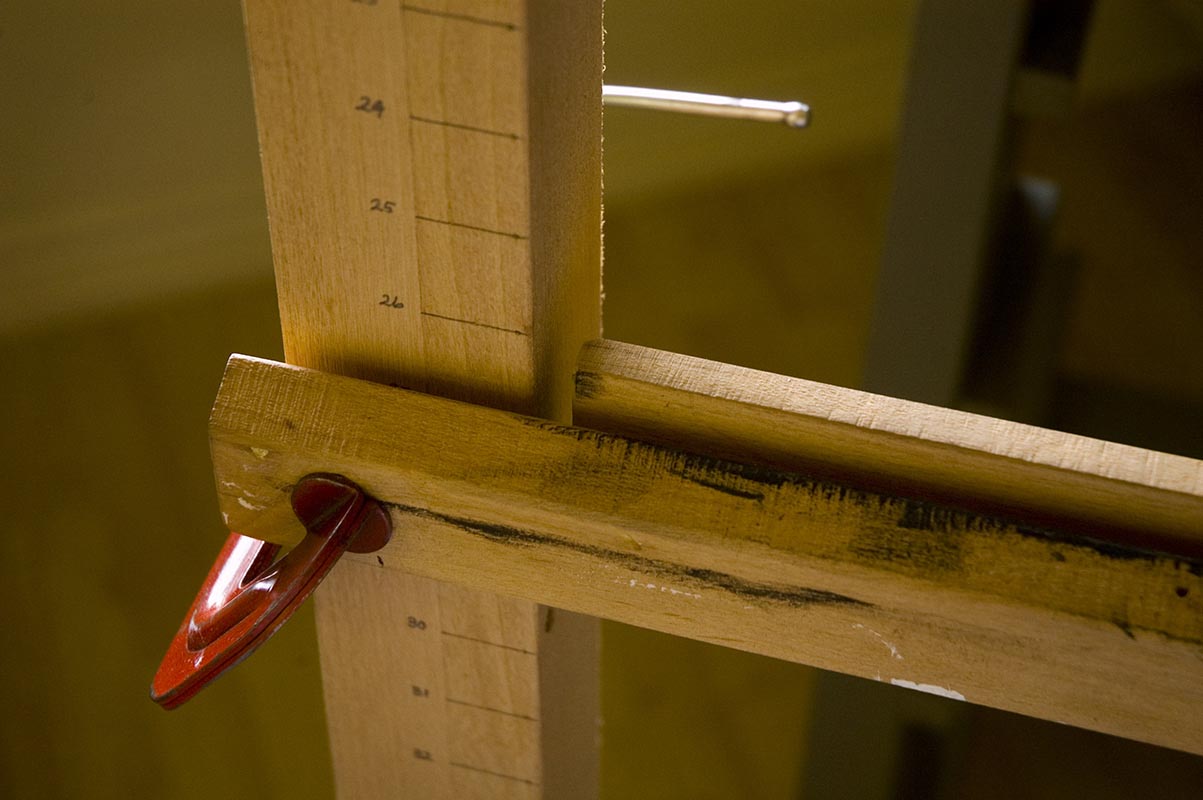 The ledge, on which the painting-support rests, clamps to the upright sides of the framework. The gauge marked on each upright greatly simplifies the task of ensuring that the ledge is level. The face of the ledge is beveled to accommodate brush-holding while painting near the ledge, and the back of the ledge is provided with stops, mounted to the back of the ledge to keep the painting-support from slipping out of the dado along the top of the ledge.