A whimsical facade for a craft room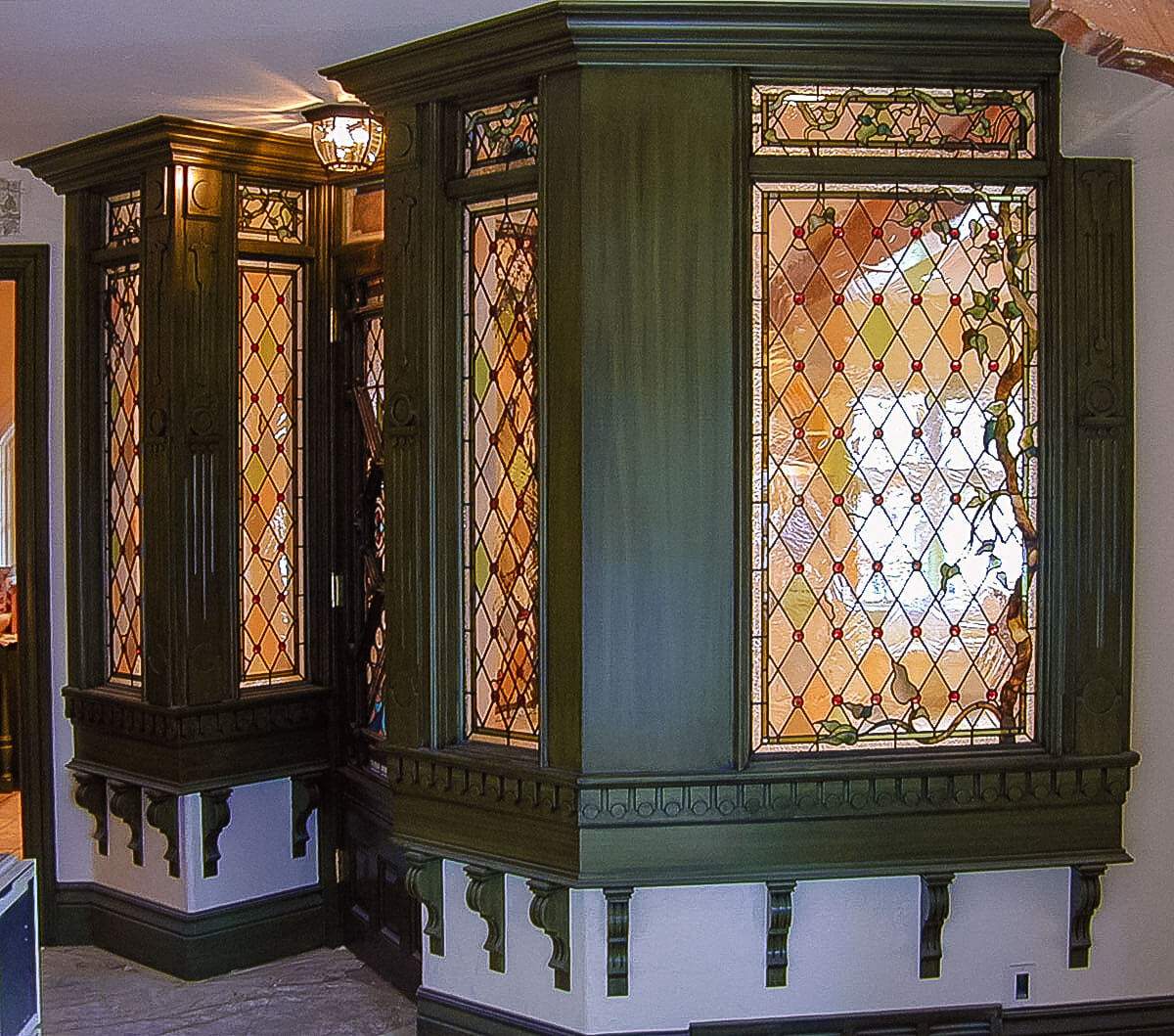 Al designed the woodwork of this interior room-facade and he and Ashton created it. Elspeth and Nancy designed
the mural and decorative painting, and Elspeth painted the mural with some help from Al.
The stained glass windows were created by Tom Holdman.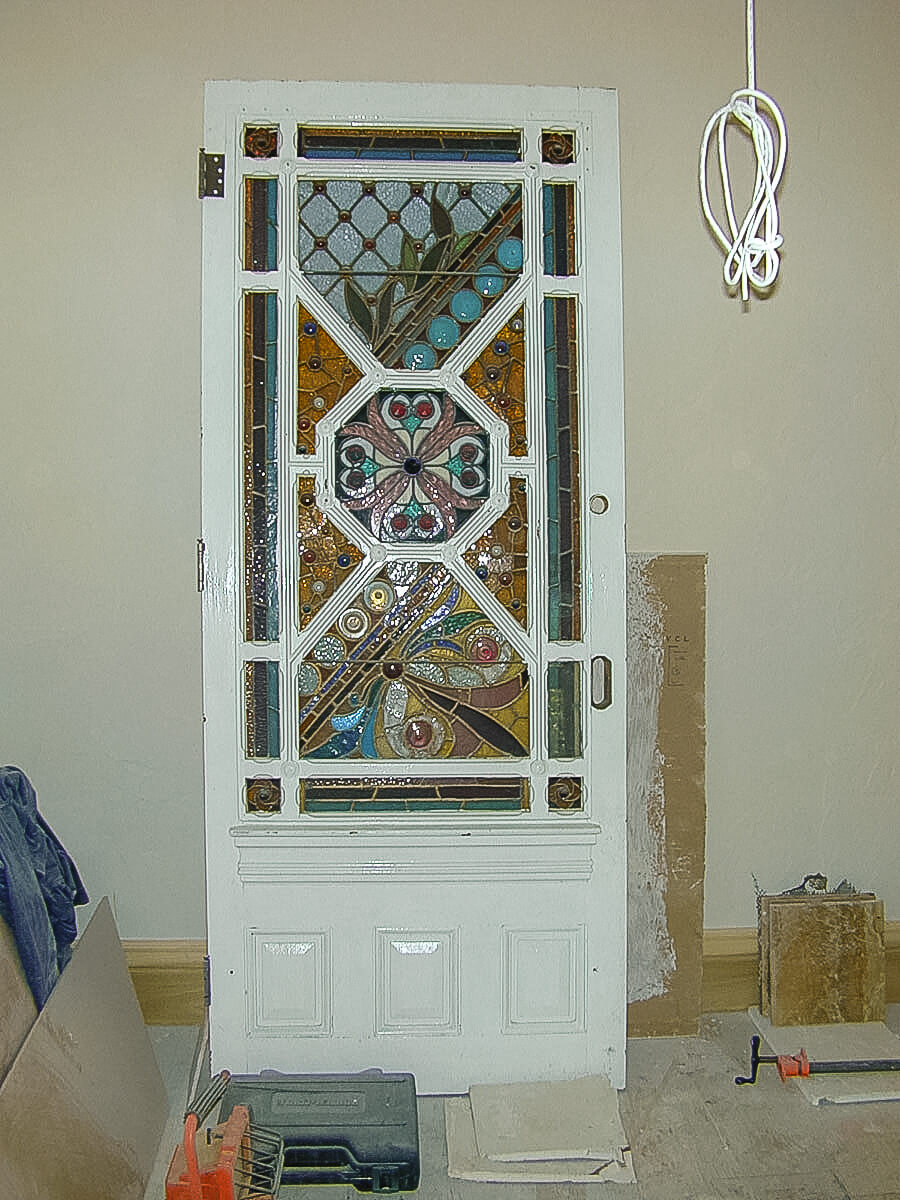 In addition to the stained glass already installed in the windows, the Studios' design for the facade needed to take into
account the leaded glass of a salvage door purchased by the project's chief interior designer.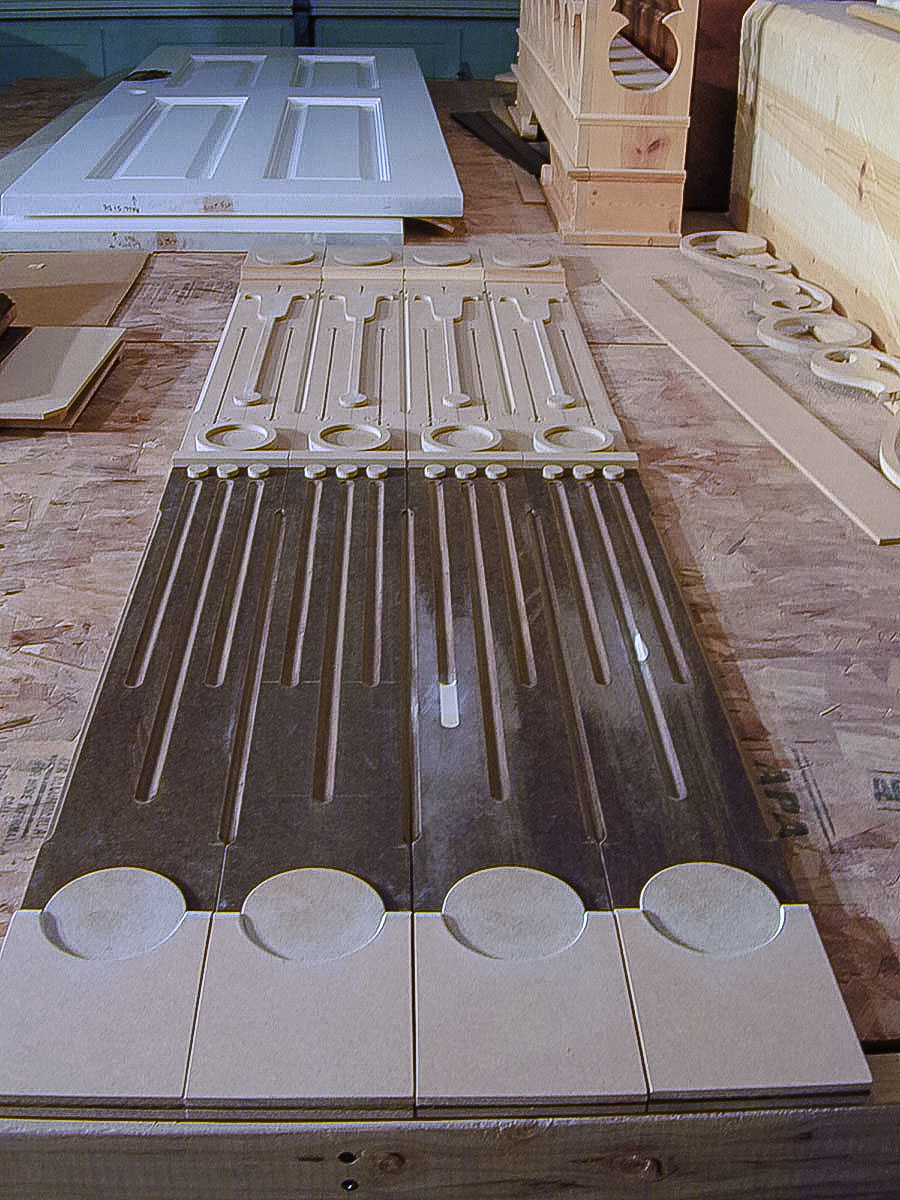 Al designed, created, and assembled the cutwork for these pilasters. Ashton routed the fluting.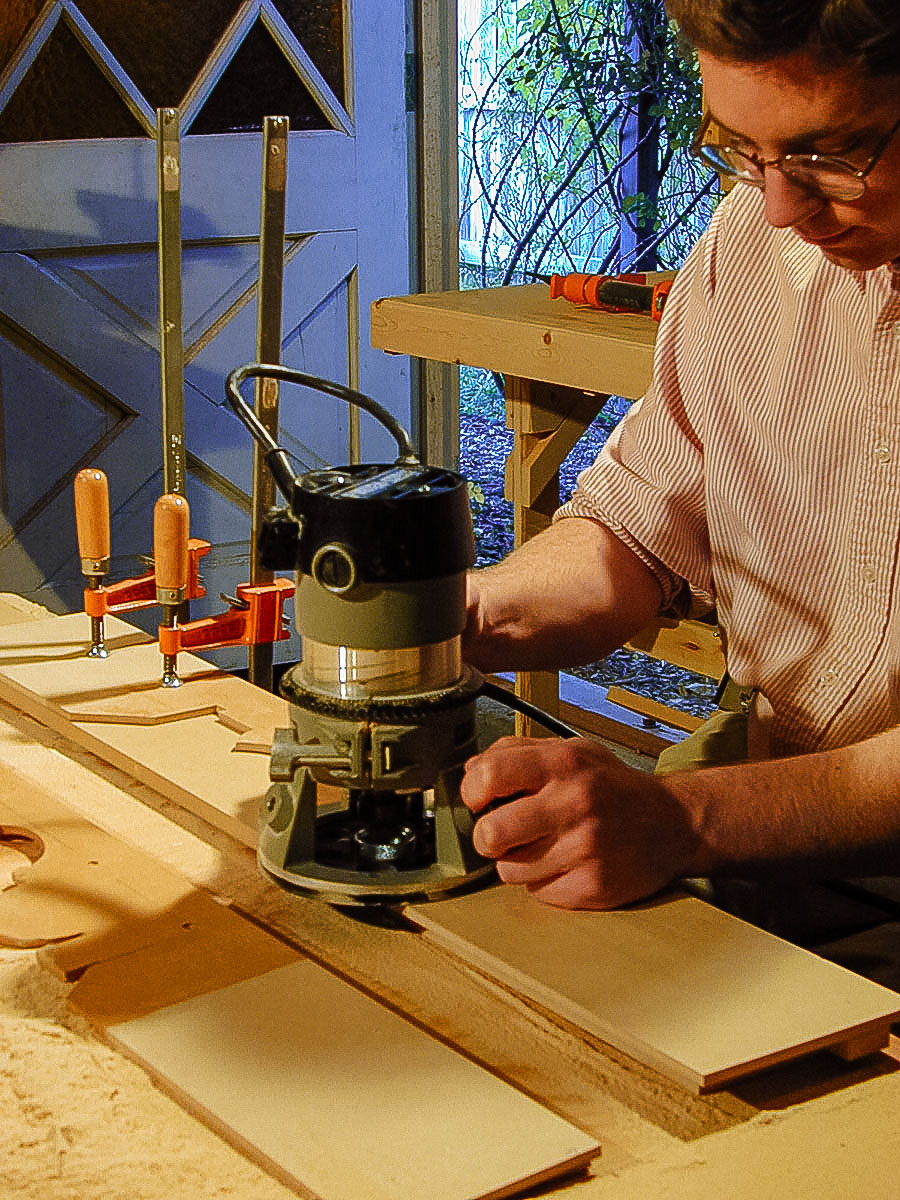 Ashton is setting up the jig he designed and used to create the corbels.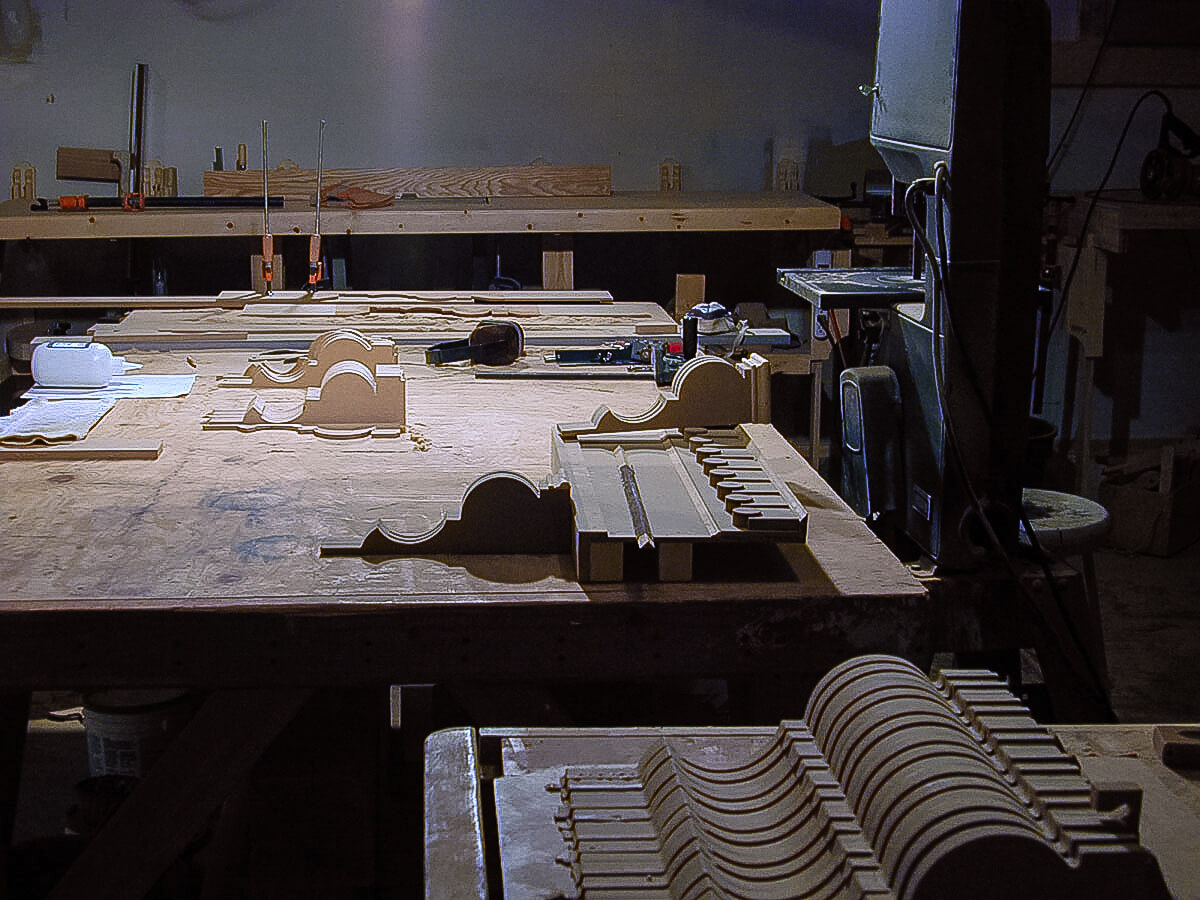 Corbels, designed by Al and routed by Ashton, are being glued in the shop.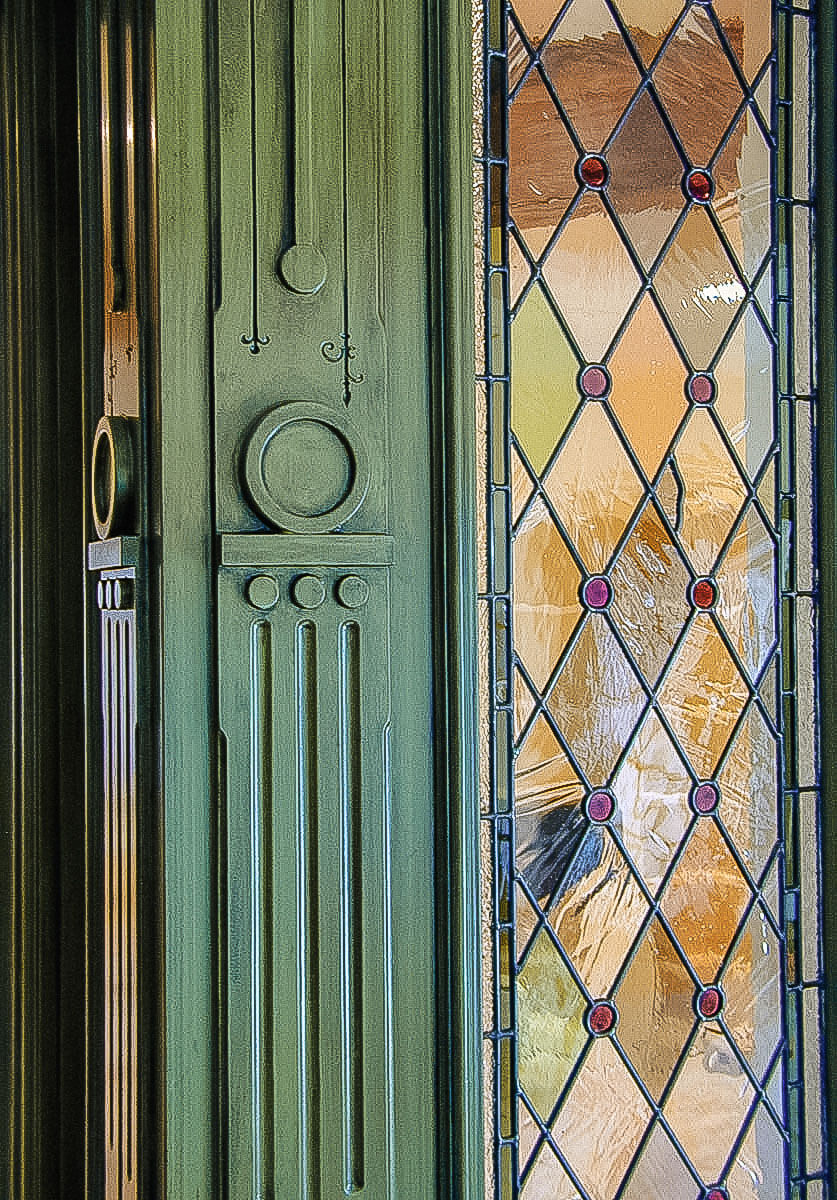 The pilasters and other woodwork were antiqued to accentuate the design.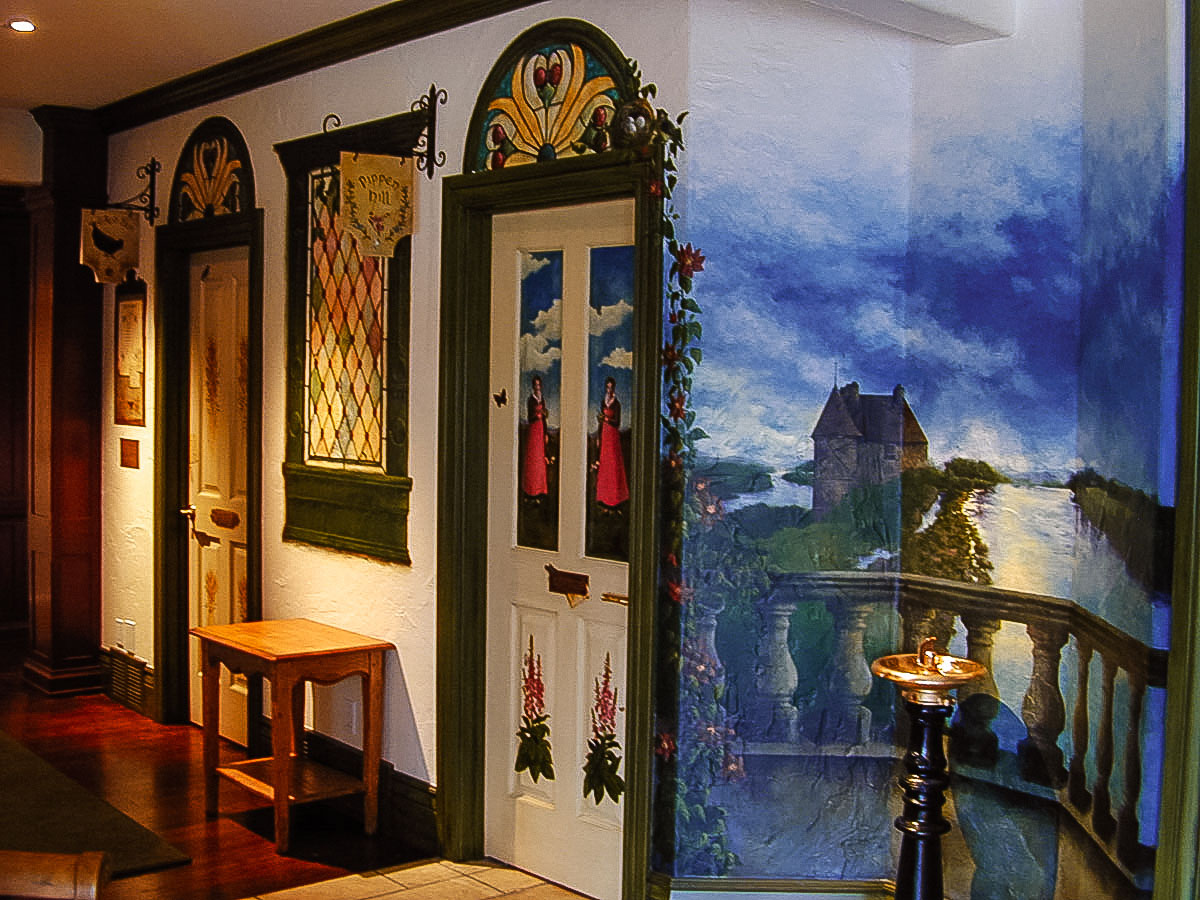 A mural, signage, and trompe l'oeil add whimsy to an otherwise utilitarian space.
visit the overview page for the
cascade project
Tags: 2003, Project commentaries, Restoration and remodeling