A botanical tracery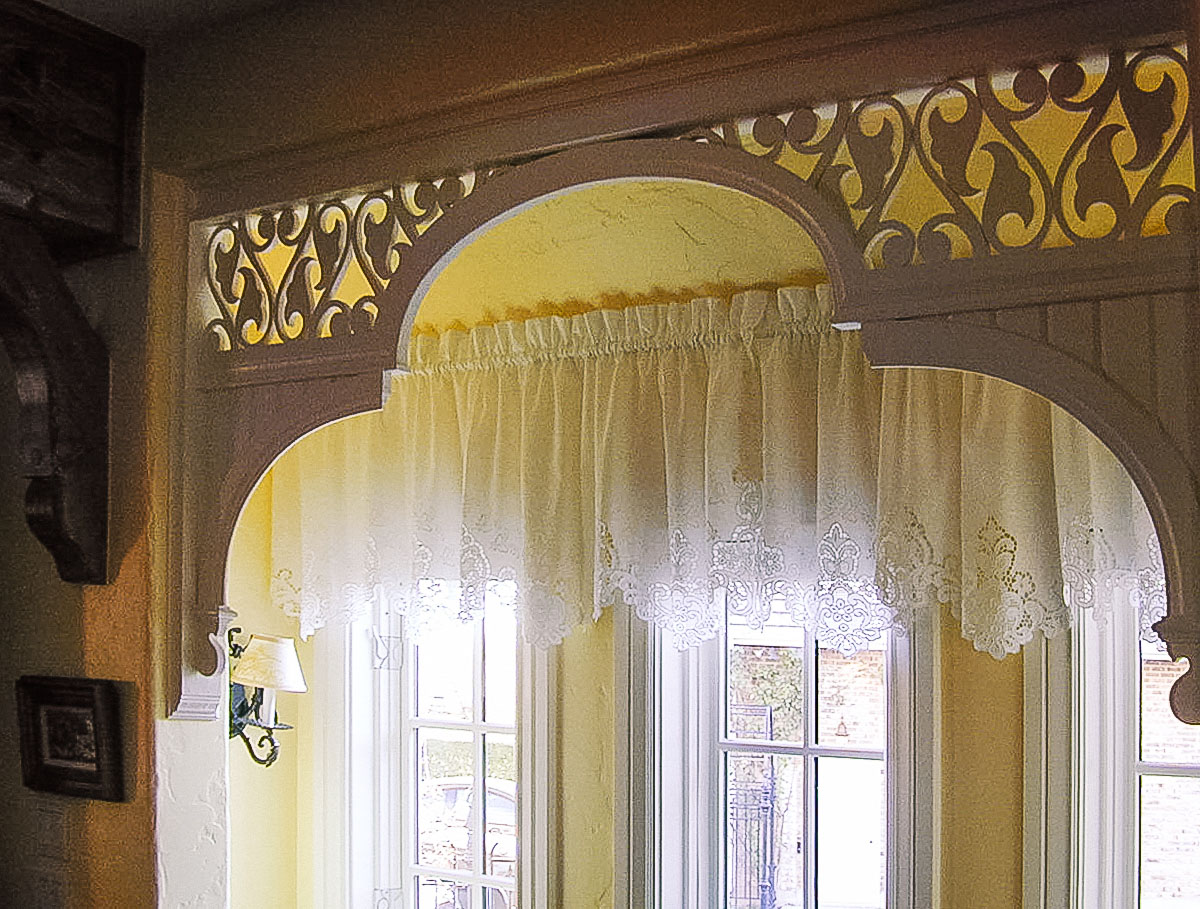 Two screens of botanical tracery were created for the Cascade Project. One, shown here, accents a bay window. The other,
shown below, accents the entrance to a flight of stairs. Al designed and fabricated the prototype for the feature.
Ashton built them.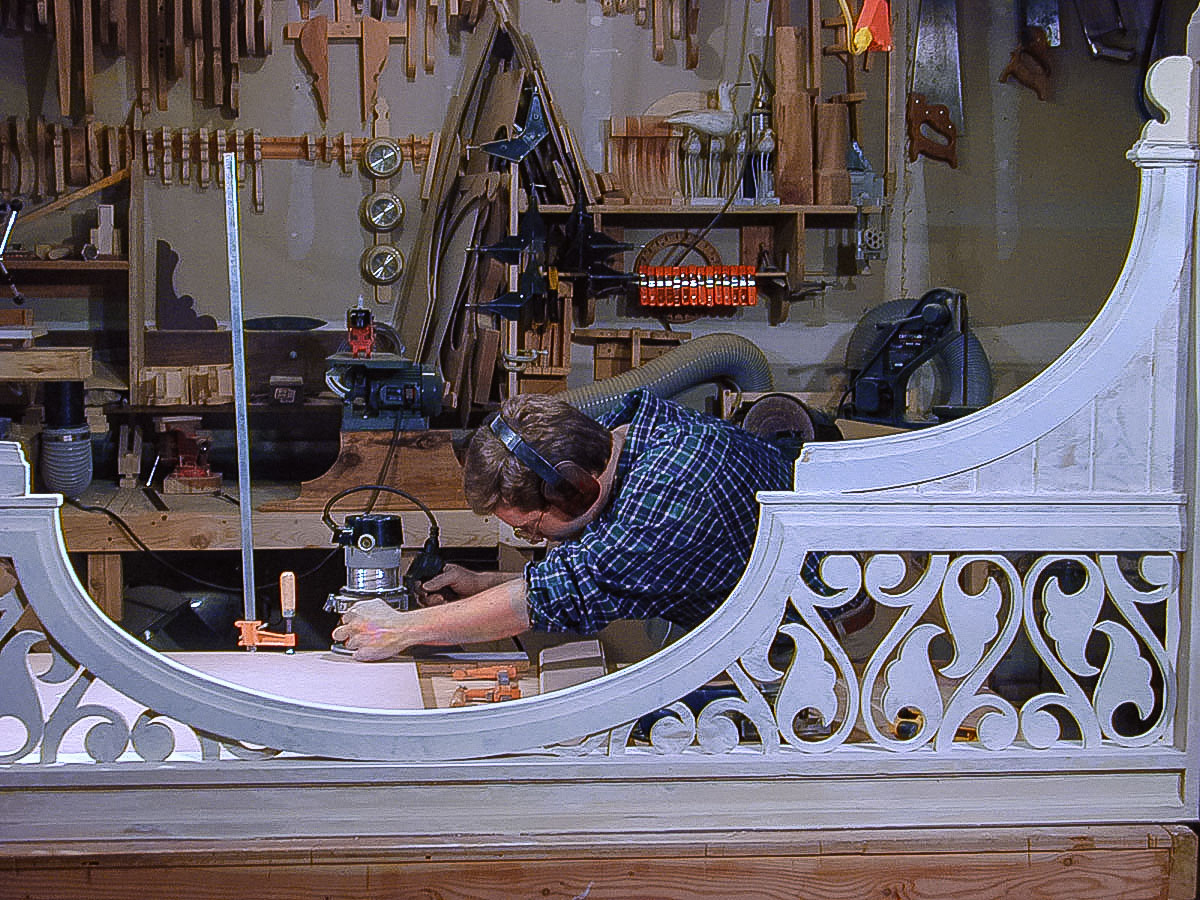 Ashton uses a router and jig to replicate the botanical pattern of the cutwork.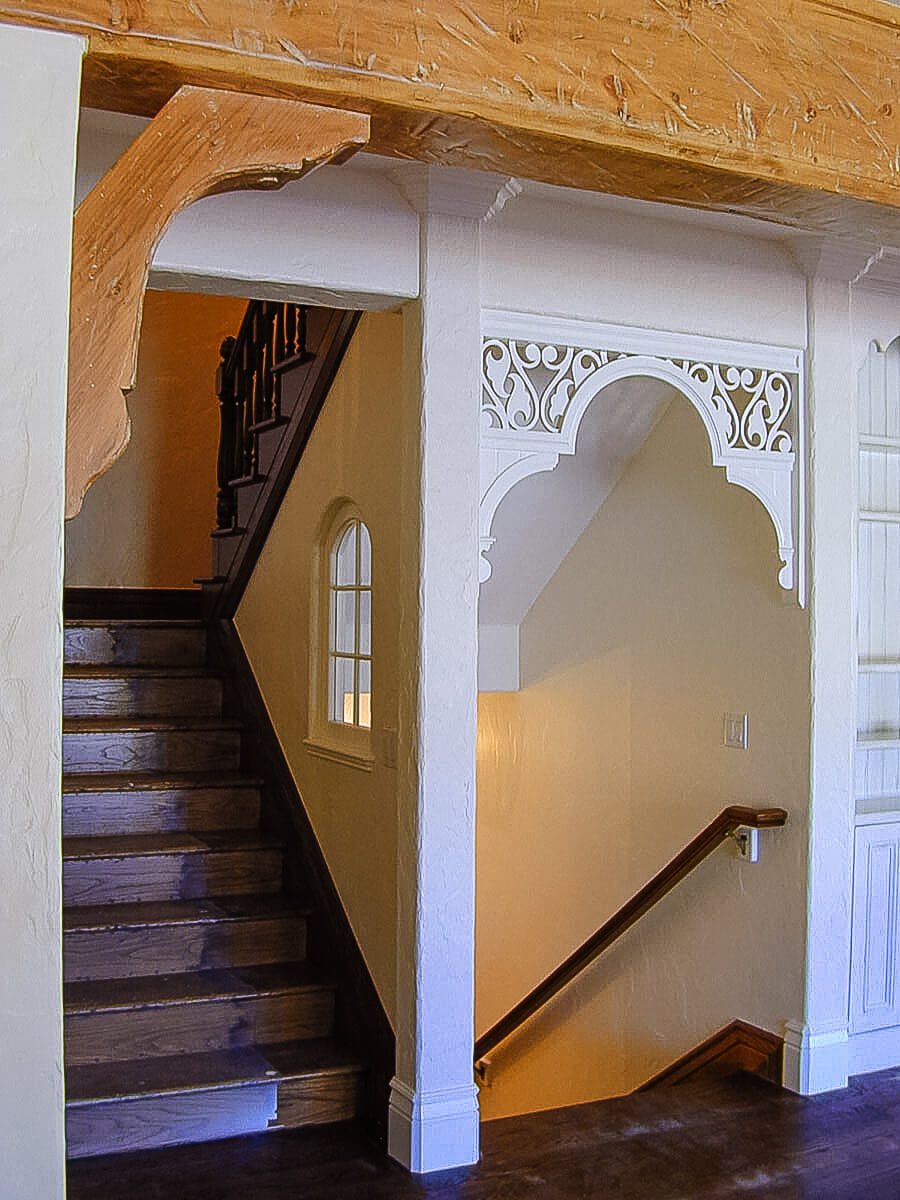 The completed tracery above the basement stairs.
visit the overview page for the
cascade project
Tags: 2003, Project commentaries, Restoration and remodeling