Happy May Day
While men cultivate flowers below, God cultivates flowers above;
He takes charge of the parterres in the heavens . . .
~Henry David Thoreau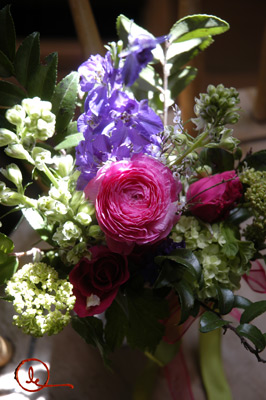 Our valiant and anonymous May Day phantom sent another luscious bouquet yesterday, and our sole means of thanks is to share their beauty with all of you.

A happy and flower-filled May (of both the garden and heavenly variety) to all you from all of us at The Storybook Home Journal!
Tags: 2012, Floral arrangements, Flowers and garden, Holidays