Catching up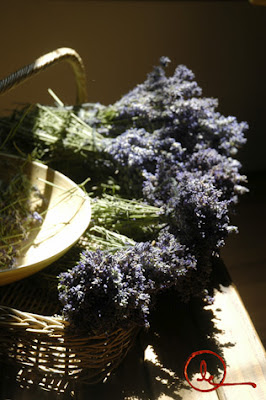 Photographs by Elspeth Young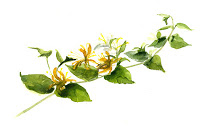 Though it's a month since
the most recent issue of The Storybook Home Journal, Our Mutual Friend
, wended its way through the US Posts, it's been way too long since we caught up posting
sans
that venerable institution, so here's what we hope will present a reasonably creditable reparation.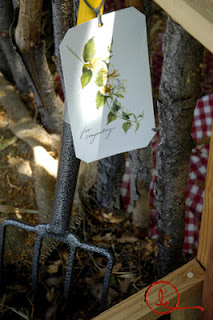 We didn't have space to include Elspeth's water-colored label that we used in our own version of clearing Old John Harmon's mounds, so we send it in its easy-to-download form here for anyone's personal use--whether gardening is involved or not. Simply click on the thumbnail for the full-sized label.
The compost bins featured in the most recent
Workshops
article,and pictured here, are functioning marvelously by-the-way, and we've already gotten some gorgeous, black, crumbly stuff from them to improve the soil in which we've planted the irresistible marked-down plants that keep following us home almost as dependably as fruit and vegetables from roadside market stands.
Early July means two of the sweetest tasks of summer: harvesting lavender and picking apricots, so we've been bunching lavender, creating sachets, luxuriating in fresh apricots, baking apricot cakes and tarts and filling the freezer with all of the apricots that didn't get devoured as soon as they hit the kitchen. The too-far-gone lavender gets strewn on garden paths so that the fresh scent continues to welcome us as we weed, water or prune.
The overripe apricots, however, become the kind of rich preserves featured in
last autumn's journal, Anne at School
, and "Davy's Cake" from the same issue is also quick and scrumptious when made with apricots or the cherries that are the next fruit in line from the orchards in our area.
Tags: Vol. 12 No. 4, 2012, Beauty and home, Floral arrangements, Flowers and garden, Recipes by Nancy Young