How to prevent stencil bleeds
Preventing paint-bleeds when using a stencil is almost always a problem and there are almost as many recommendations for dealing with it. The following method suited the parameters of our particular
project
, which included such considerations as paint viscosity, under-layer absorption, the line quality of the image to be sprayed, the scale of the image, and the time available for completing the work.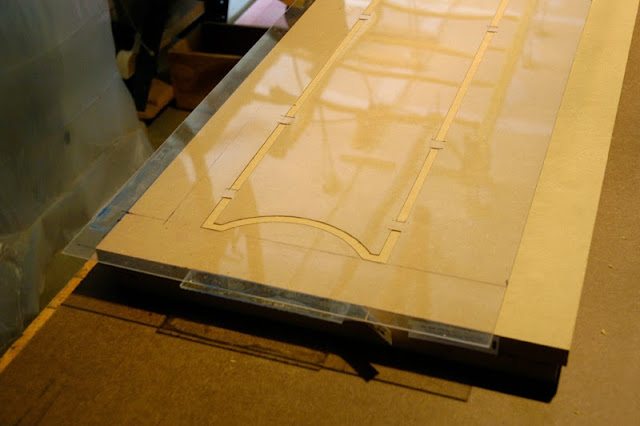 At the outset, we chose to cut the stencil from .030 polished vinyl. Cuts were made with a utility knife (care being taken to ensure as clean and sharp an under-edge in the cut as possible).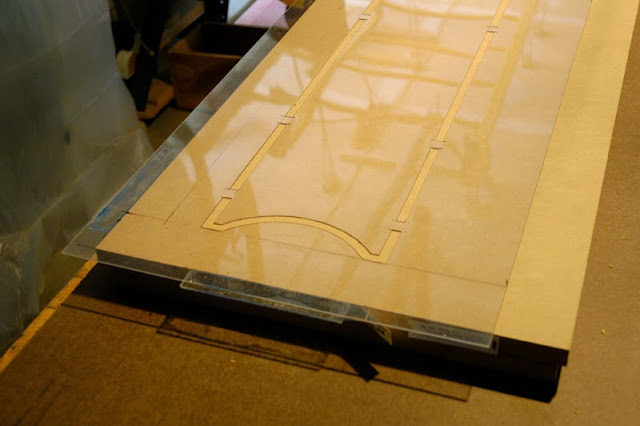 For the purpose of applying pressure to the stencil (when in use) as uniformly as possible, we then cut from 5/8-in. MDF a hand-press, wherein the pattern matching that of the stencil was also cut, but cut about an eighth of an inch wider (in each direction) than the pattern in the stencil. This kept excess paint from accumulating at the pattern-edge incised in the stencil--allowing the paint to accumulate back from the pattern's edge. The stencil was wiped clean after each application.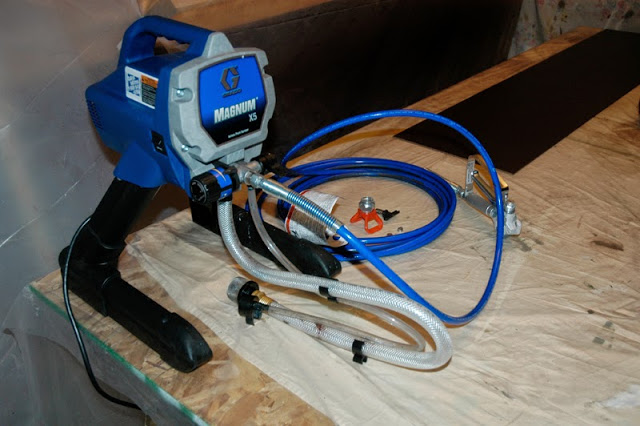 The sprayer we used.
The following series of photos shows the main steps in using the stencil and hand-press. This methodology served well enough that we would employ it again, were the parameters of the project sufficiently similar.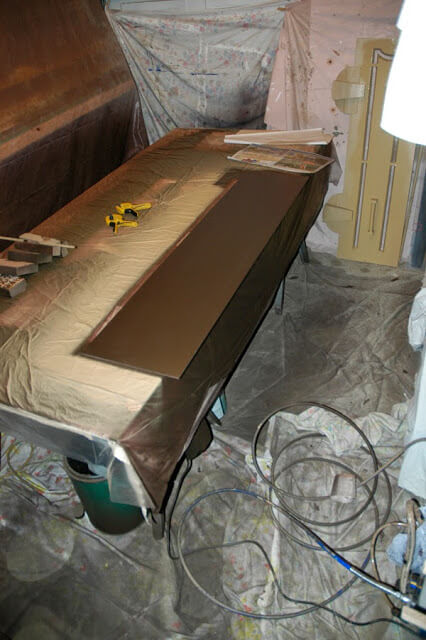 An ornamental panel, coated with two applications of latex interior paint, is placed on the edge of the workbench in the spray tent.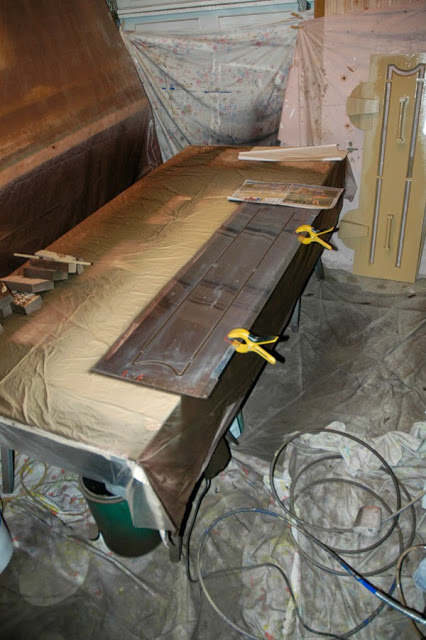 Grip-clamps are used to hold the stencil in position.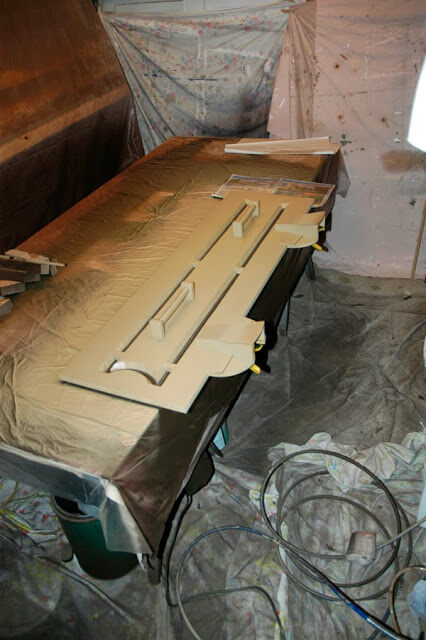 The hand-press is put in place. Hand-holds provide for direct pressure and convenience in pressing the stencil against the surface of the prepared panel. Clamp masks built into the stencil simply protect the clamps from paint accumulation.
Tags: 2013, Tips and techniques, Tools supplies and operations