Al Young Studios cannot make or sell any prints of this work at this time. Read more...
And the daughter of Pharaoh came down to wash herself at the river...and when she saw the ark among the flags, she sent her maid to fetch it. And when she had opened it, she saw the child; and behold, the babe wept. And she had compassion on him, and said, This is one of the Hebrews' children...and he became her son. And she called his name Moses: and she said, Because I drew him out of the water.
Exodus 2:5-10
The story behind She Had Compassion
This painting is a tribute to courage and compassion. It features a princess of Egypt, who was willing to ignore Pharaoh's edict (see Exodus 1:22) in order to save a life—and, consequently, an entire people.

Seemingly, no one is watching as the infant reaches toward her reaching hands. For all she knew, she was acting in absolute obscurity. And if anyone besides her maid-servants were watching, her position of privilege and power might seem to preclude accountability for her actions, particularly in view of the low status from which the infant evidently came. The princess had no idea who the infant was, what he might become, or how the story would end. Nevertheless, she had compassion in such circumstances, and changed the entire world as a result. It is always thus with solitary moments, when it seems that no one is watching, that no one cares, that no one will be hurt, that no one will know. Truly, in the words of Jude: And of some have compassion, making a difference (Jude 1:22).
Symbolism in She Had Compassion
The identity of this daughter of Pharoah is unknown, but the costuming of the figure is based on ancient Egyptian depictions of princesses and royalty in the court of Pharoah. Her crown is a circlet loosely based on a gold filet crown belonging to the Nubian princess, Khnumet, and features a lotus blossom motif (an ancient Egyptian symbol for birth), as well as lapus lazuli gems (the color symbolizing the tribe of Levi in priestly garments—see Exodus 28). The surcote (robe) she wears is typical of the era in both design and pattern. The colors of the robe's design are based on wall paintings from Queen Nefertari, as well as the diadems of King Tut's crown jewels. Her tightly wound spiral curls are also characteristic of the intricate wigs common at the time.

The setting for the painting is based on the wonders of the Nile River. The reeds (translated flags in the KJV) are the common reed (Phragmites australis) and reed mace (genus Typha) among which scholars believe she discovered Jochebed's hand-woven basket. The basket itself is made from the locally native papyrus plant whose weave was inspired by the ancient boat baskets of Vietnam. The small blue dragonfly (Orthetrum chrysostigma) at the lower left of the reed mace is native to Egypt.
Copyright and terms of use
© By Intellectual Reserve, Inc. You may not print, copy, or reproduce this artwork or make derivative works from it without the prior written consent of the copyright holder.
Al Young Studios cannot make or sell any prints of this artwork at this time. Read more...
From the Newsroom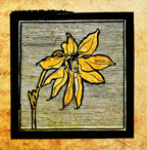 Custom framing services for original artworks and giclees (overview)
By Al R. Young
only high-end custom frames
We have framed our own artworks for more than 30 years, and during that time we have provided a variety of framing services to patrons upon request.  For many reasons—including constant changes in the availability of moulding styles—we cannot offer off-the-shelf framing options or response times typically associated with such a service.  Of necessity, all of our framing projects are aproached, priced, and billed as constuling projects... Read more »
Tags: Into The West, Spring Rain, North Country, The Grey Havens, Journey's End, Looking Back, Enchanted Stillness, Bedtime Story, In The High Valley, The Daydream, Before The Ball, Old Shannon, Pavane, Sweet Brier, Legend, Mountain Home, And I...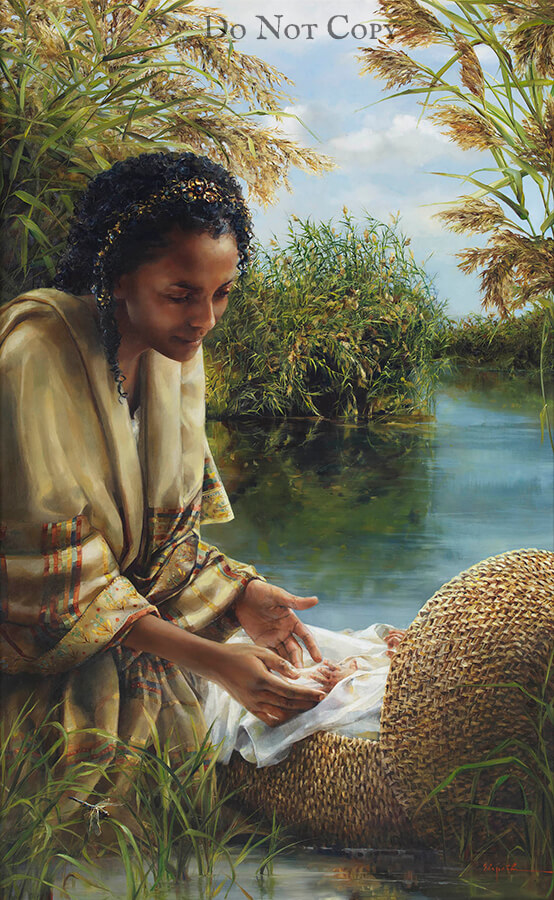 She Had Compassion (Pharoah's daughter and Moses)
By Elspeth C. Young

content for this page is being prepared and will be added as soon as possible
2021 November 05... Read more »
Tags: She Had Compassion, 2021, Oil paintings and prints, Temple artworks
Elspeth C. Young completes new oil painting - "She Had Compassion"
By Al R. Young She Had Compassion is the newest oil painting to be added to the line of original artworks from Al Young Studios.

Click here to see a larger image of the new painting, read the artist's commentary, and look at the selection of prints--if any are available.... Read more »
Tags: She Had Compassion, 2017, Elspeth C. Young, Legacy, News, Oil paintings and prints, Women of the Bible Art Collection