An example of stained glass plating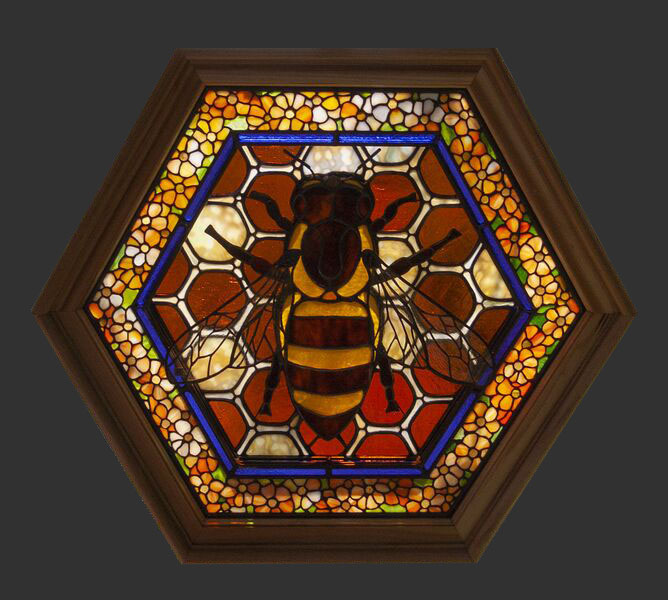 Deseret
by Ashton R. Young
This handmade, original work of stained glass was created by the artist in the studios at Ben Haven. It was created for an exhibit conducted by the Chase Home Museum of Utah Folk Arts (Salt Lake City) and sponsored by the Utah Department of Cultural and Community Engagement. Thirty Utah-based artists were selected to participate.
milestones
Proposal accepted for the invitational exhibition — 2021 February
Initial window design completed — 2021 March
Begins cutting glass — 2021 March
Window delivered for exhibit — 2021 June
Based on regular entries in the project journal for this window, creation of the artwork involved approximately 80 sessions.
equipment created or modified for this project
Came-bending widget
dimensions&nbsp (width x height)
31.5 in. x 27 in.

This diagrammatic side view of Deseret shows the levels constituting the window.
estimated tally of glass pieces
650 hand-cut pieces assembled with zinc came and copper foil
symbology
The bee is patterned after the Western Honey Bee (
Apis mellifera
), Utah's state insect, and is centered over a field of hexagons, representing the hive of industry central to the theme of the exhibit. Additionally, the field under and around the bee is divided into 23 hexagons, representing not only a honeycomb, but the 23 articles of the Utah state constitution, including the preamble. This suggests that industry thrives within a framework of sound governing principles.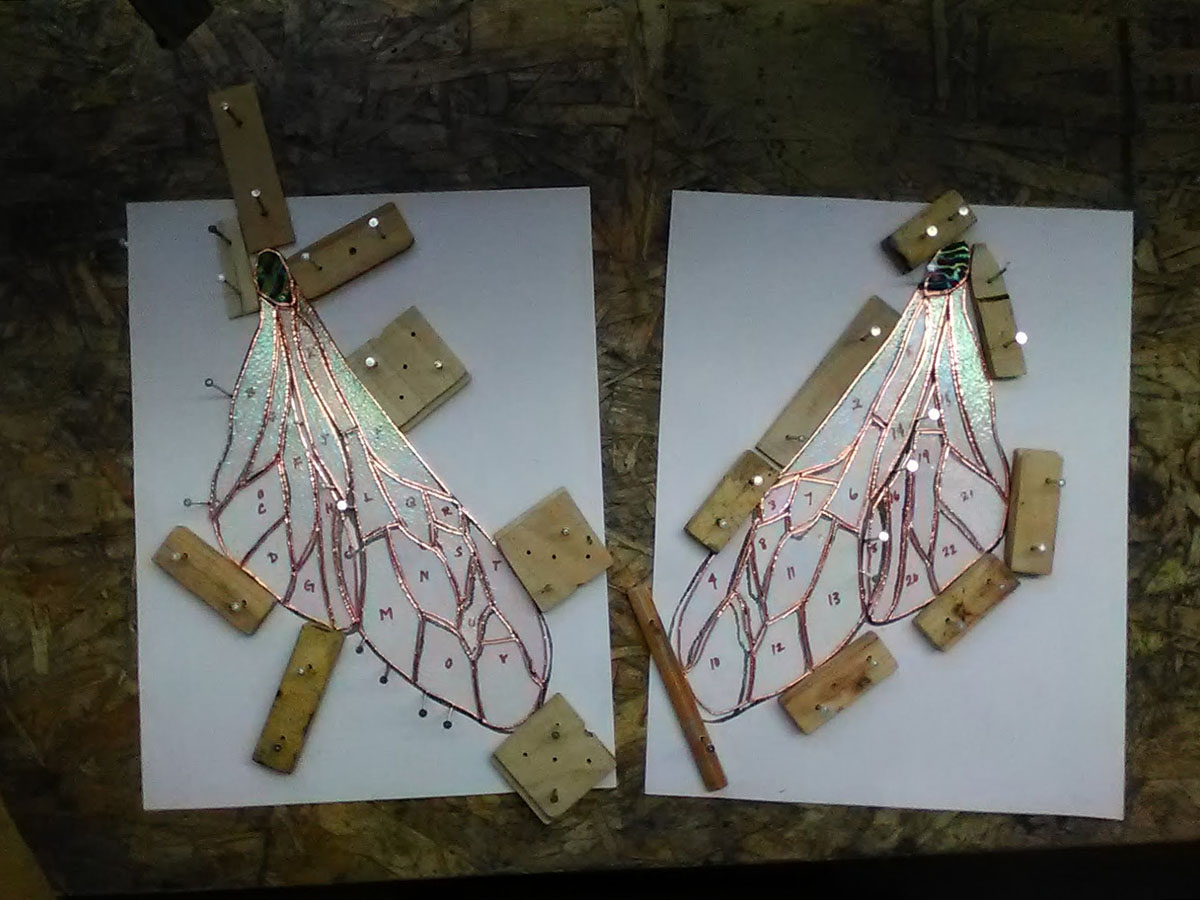 The wings have been "foiled" preparatory to soldering.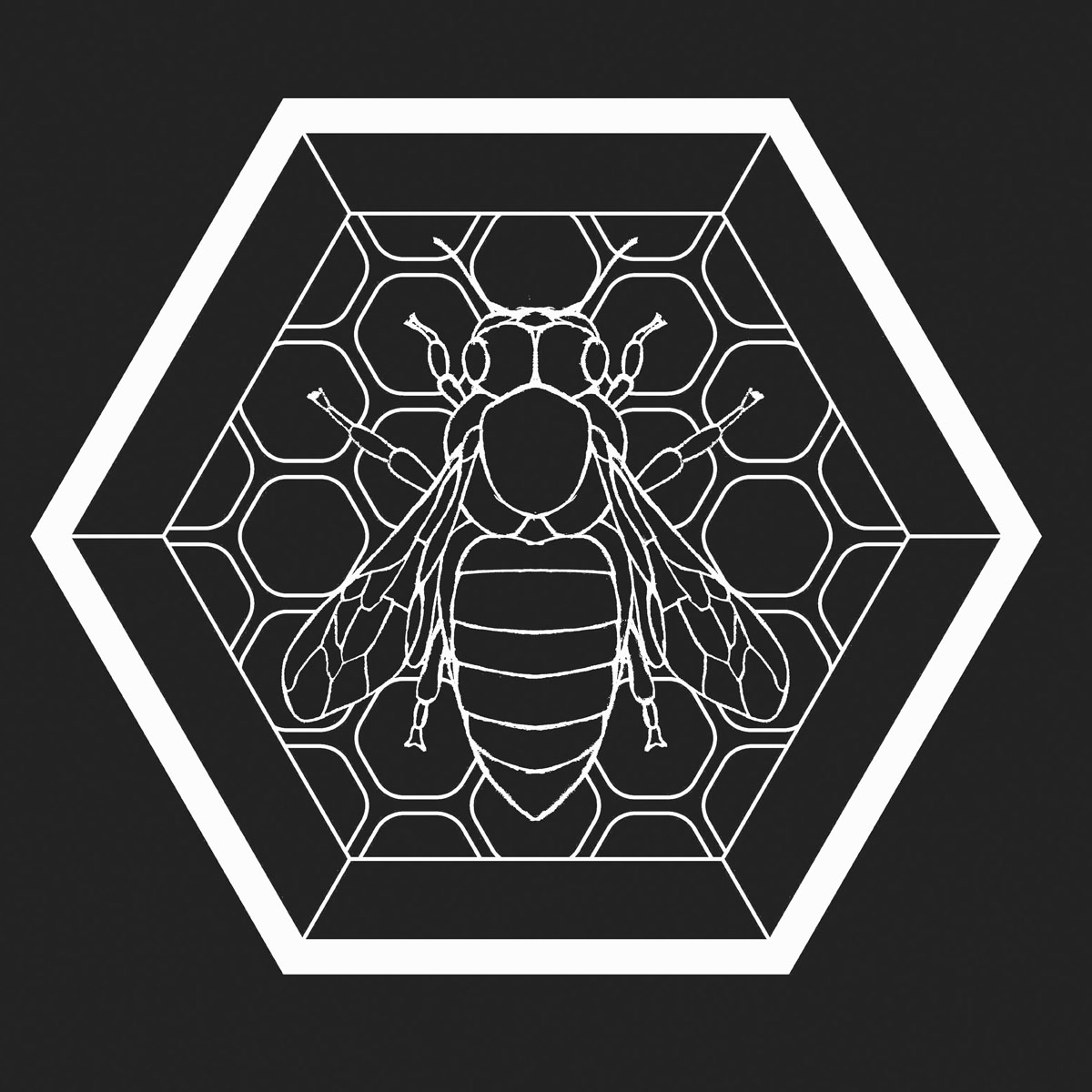 Tags: 2021, Project commentaries, Stained glass, Tips and techniques