A unique bedroom fireplace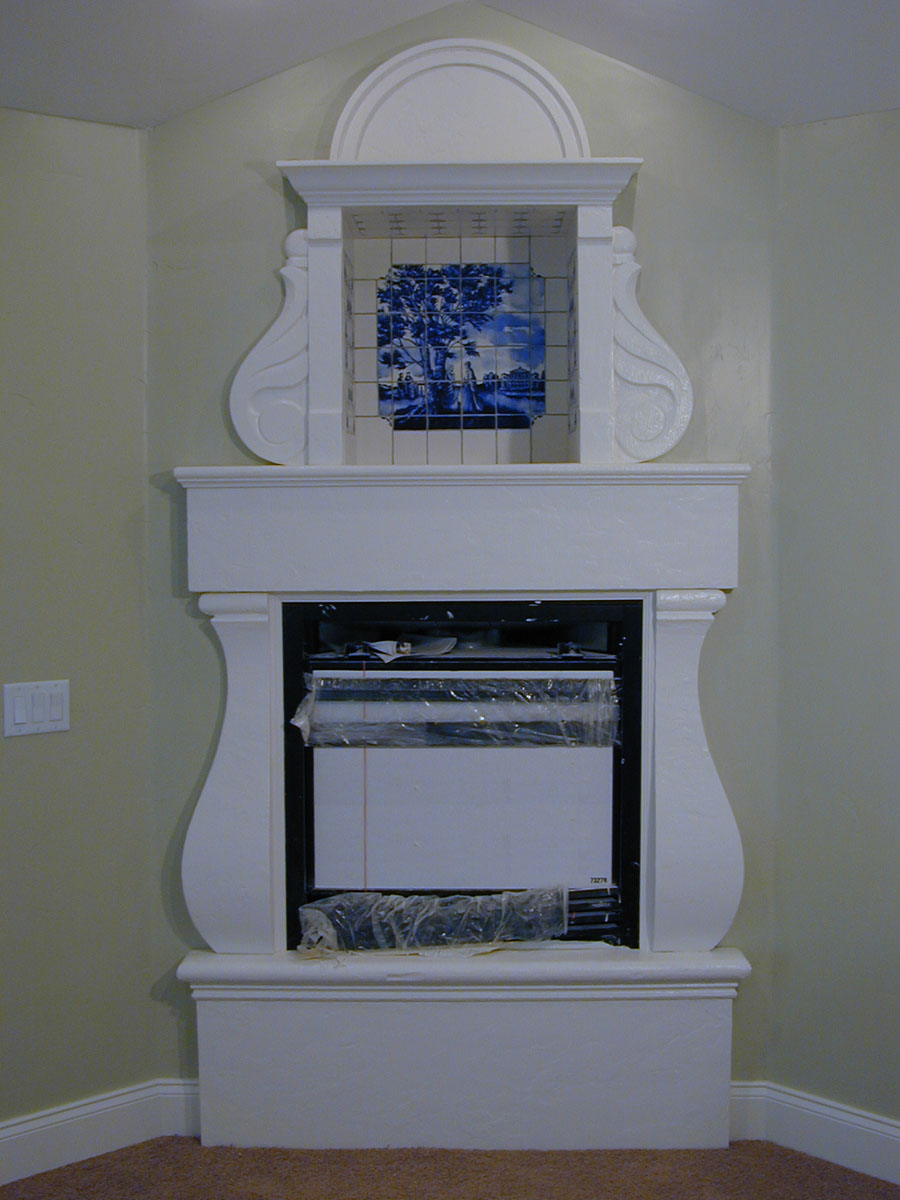 This bedroom fireplace treatment was created and installed by Al Young Studios for the Uppland Project. Al designed this feature, and created the architectural detailing. Ashton assisted with construction. Elspeth painted the faux tiles.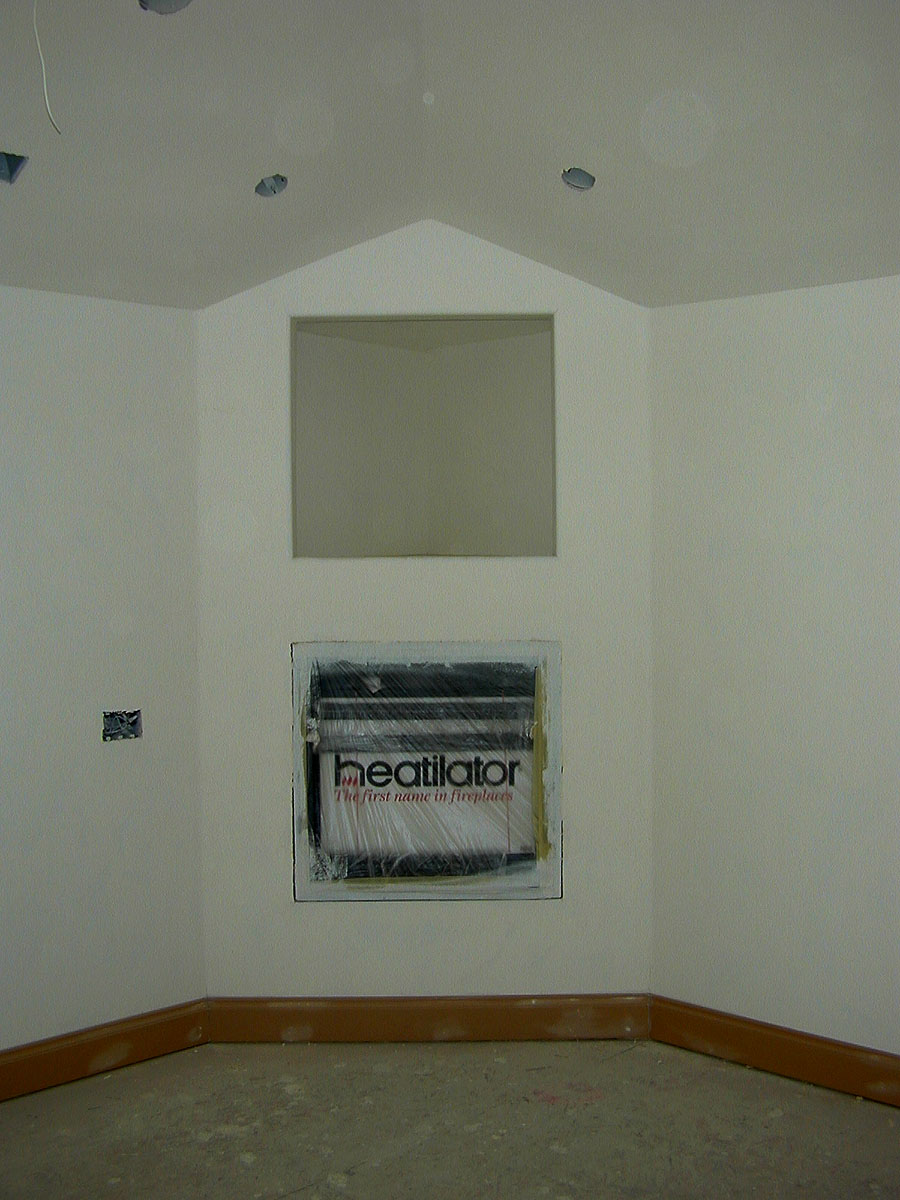 Before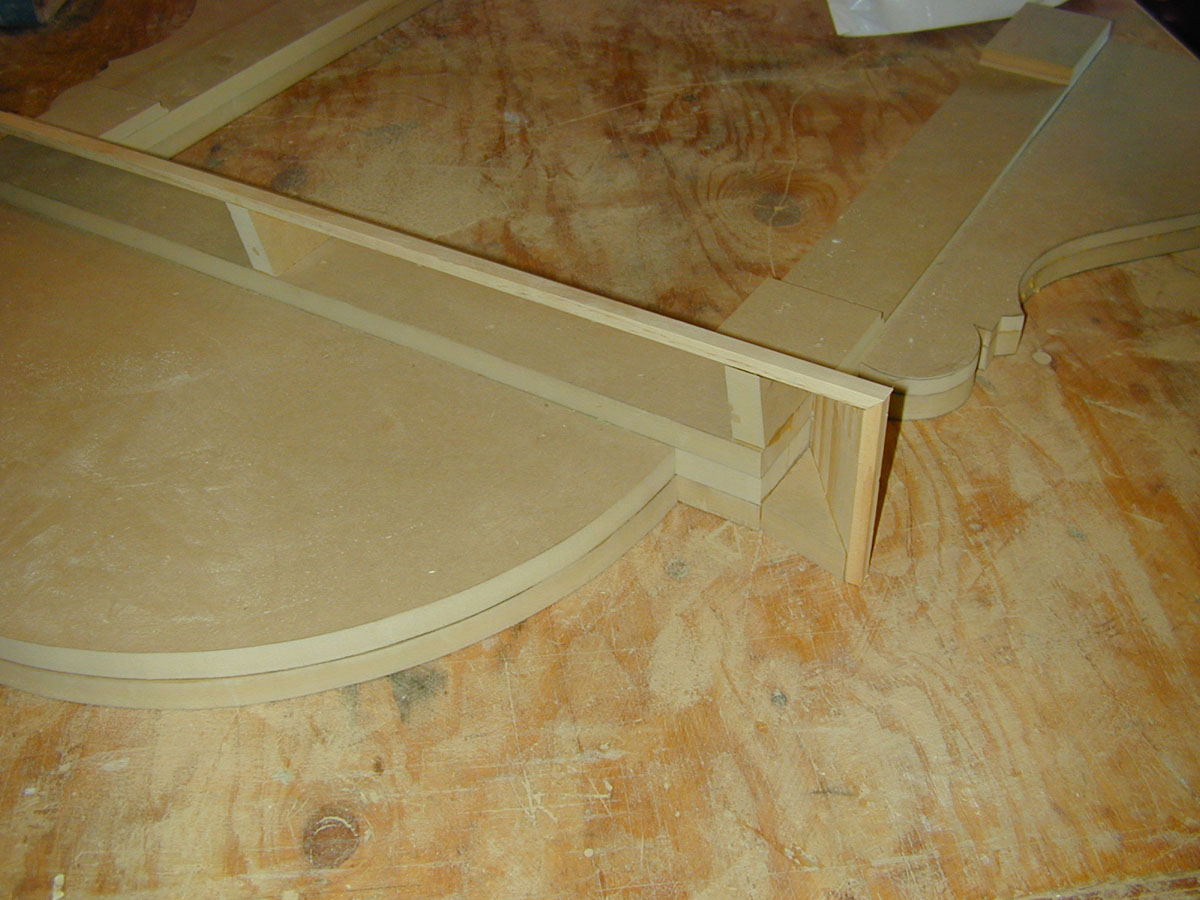 The entablature intended for the overmantel takes shape on the workbench.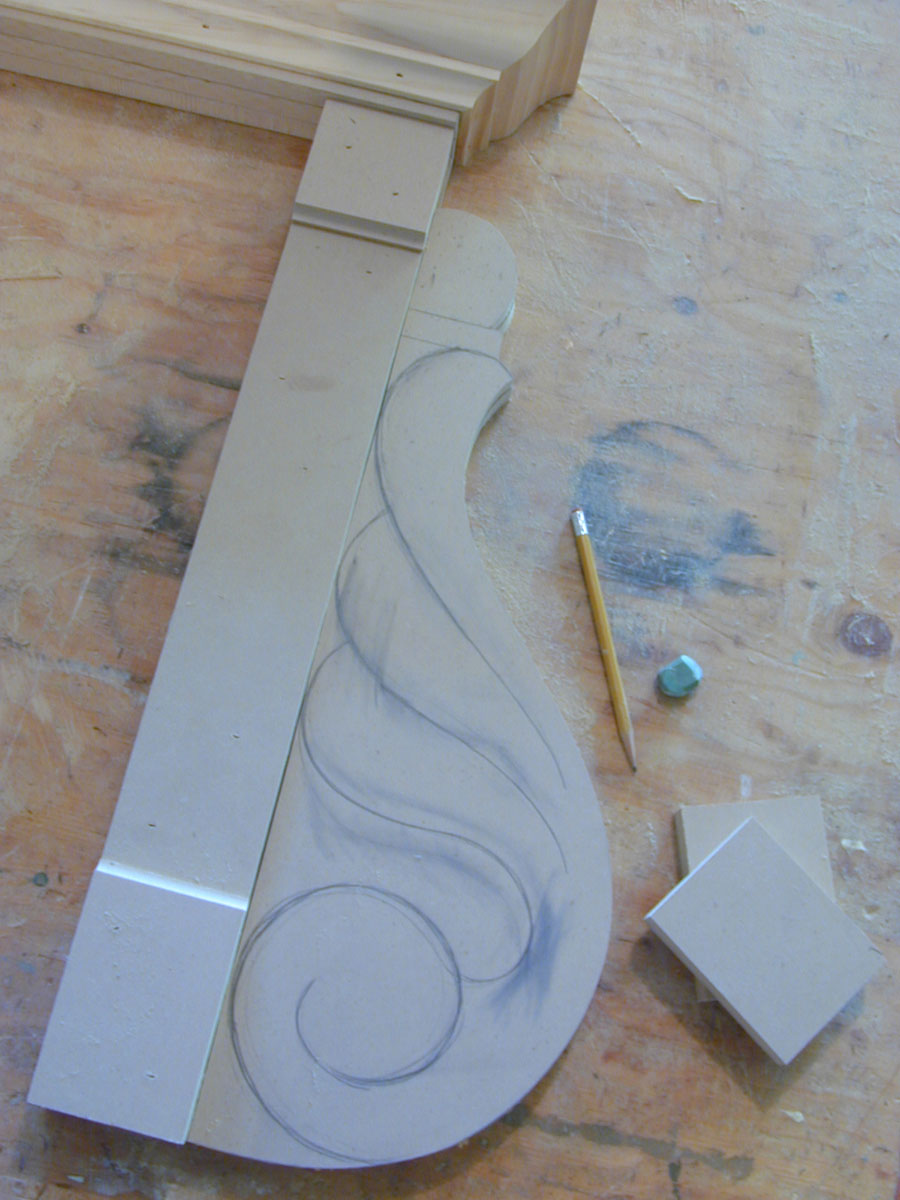 Al's sketch for a bas relief scroll, or volute, flanking the entablature.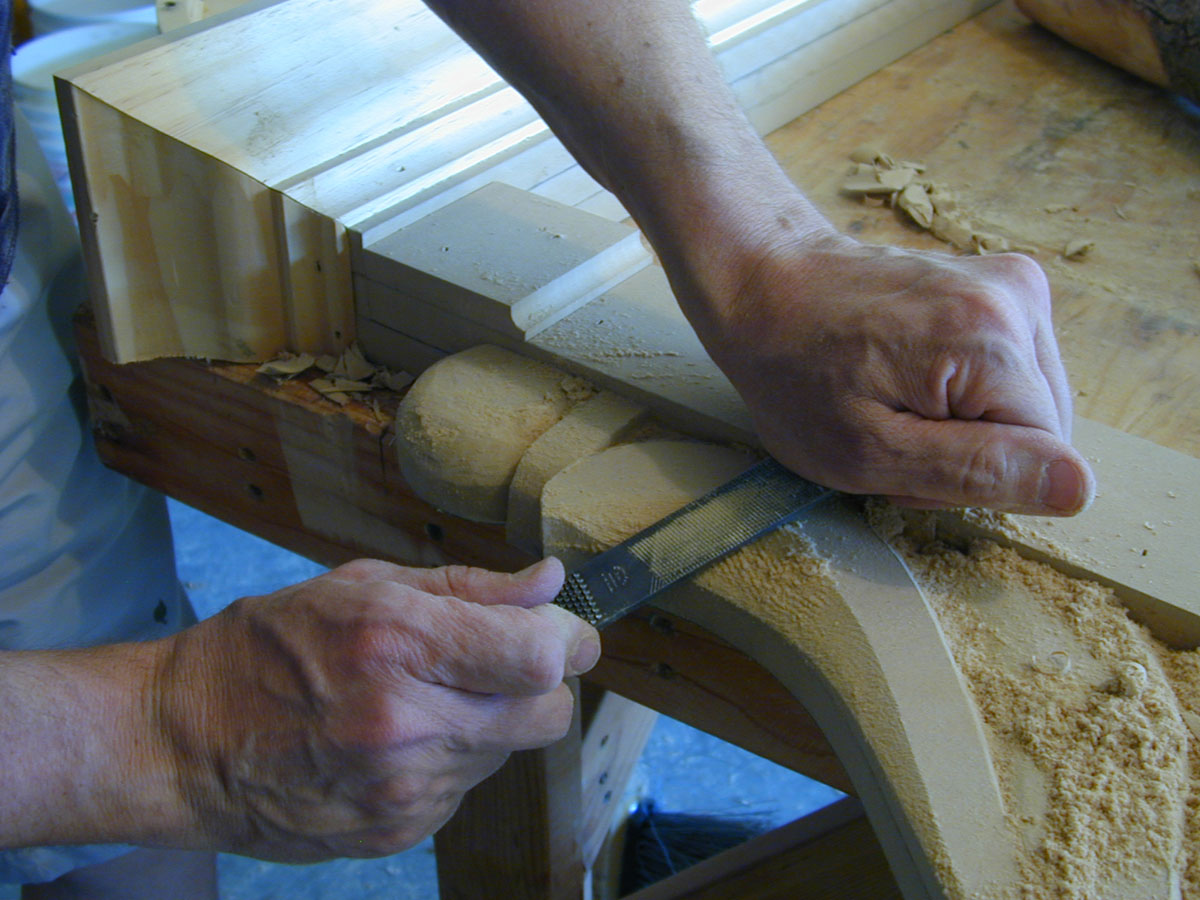 Al carves the ornament.
The box and entablature are designed to take advantage of the cavity framed-in above the firebox. It is shown here having been coated with a texturing layer of joint compound.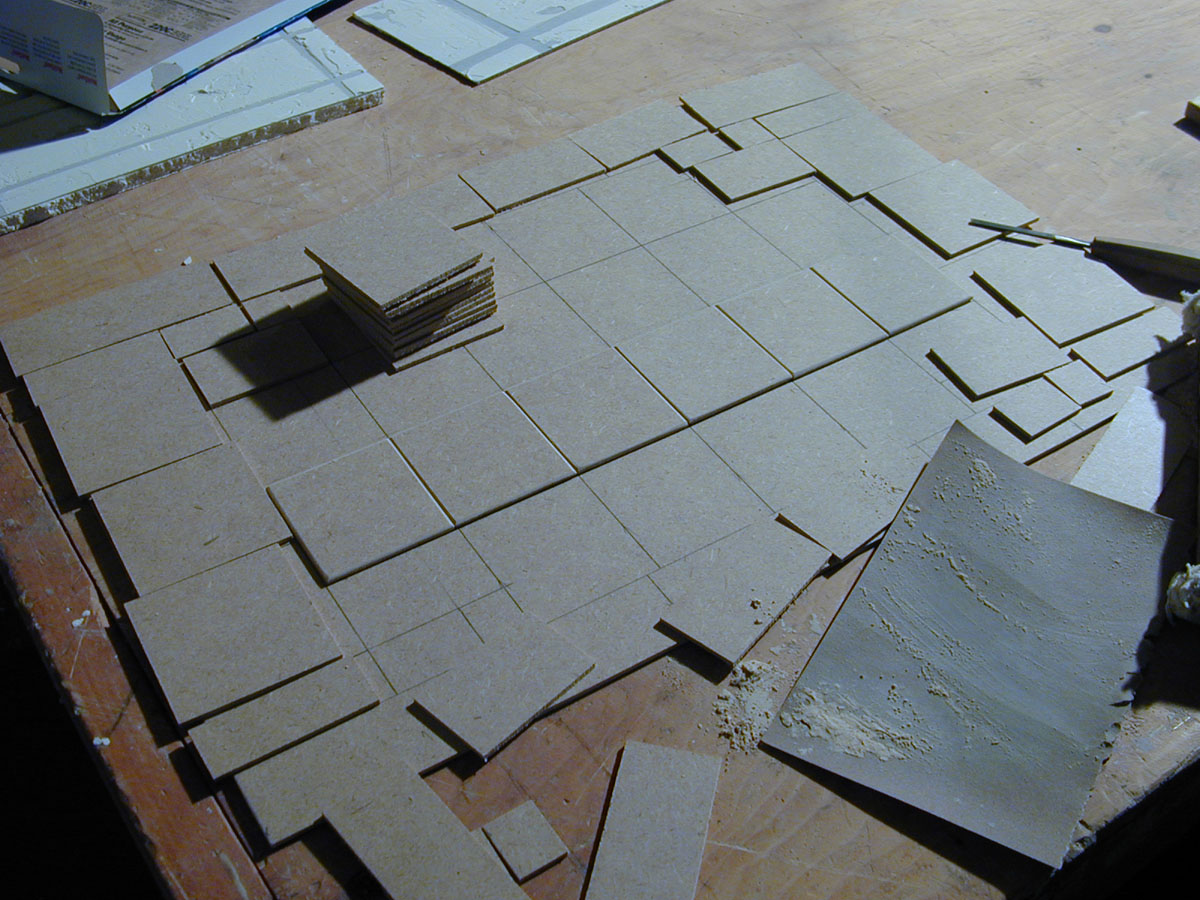 The faux tiles are cut and beveled individually to enhance verisimilitude.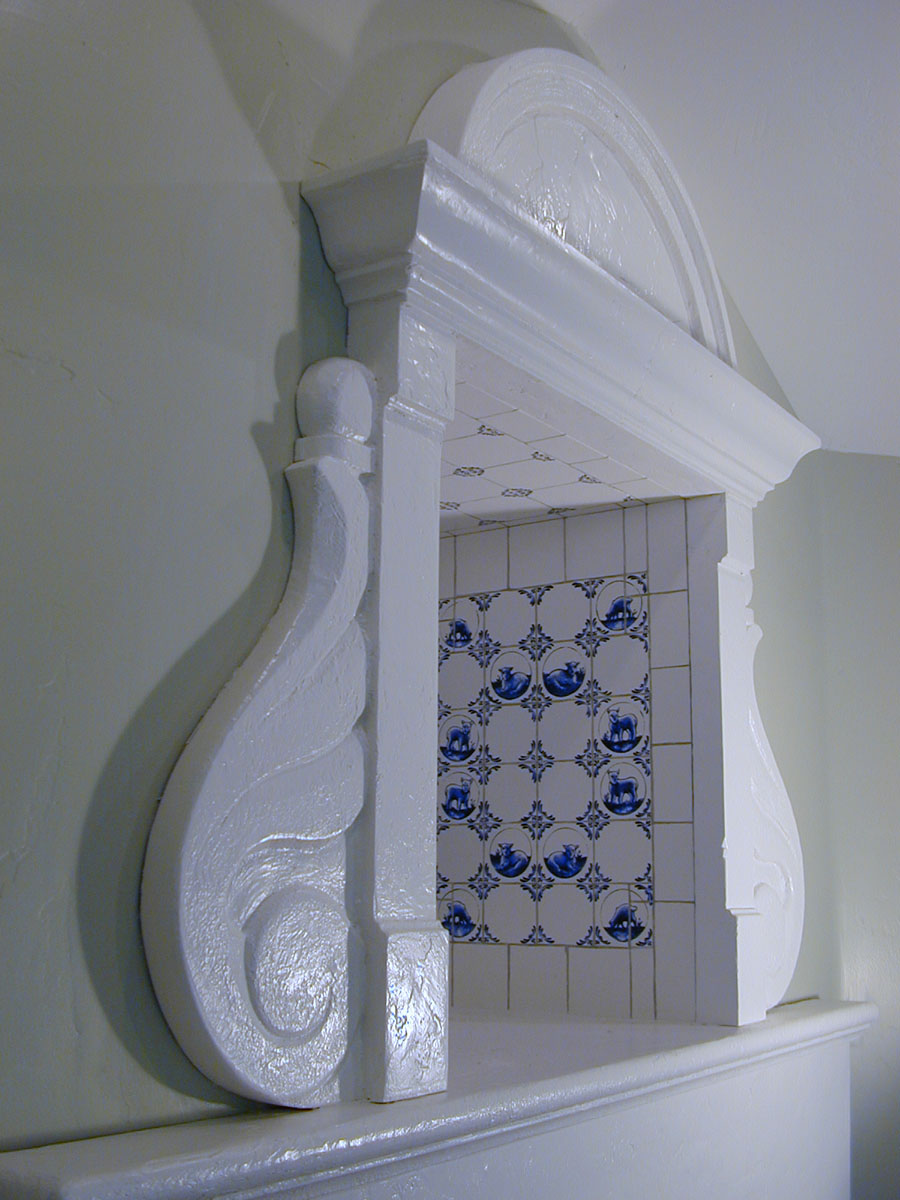 Side view of the finished overmantel cavity.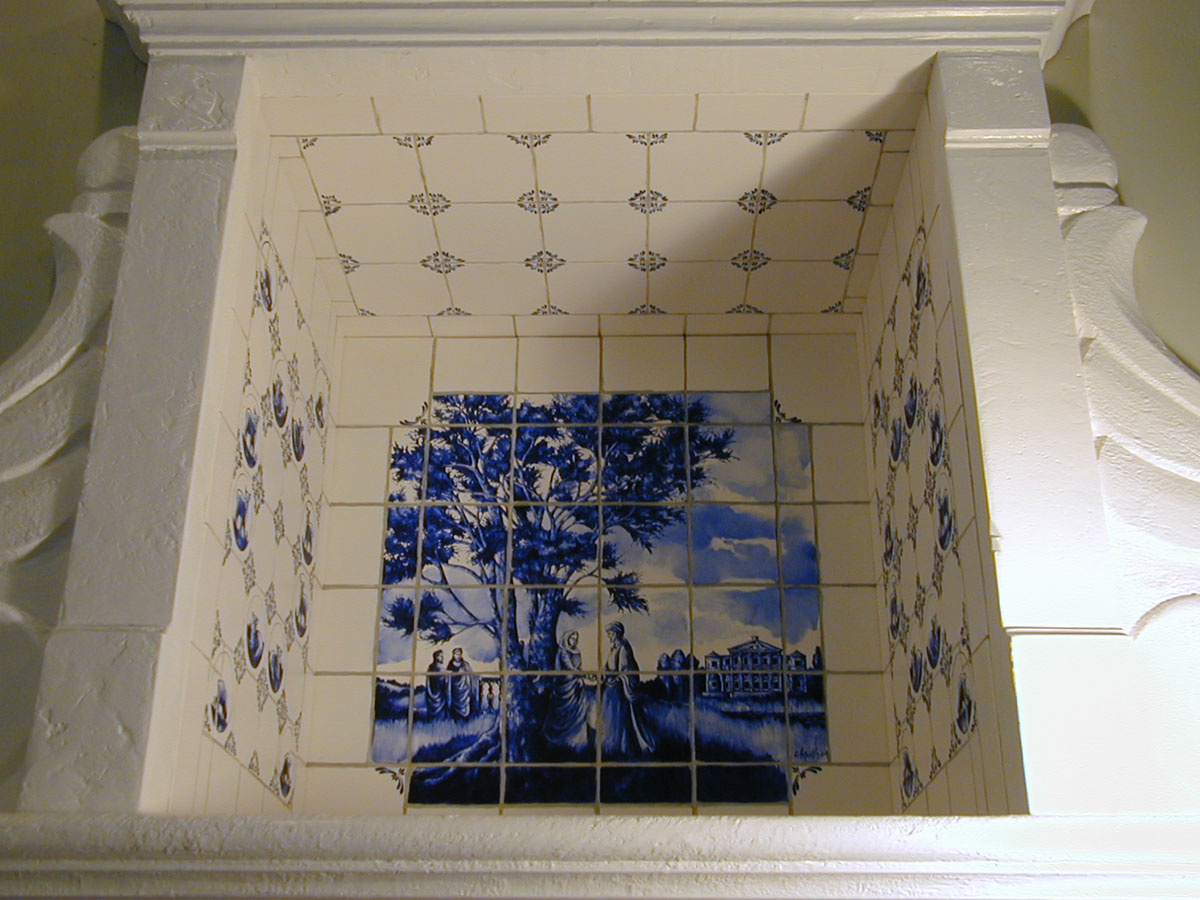 Looking up into the cavity.
visit the overview page for the
uppland project
Tags: 2005, Project commentaries