Simple elegance and charm for the dining room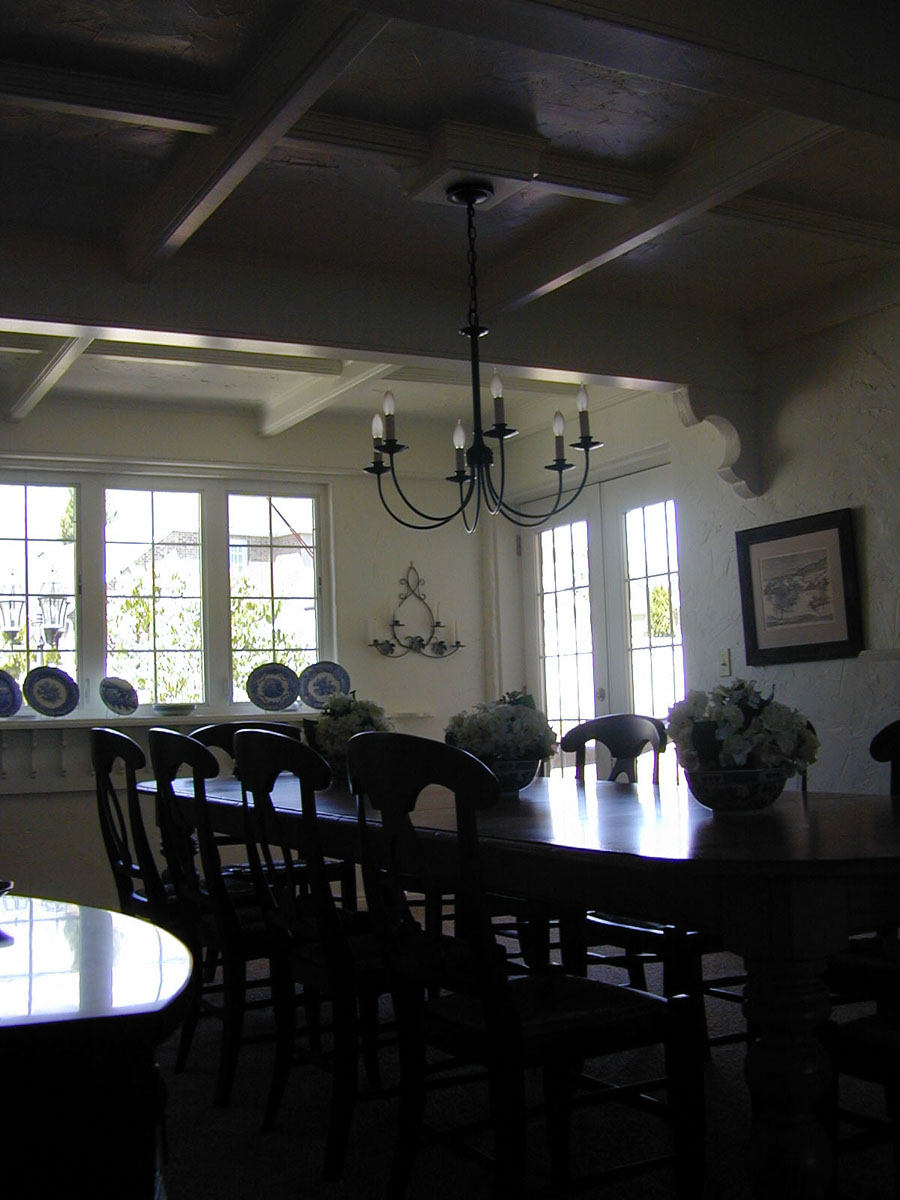 Faux beams and corbels designed, crafted, and installed by the Studios make the ceiling a pleasing visual destination.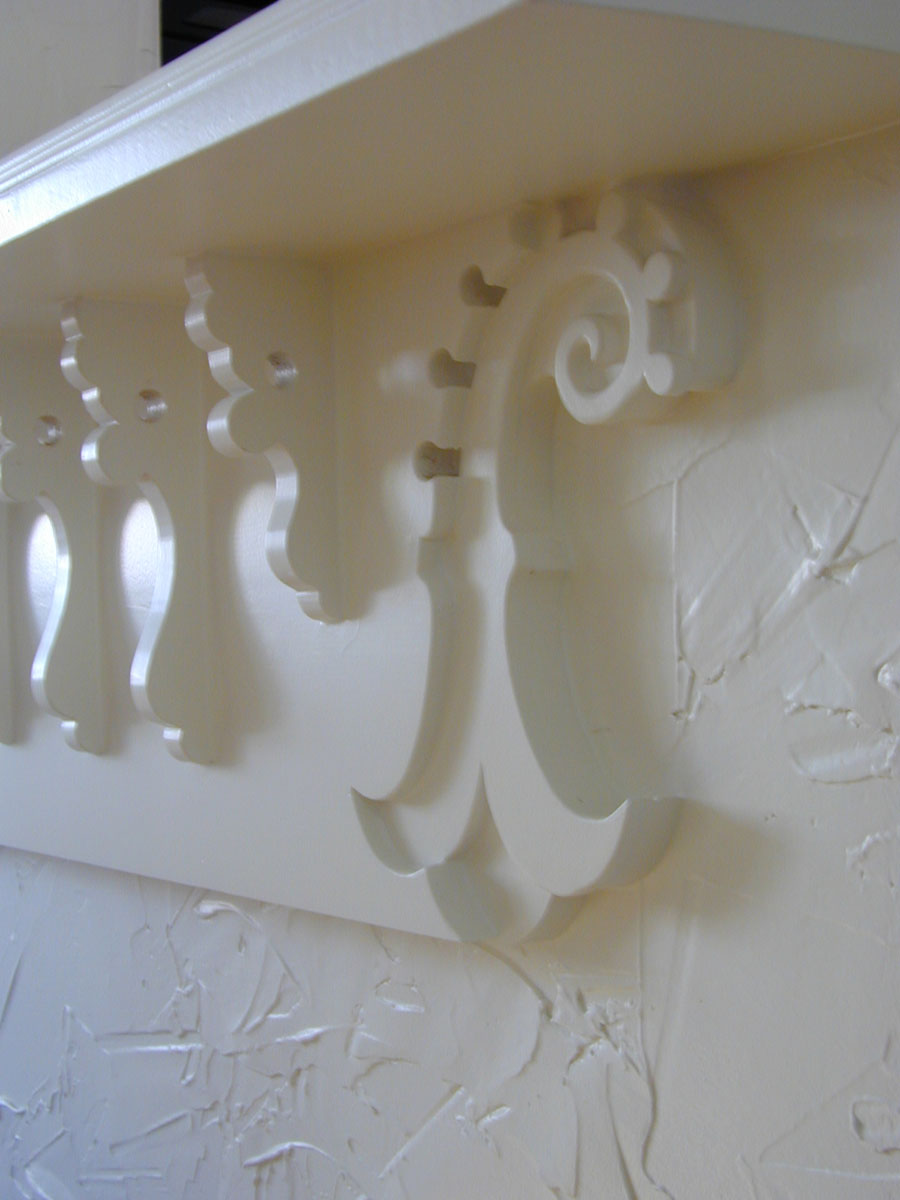 Al's design and fabrication of window sills in the dining room echoes the civic heraldry incorporated into the family room fireplace.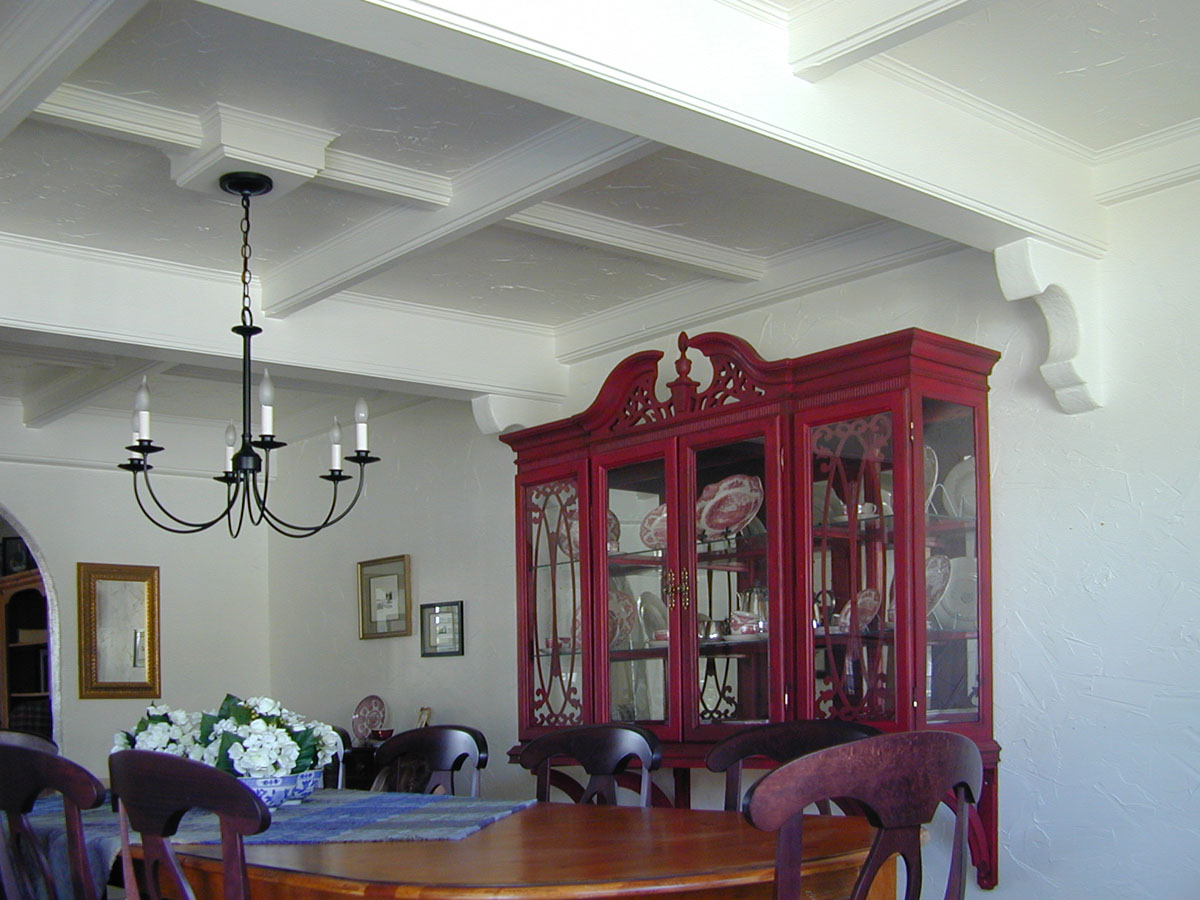 The remodeling of the upper half of a china closet is mounted to the wall and supported by corbels designed and created for the purpose.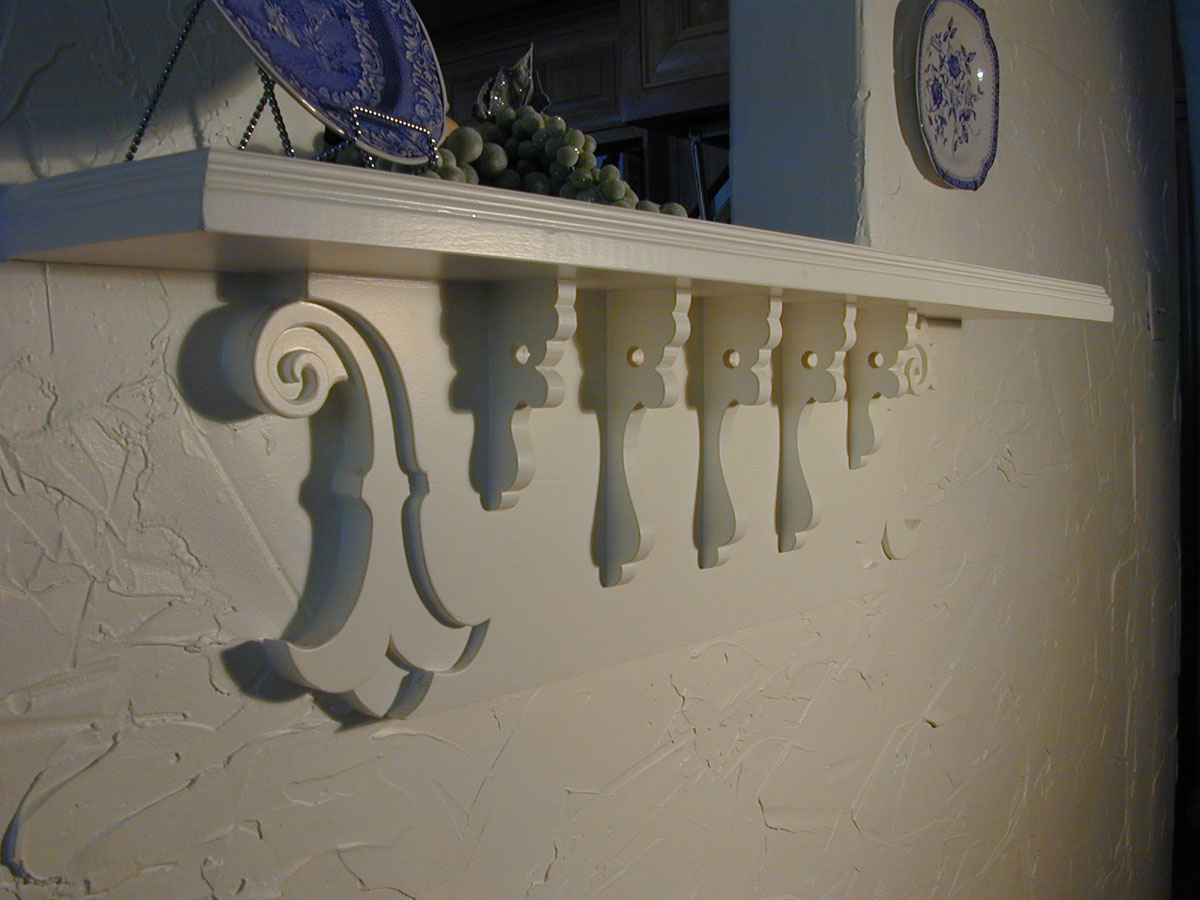 The pass-through window from the kitchen is accented by Al's playful use of positive and negative space.
visit the overview page for the
normandy project
Tags: 2003, Project commentaries