Forgotten Films: Rio Grande (1950) and Stagecoach (1939)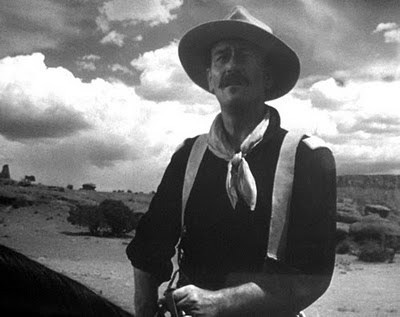 Each month, we'll feature a couple of Friday-night flicks, particularly—though not exclusively—appropriate to the month. We'll also provide a quick "Parental Precautions" list of any caveats that might send sensitive wee ones cowering under the covers, asking awkward questions, or picking up uninvited vocabulary.
(Quick reviews of these films are part of books and media we recommend on the Al Young Studios web site. Rio Grande Stagecoach)
The eternal summer of the desert is at its most attractive in January when those of us in northerly climes need six layers of clothes to stay comfortable while shoveling the walks…again. It's when we've forgotten that heat can be oppressive and that trees sport leaves, that we particularly enjoy watching two of John Ford's love ballads of the Old West—

Rio Grande

and

Stagecoach

.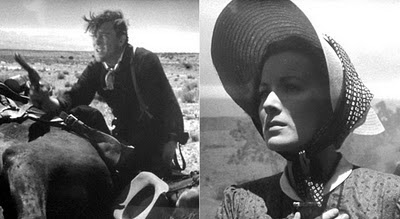 Rio Grande

was made more-or-less as a quick fundraiser to get John Ford, John Wayne, and Maureen O'Hara to Ireland for on-location, full-color filming of

The Quiet Man

; but we find ourselves altogether besotted with this cinematic underdog based on a

Saturday Evening Post

cavalry tale about the rigors of defending the expanding West and the repercussions from the war between the North and South. Frame-by-frame, the larger-than-life characters feel a little like Frederick Remington drawings, and, like

Stagecoach

, the action, suspense and romance are more than sufficient to justify a Friday-night fling.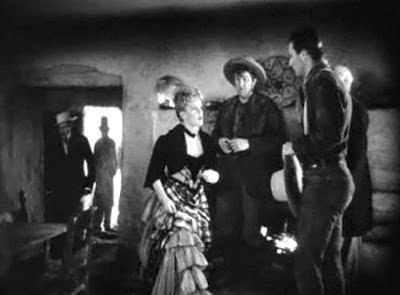 S
tagecoach

, the first John Ford film to cast John Wayne in a leading role, is still as fast, furious, and sporadically funny as when it first hit theaters over seventy years ago. Also based on a short story—or two—

Stagecoach

is still a

tour de force

of early ensemble acting; and set against the surreal buttes and beauties of Monument Valley, with a top-drawer score (just Like

Rio Grande

), it's a movie we can watch just about any frosty evening.



Parental Precautions:


Indians go down, cowboys go down, cavalrymen go down, sometimes horses go down—though they usually get back up again—(hard to get a horse to play dead)--and though bloodless, may still be disturbing for young children. The violence in both films is definitely a factor for children under 10, particularly in Rio Grande where children are kidnapped by wicked Comanches.
Speaking of wicked Comanches, these films are not bastions of political correctness, even though Stagecoach takes on some prejudices, which were daring in 1939.
Claire Trevor's character in Stagecoach is a saloon-hall girl (i.e., woman of ill repute) though the film never uses such terms, but merely makes clear that she is persona non gratis to the more rigid members of the community, as well as the more refined passengers on the stagecoach.
Tags: 2010, Forgotten Films, Recommended viewing