Great design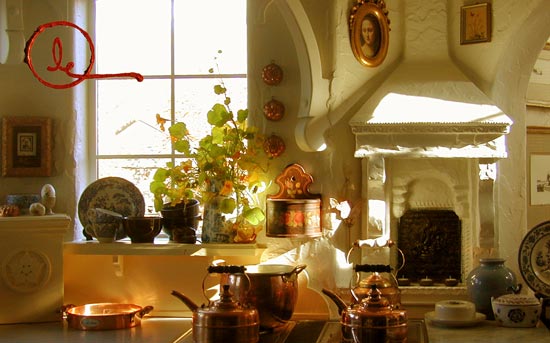 Photograph by Elspeth Young
This quote we love is a summation of common man interior design, which comes from Marco Pasanella in his savvy and easy-to-absorb book astutely published by Simon & Shuster way back in the pre-market-meltdown days of 2000—Living in Style without Losing Your Mind:
"A closetful of cash, a boatload of workers, and a couple of years will get you an expensive, labor-intensive home that takes forever to complete. It might be good. More often, however, great design comes from having imperfect circumstances, from having too little money, labor, and time. Only then are you forced to figure out what's really important and invent better ways of achieving it."
We couple it here with another favorite quote from cleric Thomas Merton:
"Pride makes us artificial and humility makes us real."
Tags: 2011, Beauty and home, Home quotes