Simple knits for cherished babies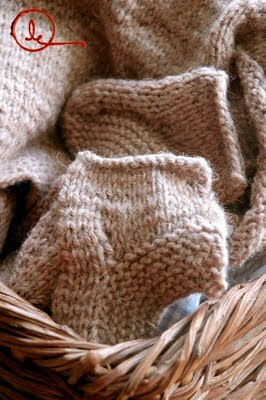 Photograph by Elspeth Young
Several years ago I stumbled across
Simple Knits for Cherished Babies by Erika Knight
—a delightful British volume which immediately attracted my attention. I hurried home with book in hand, two skeins of some wonderfully soft and rustic-feeling wool (bought for pennies on clearance), and my no. 5 needles; and I eagerly set to work tackling a matching stockinette–stitched cap, sweater, and booties perfectly sized for a newborn's first winter.
You might have caught a glimpse of the finished outfit snugly tucked into a friendly basket near our antique singer sewing machine on page 12 of our Just David issue, but there just wasn't room in the Journal for more than a passing glance, and I thought it was high time I recommended Knight's delightful designs.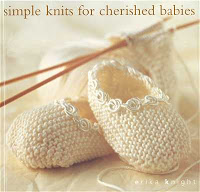 What most impresses me about Knight's patterns is their ability to marry simple
and
chic. Her wording and instructions are clear, and elementary enough for even the most bewildered beginner to turn out something charming. Each design blends the classic with the clever, ensuring that a hand-crafted baby blanket or garter-stitched sweater will not become passé, but can be tenderly tucked away for a future "cherished cherub."
Tags: 2011, Hand crafts, Recommended reading