Wayne Kimball, artist and master printer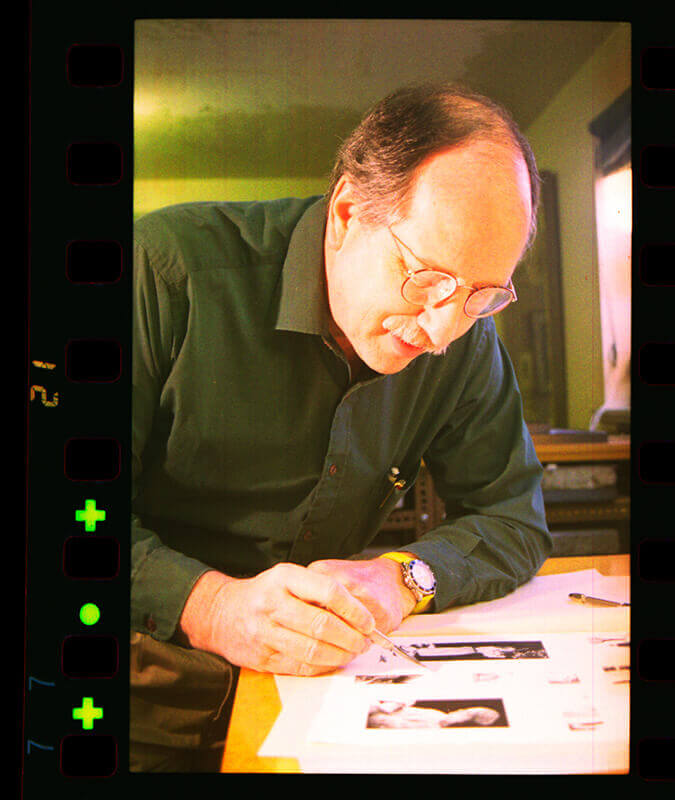 W. Wayne Kimball with Lithographs
W. Wayne Kimball is a Tamarind Master Printer (Tamarind Institute, University of New Mexico, 1971). He received a Master of Fine Arts (University of Arizona, 1970), and a Bachelor of Arts (College of Southern Utah, 1968).
He is a retired professor of drawing, lithography, and other subjects in the Department of Visual Arts, Brigham Young University. He has held professorships and lectureships at Arizona State University, California State University Long Beach, San Diego State University, University of New Mexico, University of Texas at San Antonio, and the University of Wisconsin-Madison.
Exhibitions include more than 300 regional, national, and international juried and invitational exhibitions as well as 42 one-man shows at various galleries, museums, and educational institutions. He has received more than 75 awards from juried competitive exhibitions.
His work is included in 66 permanent institutional collections including The National Museum of American Art (Washington, DC), The Brooklyn Museum, The Philadelphia Museum of Art, The National Gallery of Fine Arts, the Library of Congress, New York University, and The Phoenix Art Museum.
From July 1996 through July 2003, Wayne collaborated with Al Young Studios in the creation of 14 editions of original lithographic prints. This collaboration resulted in the 66 artworks now available through the Studios' Limited Edition Collection.
Tags: 1996, Limited Editions Collection