Exhibits: Christmas exhibit opens at Museum of Church History and Art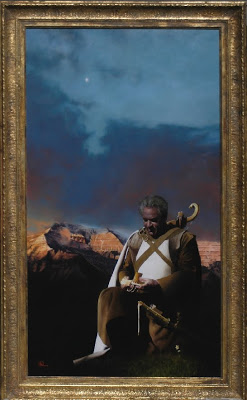 The annual Christmas exhibit at the Museum of Church History and Art in Salt Lake City includes three paintings by artists at Al Young Studios.
The exhibit, in the Museum's main gallery, is now open to the public (free of charge) and runs through February 2011. Museum hours--Monday through Friday--are 9 a.m. to 9 p.m., and from 10 a.m. to 7 p.m. Saturdays and Sundays. Visit
this page of the Museum's web site for its holiday schedule
. For information about location and parking, visit
this page
.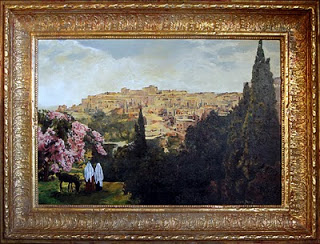 Studio paintings loaned to the Museum for the exhibit include:
According to Thy Word
by Elspeth,
Unto the City of David
by Ashton, and
At the Going Down of the Sun
, by Al.
In addition to the three paintings from the Studios, the exhibit features original works of art loaned to the Museum by Brian Kershisnik, Lee Udall Bennion, and Ron Richmond.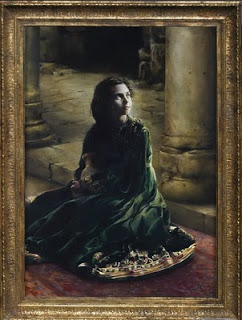 Other original artworks featured in the exhibit are part of the Museum's permanent collection, and include works by J. Leo Fairbanks, Walter Rane, Lynne Millman Weidinger, Judith Mehr, Marco Ricci, Rose Datoc-Dall, Yuri Mogilevsky.
Eight crèche scenes from Church collection are also part of the exhibit, and come from Poland, Nigeria, Sri Lanka, Sweden, India, Israel and the United States.
Tags: At The Going Down Of The Sun, Unto The City Of David, According To Thy Word, 2010, Exhibits, News