Al Young Studios cannot make or sell any prints of this work at this time. Read more...
And, finding there was greater happiness and peace and rest for me, I sought for the blessings of the fathers, and the right whereunto I should be ordained to administer the same; having been myself a follower of righteousness, desiring also to be one who possessed great knowledge, and to be a greater follower of righteousness, and to possess a greater knowledge, and to be a father of many nations, a prince of peace, and desiring to receive instructions, and to keep the commandments of God.
Abraham 1:2
Symbolism in The Blessings Of The Fathers
This painting depicts the divine role of fathers in extending the blessings of the Priesthood to their posterity. It is also a representation of the light that the bestowal of the Priesthood brings into the personal and family life of those who receive this transcendent gift.
Copyright and terms of use
© By Intellectual Reserve, Inc. You may not print, copy, or reproduce this artwork or make derivative works from it without the prior written consent of the copyright holder.
Al Young Studios cannot make or sell any prints of this artwork at this time. Read more...
From the Newsroom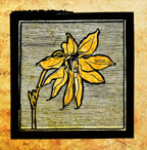 Custom framing services for original artworks and giclees (overview)
By Al R. Young
only high-end custom frames
We have framed our own artworks for more than 30 years, and during that time we have provided a variety of framing services to patrons upon request.  For many reasons—including constant changes in the availability of moulding styles—we cannot offer off-the-shelf framing options or response times typically associated with such a service.  Of necessity, all of our framing projects are aproached, priced, and billed as constuling projects... Read more »
Tags: Into The West, Spring Rain, North Country, The Grey Havens, Journey's End, Looking Back, Enchanted Stillness, Bedtime Story, In The High Valley, The Daydream, Before The Ball, Old Shannon, Pavane, Sweet Brier, Legend, Mountain Home, And I...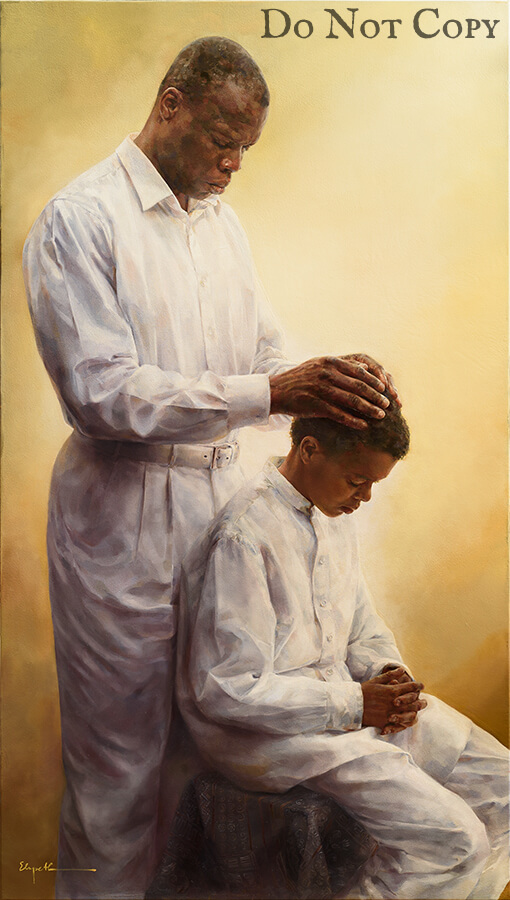 The Blessings of the Fathers
By Elspeth C. Young

content for this page is being prepared and will be added as soon as possible
2021 November 05... Read more »
Tags: The Blessings Of The Fathers, 2021, Oil paintings and prints, Temple artworks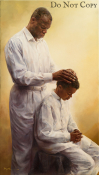 Elspeth C. Young completes new oil painting - "The Blessings Of The Fathers"
By Al R. Young The Blessings Of The Fathers is the newest oil painting to be added to the line of original artworks from Al Young Studios.

Click here to see a larger image of the new painting, read the artist's commentary, and look at the selection of prints--if any are available.... Read more »
Tags: The Blessings Of The Fathers, 2018, Elspeth C. Young, Legacy, News, Oil paintings and prints, Pioneer Art Collection