COVID-19 info for June 2022: We're still open online! We now accept PayPal, all major credit cards and Venmo (via PayPal). We've permanently discontinued in-store pickups; we now offer free expedited shipping for all art prints and free freight shipping on oil paintings. International ordering has changed significantly, and we suggest that you contact us to make special arrangements for orders shipping outside the United States. Most domestic orders are fulfilled on schedule by our manufacturing and shipping partners.
, All Rights Reserved. You may not print, copy, or reproduce this work or make derivate works from it without the prior written consent of the copyright holder. For permissions, please review our
.
From the Newsroom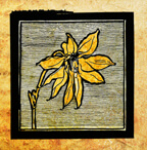 Custom framing services for original artworks and giclees (overview)
By Al R. Young
only high-end custom frames
We have framed our own artworks for more than 30 years, and during that time we have provided a variety of framing services to patrons upon request.  For many reasons—including constant changes in the availability of moulding styles—we cannot offer off-the-shelf framing options or response times typically associated with such a service.  Of necessity, all of our framing projects are aproached, priced, and billed as constuling projects... Read more »
Tags: Into The West, Spring Rain, North Country, The Grey Havens, Journey's End, Looking Back, Enchanted Stillness, Bedtime Story, In The High Valley, The Daydream, Before The Ball, Old Shannon, Pavane, Sweet Brier, Legend, Mountain Home, And I...
Pure waters
By Elspeth C. Young With the Just We Shall Dwell was painted by the artist in the studios at Ben Haven.

Dimensions (unframed width x height)
24 in. x 30 in.

Support
Panel

Milestones
Research commences - February 2016
Painting commences - November 2018
Painting completed - June 2020

Methodology
This section presents only one or two items that may be of interest to professional artists, amateurs, and others interested in the work of the Studios... Read more »
Tags: With The Just We Shall Dwell, 2020, Project commentaries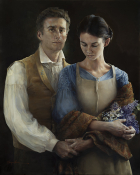 Elspeth C. Young completes new oil painting - "With The Just We Shall Dwell"
By Al R. Young With The Just We Shall Dwell is the newest oil painting to be added to the line of original artworks from Al Young Studios.

Click here to see a larger image of the new painting, read the artist's commentary, and look at the selection of prints--if any are available.... Read more »
Tags: With The Just We Shall Dwell, 2020, Elspeth C. Young, Legacy, News, Oil paintings and prints, Pioneer Art Collection