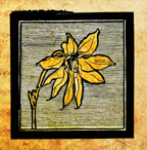 Fine Art Framing: Al Young Studios' custom framing services for original artworks and giclees (overview)
By Al R. Young
We have framed our own artworks for more than 25 years, and during that time we have provided a variety of framing services to patrons upon request.  For various reasons--including constant change in the availability of moulding styles--we cannot offer off-the-shelf framing options or response times typically associated with such a service.  Of necessity, all of our framing projects are custom projects that are priced, completed, and billed accordingly.  For example, inasmuch as the Studios does not maintain a selection of off-the-shelf moulding options, moulding styles actually available at the time of a request for information about framing options must be researched... Read more »
Tags: Elspeth's Hollyhocks, North Shore, Nasturtium, Wald Kirche, Old Dominion, Scabiosa, A Boy's Prayer, Foxglove, Moonlit, Waiting, Untitled, Narcissus on beige paper, Narcissus on gray paper, July, The Almira, Columbine, Maine, Final Draft,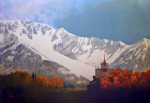 Project Commentaries: Den Kommende Vinteren (The Coming Of Winter) by Al R. Young
By Al R. Young
By Al R. Young
The commission to paint two scenic focal points for the Stein Eriksen Lodge Deer Valley conference center renovation included both the original oil painting and its gilded frame.

Dimensions (width x height)
69.5 in. x 48 in. (unframed)

Support
Panel

Milestones
Research begins - November 2012
Composition begins - January 2013
Brushwork begins - January 2013
Frame completed - May 2013

Equipment
Creating a painting often involves creating or modifying tools or making improvements to the studio itself... Read more »
Tags: Den Kommende Vinteren, 2013, Project commentaries, Tips and techniques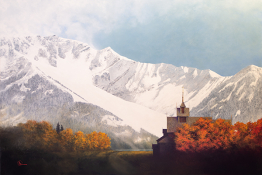 Al R. Young completes new oil painting - "Den Kommende Vinteren"
By Al R. Young Den Kommende Vinteren is the newest oil painting to be added to the line of original artworks from Al Young Studios.

Click here to see a larger image of the new painting, read the artist's commentary, and look at the selection of prints--if any are available.... Read more »
Tags: Den Kommende Vinteren, 2013, Al R. Young, High Valley Art Collection, Legacy, News, Oil paintings and prints