The Papers of Seymore Wainscott — White Pavilion novellas now available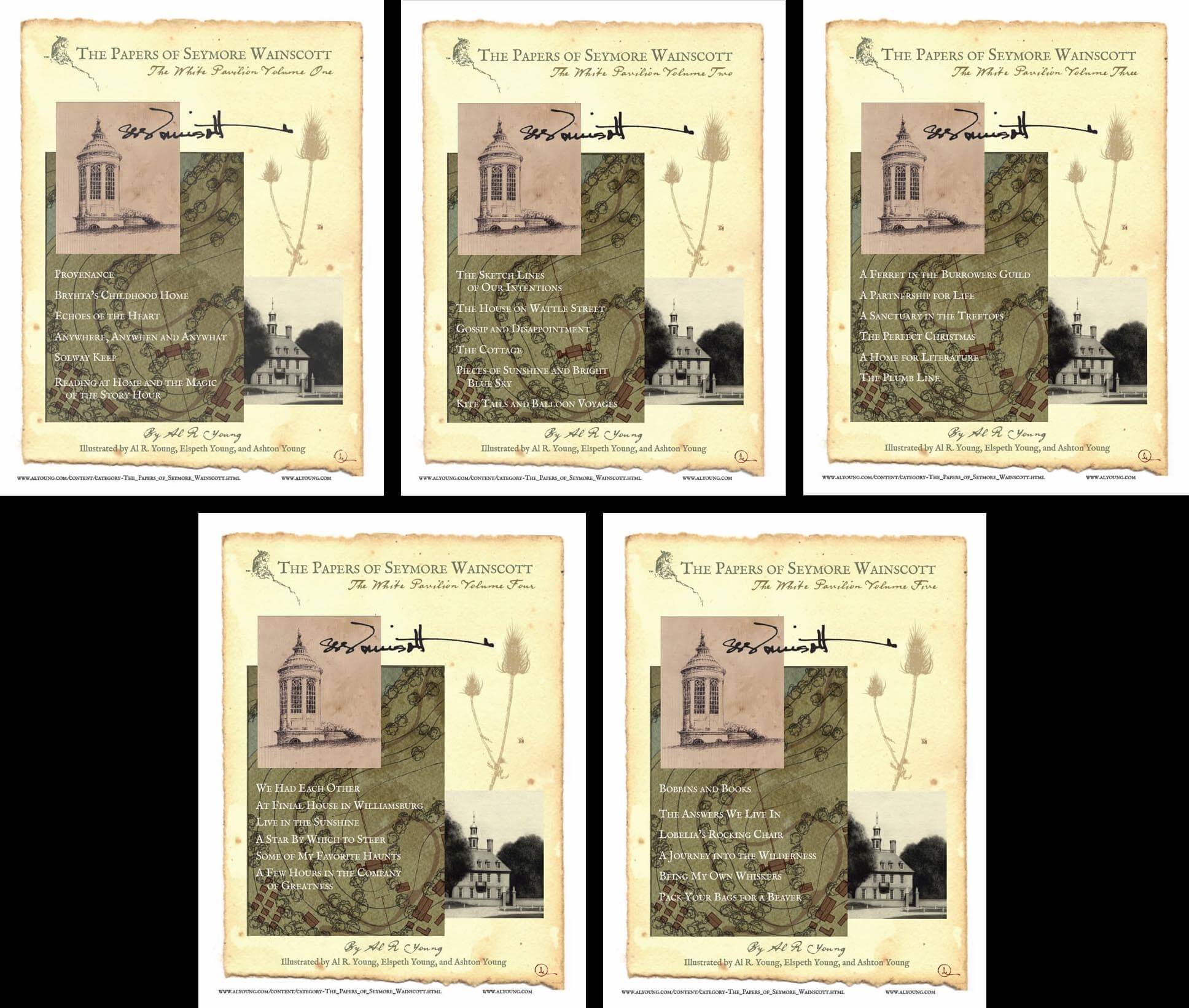 The White Pavilion
Volumes 1 - 5
Two excerpts from Seymore's own writing on the subject of home—presented in The White Pavilion correspondence—best express the primary focus of these novellas:
History that is concerned only with government and war, with territory and money, with discovery and invention, is merely the history of consequences. The history of home and family is the history of causes. (Seymore Wainscott to Merrinand Woodruff, 1785 August 16)
And this declaration:
Home provides the consummate opportunity for expression and renewal of the soul. There is no nobler purpose, no finer art, no greater scope, no achievement more far-reaching or enduring, nor is there any labor more exquisite than the creation and continuance of home in time and in eternity. We do not understand our talents, our selves, nor yet the fruition of anything we do, until we see their relationship and ours to this most noble of all endeavors. (Seymore Wainscott to Merrinand Woodruff, 1795 August 23)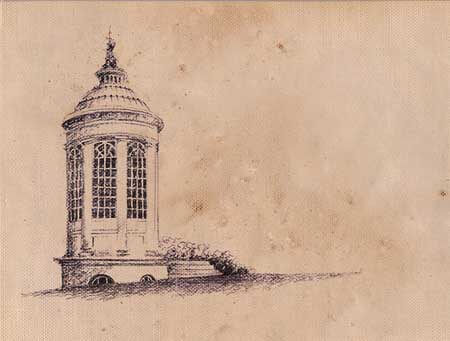 our home on the promontory

by Seymore Wainscott
The name of this series of letters between Seymore and his daughter was given to the collection by Smythe Lacey, Seymore's great grandson. Smythe collected the letters as part of his lifetime's work of preserving the Gatherum Archive.
White Pavilion
is the name the lytfolc of Lanham gave to the orangery that was built on the grounds of Lanham Hall and where Seymore Wainscott and his wife, Bryhta, made their home in 1776.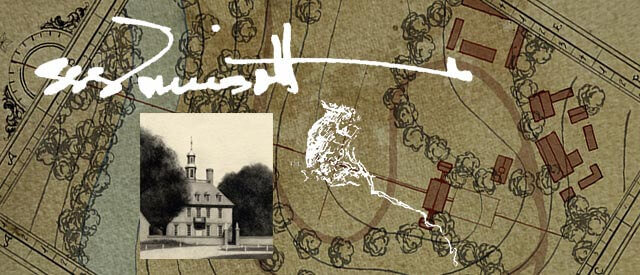 Tags: The White Pavilion Vol. 1, The White Pavilion Vol. 2, The White Pavilion Vol. 3, The White Pavilion Vol. 4, The White Pavilion Vol. 5, 2016, News, Novellas