Project Commentaries: Ashton Young creates a custom, rustic frame for Till We Meet Again
Ashton Young completed the design and fabrication of this frame in November 2013 in the workshops at BenHaven. The wood of which the frame is made weathered outdoors at BenHaven for more than twenty years. Elspeth hand-painted roses on the rough wood of the frame, as though the flowers in the painting instead of climbing only the fence in the painting had also grown over the frame.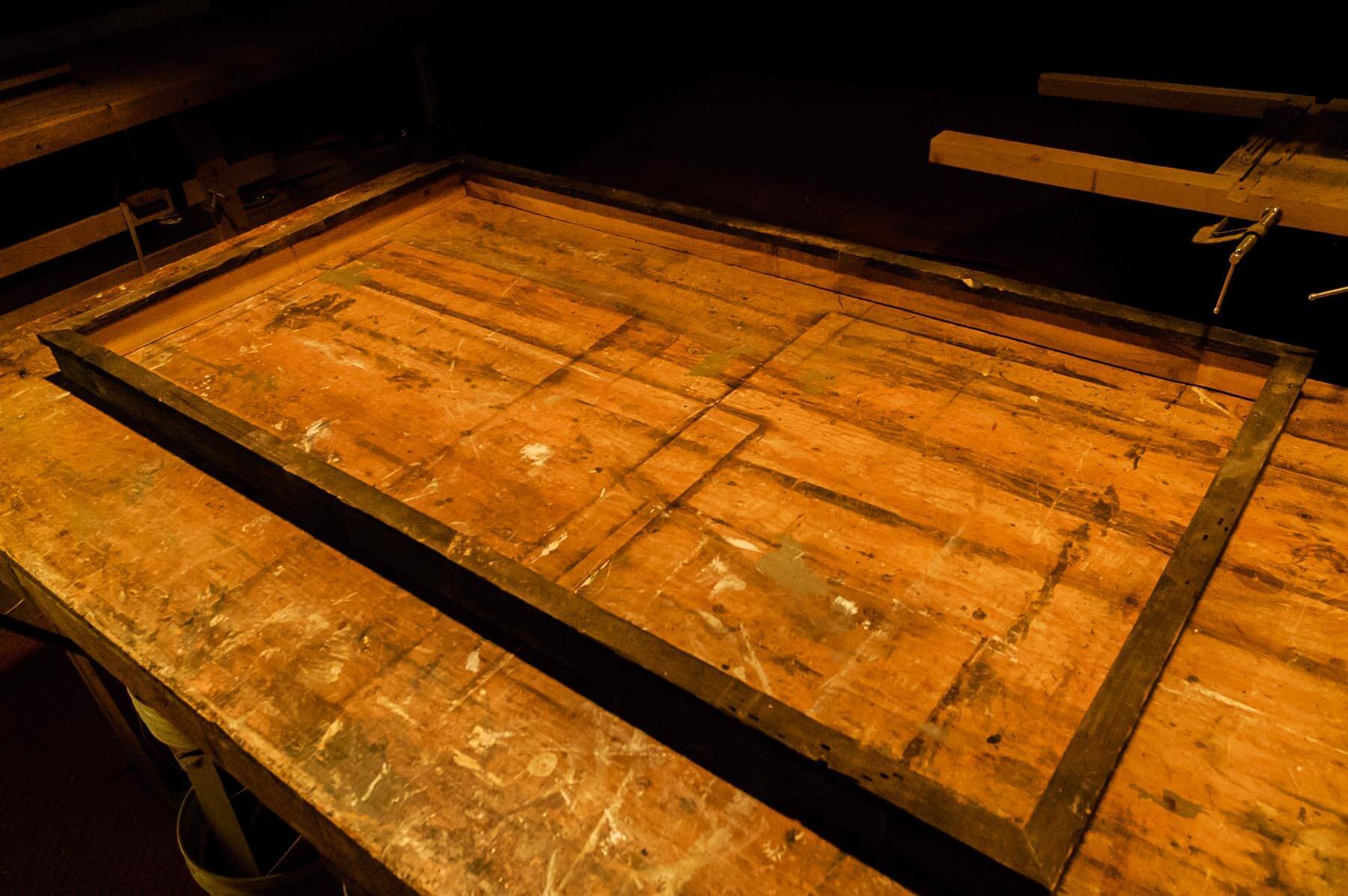 The assembled frame is ready for the painting.
Tags: Till We Meet Again, 2013, Framing, Project commentaries