The Papers of Seymore Wainscott — Leornian Feldham novellas now available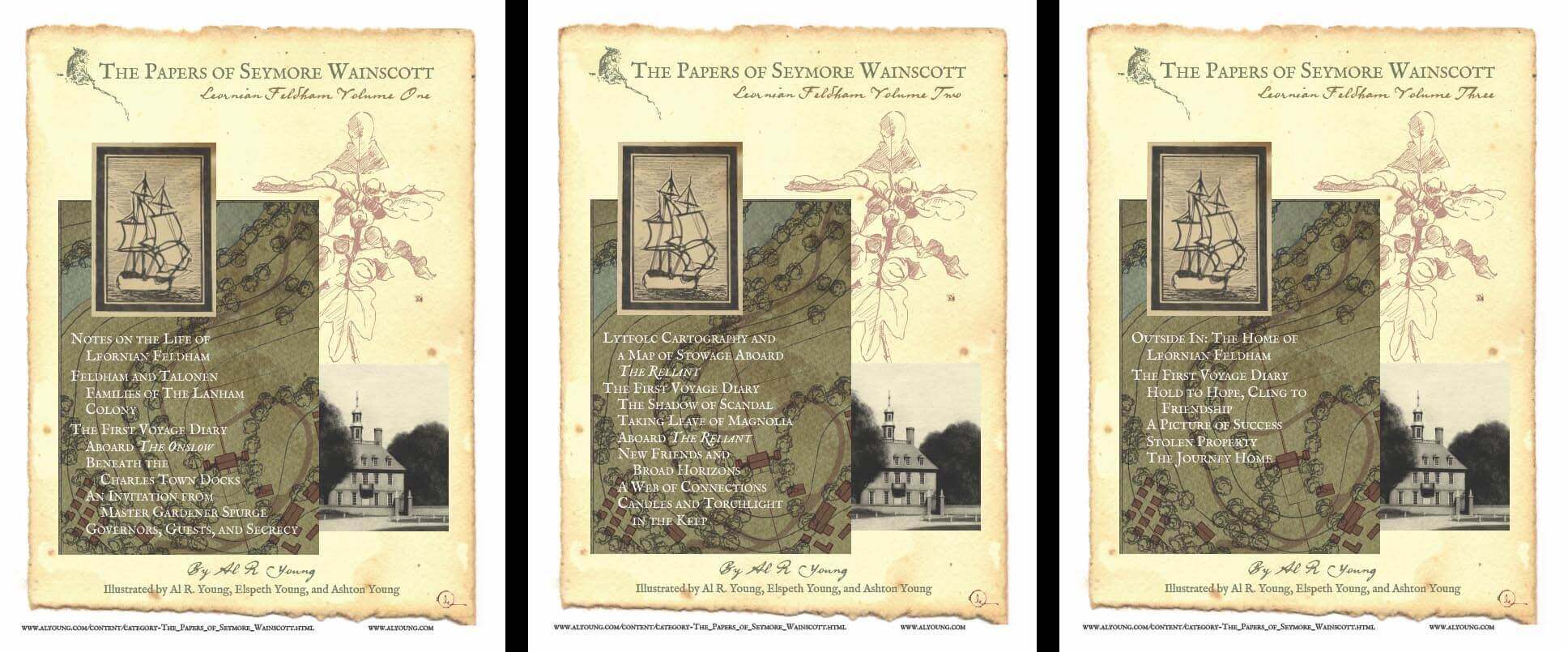 Leornian Feldham
Volumes 1 - 3
Seymore Wainscott's story is very much about the horizons a person brings to his or her own life; very much about where a person lives in mind and heart regardless of where one's life actually occurs at any particular time. Seymore had his share of hardship, like anyone else, but he was always searching the horizon for whatever he could add to his life, always trying to live in a wider world than the sometimes narrow circumstances in which he found himself. And, like everyone else, Seymore benefitted greatly from those who took an active and beneficent interest in him. Leornian Feldham was great among those who, instead of being intimidated or threatened by Seymore's abilities, found in Seymore a kindred spirit and did everything in his power to help him live in the widest possible world. Leornian became mentor, friend, colleague, brother, and father-in-law to Seymore.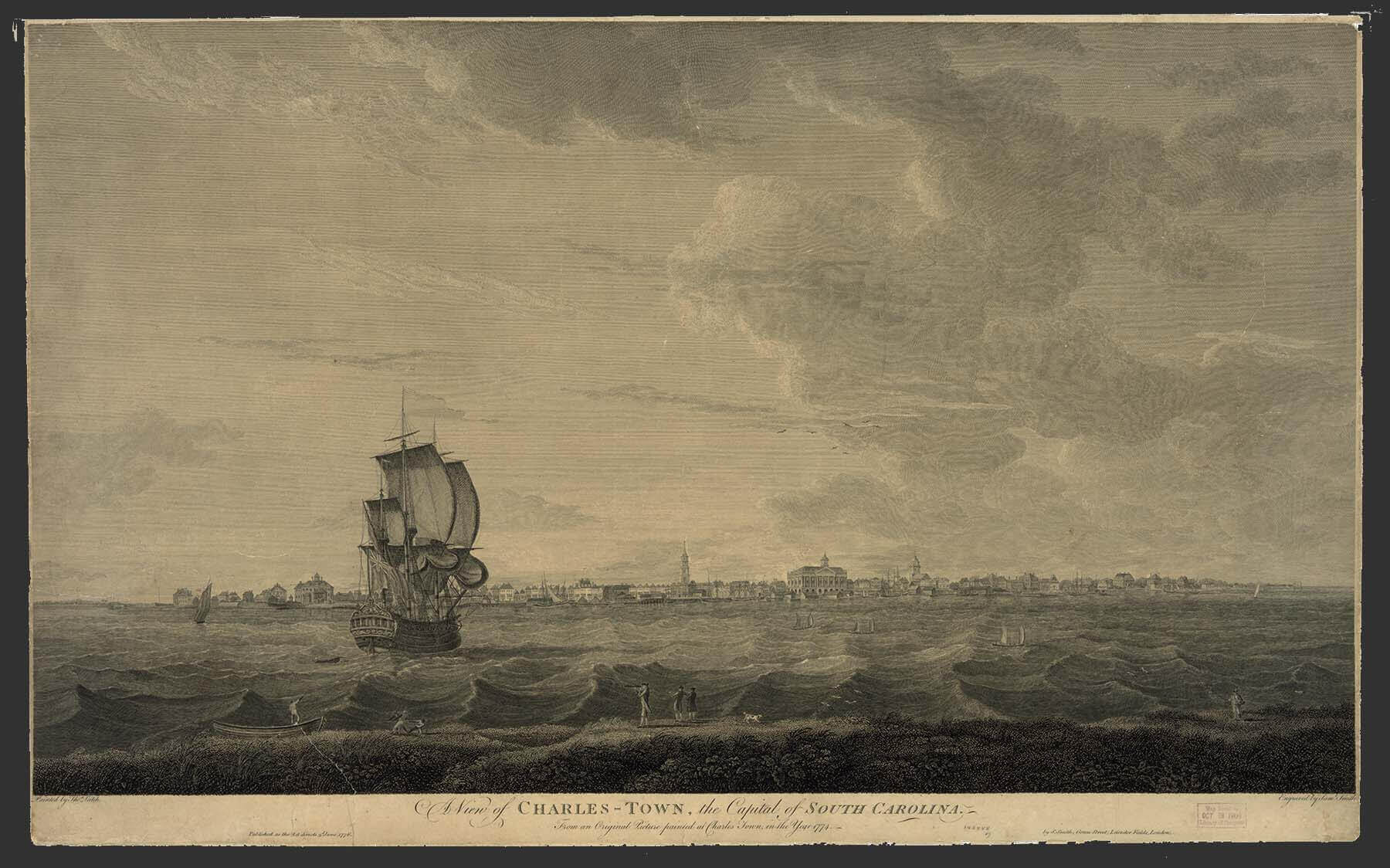 a view of charles-town, the capital of South Carolina
These novellas introduce Leornian by means of his 1737 voyage diary, in which he chronicled his trip as a youth to Magnolia on the Ashley, a 17th century plantation near Charles Town, South Carolina. From there, Leornian traveled to Barbados and then to Willemstad on the Caribbean island of Curaçao. This experience was Leornian's introduction to lytfolc commerce on the tradewinds, which figured prominently in his legendary career as a horticulturalist and innovator. He was also introduced to Wattau Van Rabat, of Amsterdam, a merchant of renown in the lucrative and high-stakes world of international lytfolc commerce in plant materials. In such a setting, intrigue stalks Leornian's every step as first the idea and then detailed plans emerge for a revolutionary and highly profitable business venture: The Tradewind Gardens.
Other documents from
the wainscott collection
, presented in these novellas, provide insight into Leornian's creativity and endeavors bearing upon his collaboration and lifelong friendship with Seymore Wainscott.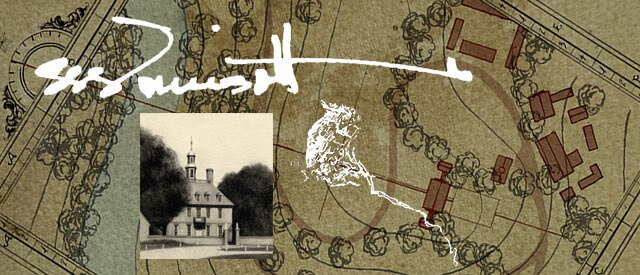 The image of the engraving by Samuel Smith, after a painting by Thomas Leitch, is presented courtesy of the Library of Congress.
Tags: Leornian Feldham Vol. 1, Leornian Feldham Vol. 2, Leornian Feldham Vol. 3, 2014, News, Novellas