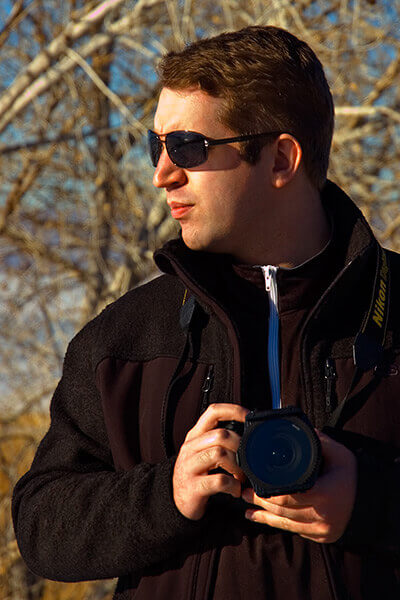 Tanner M. Young
Bio from Al Young Studios: Tanner Young (BA 2010, Art History & Curatorial Studies, BYU) is a professional landscape photographer and web systems engineer.
Specializations include creation of software suites for digital preservation and public access of original historical sources (The BenHaven Archives, 2006-Present), environmental analysis tools for ecologists and field scientists (Al Young Studios Biodiversity Calculator, 2007-Present), art and studio operations infrastructure (alyoung.com and its 250 subdomains and services). During seven years with Mozilla Corporation he served as a quality assurance technician, community leader, and software developer for Firefox. His research emphasis at BYU focused on the use of computer vision analysis as it relates to art history.
Tanner also composes and produces music to accompany his photography and videography and has published a variety of piano, choral, and orchestral arrangements and original compositions. He resides in Utah.
Follow Tanner on Facebook
Follow Tanner on Twitter
Follow Tanner on Instagram
Follow Tanner on Flickr
Follow Tanner on Vimeo